This summer I spent ten days on Carnival's newest ship… Carnival Vista. It was one of the best experiences my family and I have ever had. The ship itself is ridiculous. It was obvious as soon as I stepped on board that Carnival spared no expense. There is literally something for everyone, and that's not including the amazing ports that you will visit during your cruise.
Here are 3 things I love about the Carnival Vista
The Food
I'm not even sure where to start with this one. Trying to figure out where to eat on Carnival Vista is like trying to figure out which present you're going to open up on Christmas morning. My mind just can't take it— It's all so good!
Put pen to paper and have a plan of attack. My family and I decided that everyone would get a dish from each restaurant during our meals. That way we were able to try (crush) a little bit of everything. Try to experience all of it. It will be a highlight of your cruise.
Seafood Shack – Try the clam chowder in the bread bowl.
BlueIguana Cantina – Make sure to get a breakfast burrito.
Guy's Burger Joint – I've had all of the burgers. They're all killer!
Cucina del Capitano – Two words… Spaghetti Carbonara. (Mic Drop)
JiJi Asian Kitchen – Pork belly, pork belly, pork belly.
Steakhouse – The filet will melt in your mouth. Add a side of creamed spinach to really set it off.
Bonsai Sushi – There is nothing on this menu that isn't great. A perfect place to have appetizers or a snack in between all the other great meals you'll be having.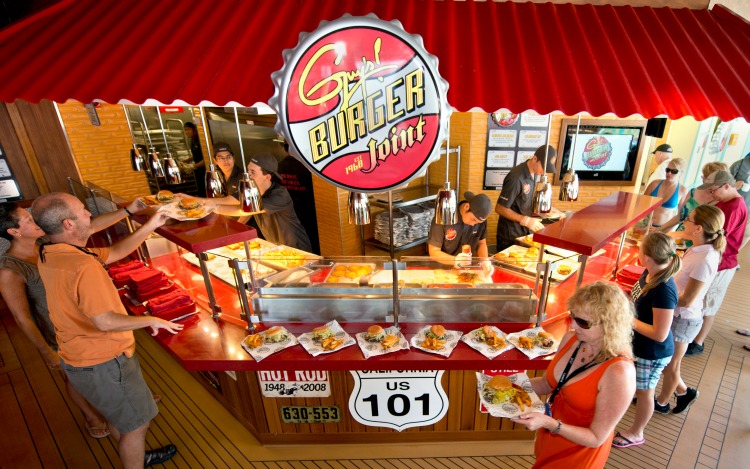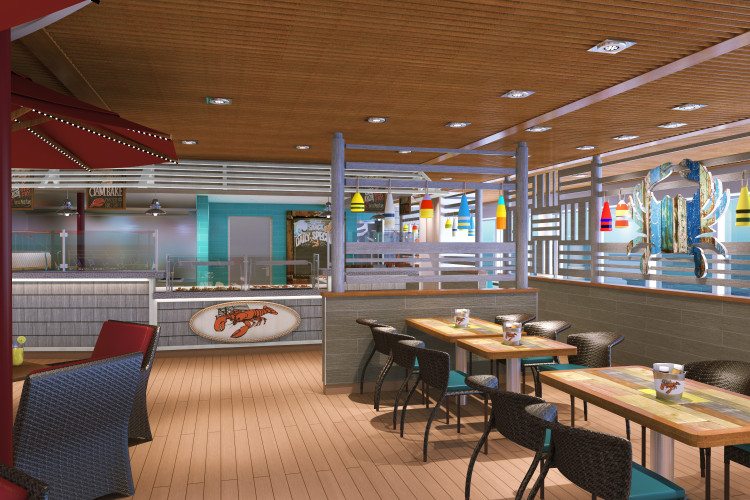 The Red Frog Pub and Brewery
There are a lot of great places to grab yourself a drink, but this is by far my favorite. A Key West inspired getaway that features drinks, live music, bar games and fresh brewed beer. Yep, you read that right… I'll give you a moment to process this. FRESH BREWED CRAFT BEER ON A SHIP!!!! I'm assuming I've given you enough time to get over the initial shock.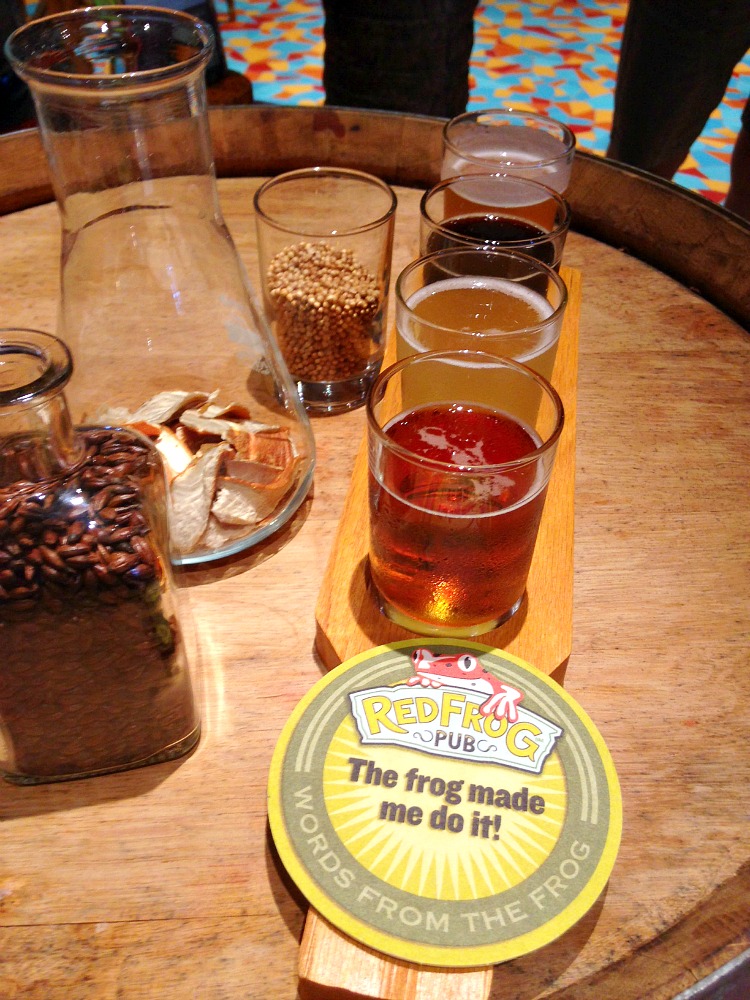 Colin Presby (@TheRealPresby on Instagram) is the Brewmaster who has taken on this challenge and successfully brought three great craft beers to the Vista. He's a very humble character, with a big smile and a passion for what he does. Brewmaster Colin has crafted three very distinct beers that will appeal to almost every beer lovers palette. Whether you are a hardcore beer snob or someone who is just looking for a cold glass of suds to enjoy on vacation, the RedFrog Pub and Brewery has something for you.
ThirstyFrog Port Hoppin' IPA has obvious hoppy notes with a refreshing taste of citrus. It's great for any lover of IPA's or someone who is looking to get a great introduction to what the IPA beer boom is all about.
ThirstyFrog Caribbean Wheat is a Belgian Style ale that has an unfiltered look and is flavored with coriander, orange peel and other spices. This is perfect for sipping on a warm,sunny day. Or like the title refers to… On a Caribbean beach.
FriskyFrog Java Stout is rich, with heavy coffee notes and smooth as silk. All of the beers are wonderful, but this was the one that I found myself enjoying port after port. I would've bought a keg and taken it off the ship if they would have let me!
Here's a video that showcases the Brewery Tour that can be purchased on sea days.
Destinations on the Carnival Vista
Spain, France, Italy, Turkey and Greece. It was the best itinerary I have ever experienced. Beautiful is the only word that sort of comes close to what we saw. Here's a video that will show you what I'm trying to put into words.
The Carnival Vista is now at the port of New York City, NY and will be going to some gorgeous destinations in the Eastern, Western and Southern Caribbean. After it's brief visit in New York City, the Carnival Vista will be headed to Miami. That itinerary will feature Grand Turk, La Romana, Belaire and Aruba. Go to Carnival.com for all of the booking information.