This post is sponsored by Carrabba's Italian Grill. All opinions and love of their food is my own.
Any parent knows, after you have kids… It's almost impossible to go out and have some adult time. My wife and I used to go out a few times a week before we had our daughter. But, we loved being parents and made the choice that family time was more important. Now that our daughter is thirteen-years-old, she's hanging out with friends, having sleepovers and we are now left with a lot of time on our hands. We had almost forgot what a date night was! So, we called my wife's sister and her husband and asked if they wanted to go on a double date. We decided to go to Carrabba's and try their new Happy Hour.
Carrabba's was a one of the restaurants that my wife and I used to go to back in the day. It always had great food, good drinks and the service was fantastic. Carrabba's New Happy Hour didn't disappoint! In fact, it was even better than I remembered.
It features both food and drink specials and unlike most restaurants,
 

Carrabba

's New Happy Hour
 is available seven days a week from 
3 – 6 p.m
 at most locations.
Here are some of the menu highlights:
 $5 Specialty Cocktails (Pomegranate Martini, Blackberry Bellini, Sicilian Prickly Pear Margarita and Sparkling Tuscan Lemonade)
$5 Premium Spirits (Absolut, Beefeater, Bacardi, Altos Plata, Jim Beam, Crown Royal and Dewar's)
$4 Well Spirits
$2 – $3 Draft Beers ($3: Stella Artois, Blue Moon and Peroni; $2: Bud Light)
1/2 Price Appetizers (Mozzarella Marinara, Zucchini Fritte, Wood-Fired Italian Wings, Shrimp Scampi, Calamari, Tomato Caprese with Fresh Burrata, and Mussels in White Wine Lemon Butter)
The apps were insane! The wings were grilled and crispy— Just like I like them!
 The Mussels in White Wine Lemon Butter came in a huge bowl and we had enough bread to soak up the juice.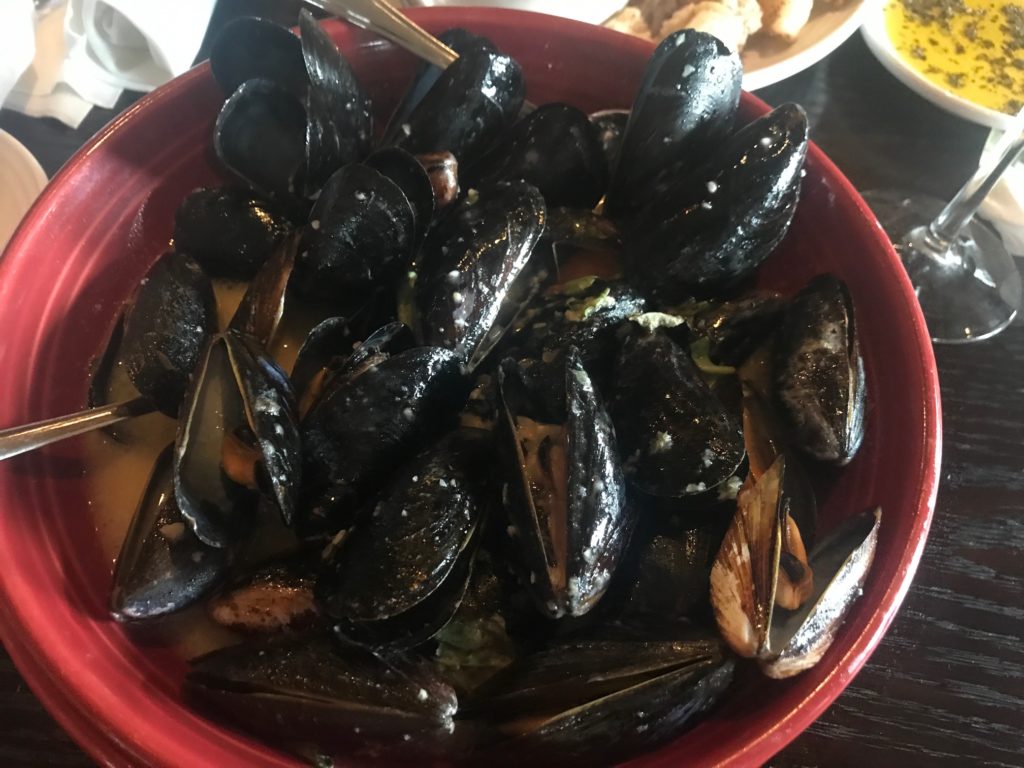 The two items that really were impressive were the Zucchini Fritte (So, so good. Bring your friends who are vegetarian!) and the Tomato Caprese with Fresh Burrata is one of the best salads I have had in years. Super tasty and the portion is GIGANTIC! It's $4.50 during Happy Hour. Wrap your brain around that.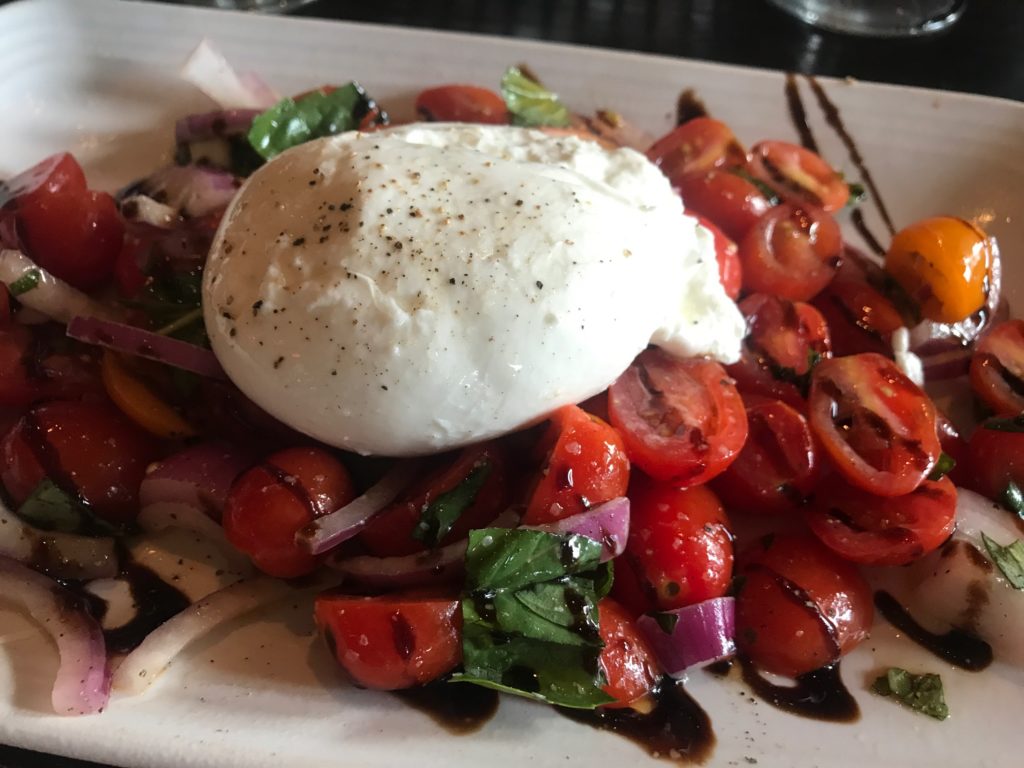 Hand crafted cocktails are really popular right now. Most of them come off as lazy and boring. We tried a few of the cocktails at Carrabba's and they did not disappoint. All of them were fresh and looked great… The Sparkling Tuscan Lemonade was the best drink that we sampled. We ordered quite a few of them. They are perfect for a hot, summer day!!! 
My wife and I have decided that we will be hitting Carrabba's once a week from now on.
I'd like to give you the same experience! I'm giving away a $50 Carrabba's Gift Card.
Please enter down below and let's get this Happy Hour started!!!