If you spend a good portion of your day on your feet, comfortable, properly-fitting shoes are key to avoiding painful conditions like bunions or neuromas. However, finding comfortable shoes is easier said than done.
While most people just look at the size of a pair of shoes, and some even guess whether they fit without trying them on, there are several other factors that contribute to a shoe's fit and feel. Keep reading to learn five important tips for finding the right pair of shoes.

#1. Measure Your Feet at the End of the Day
Have you ever noticed your shoes feeling tighter at the end of the day, or after a long run or walk? This is because your feet swell the longer you 're on them.
For this reason, it's best to measure your feet at the end of the day to get an accurate estimation of how big they are when they're at their biggest.
#2. Don't Get Tricked by Shoe Size
Many people assume that if they're a size 8 in one brand, they're a size 8 in every other brand. While traditional shoe sizes are a good start for estimating your true fit, they vary much more than you might think.
The material of a shoe, its country of origin, and its design can all have an impact on making a shoe feel larger or smaller.
Rather than getting hung up on finding a shoe in your "size", it's best to try on a range of sizes in the style you're interested in until you find one that feels right.
#3. Check the Width of the Shoe
Not all feet are created equal, and just like some people need a longer or shorter shoe, some need a shoe with a different width. In the US, most shoes come in either "medium" or "wide" widths, but there's also a more complex system that ranges from "AA" to "EEE".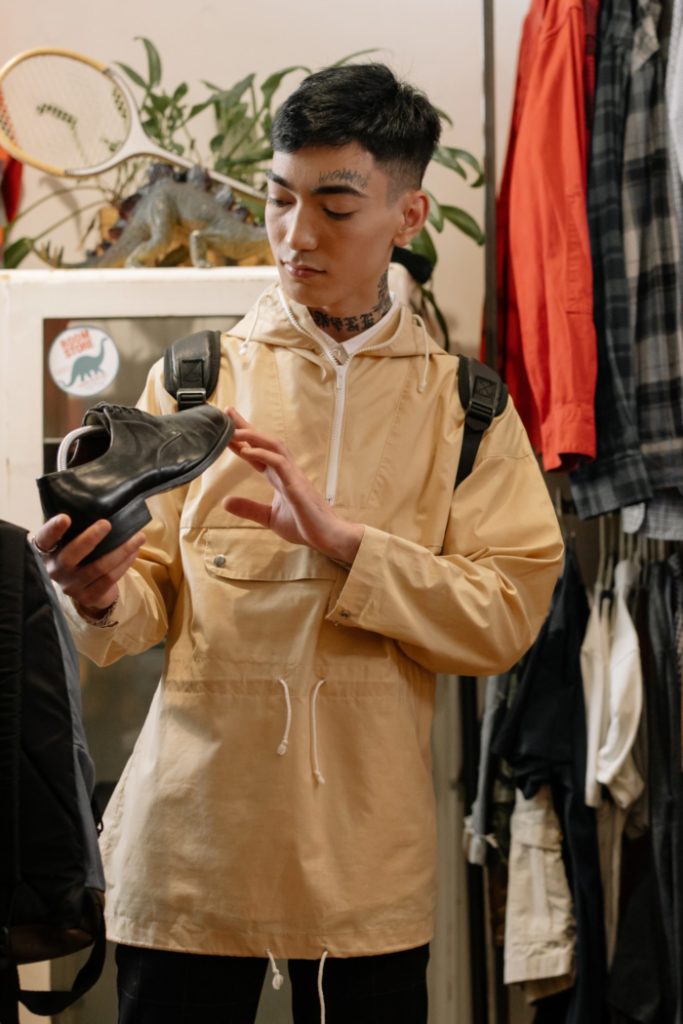 The width comes into play in the toe box, and most modern shoes are actually too narrow, even if they're labeled as being standard width. Instead of focusing on finding a specific width size, try simply searching for "Wide toe box shoes", as both wide toe box shoes for women and wide toe box shoes for men are usually explicitly labeled as such.
#4. Check the Depth of the Shoe
Shoe depth refers to how deep your foot goes into the shoe. While it is less known than shoe width, it's very important for people who have taller feet than average. You can check if this is the case by seeing if there's a red mark around your ankle from your shoe squeezing it.
Shoe depth is also important for people who need extra room for a shoe insert, insole or other orthotic. You can find shoes with extra depth in specialized footwear stores or online.
#5. Leave Some Space at the End of Your Shoe
The space at the end of your shoe is important for maintaining proper foot health. Too much space, and your feet might slip around, which can lead to blisters or compromised stability. Too little space, and you might develop a condition like hammertoe or bunions.
When you're trying on shoes, make sure there's about a thumb's width, or 3/8″- 1/2″ of space between your longest toe and the end of the shoe when you're standing up. This will ensure your foot can breathe but can still hold its place.
Conclusion
A good pair of shoes is important for maintaining proper foot health and keeping your feet comfortable. The next time you go shoe shopping, keep these five tips in mind to help you find the perfect pair for you. And if you have any questions, always reach out to your podiatrist.