Personal loans serve as a versatile resource, providing individuals with a lifeline during times of financial need. However, as with any financial instrument, personal loans have their own set of advantages and disadvantages.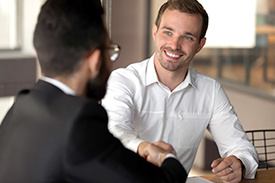 Pros of Personal Loans
Personal loans may be the best choice for many different situations. Some of the benefits of personal loans in Utah include the following.
Versatility: Among the primary merits of personal loans is their versatility. These loans do not confine borrowers to a specific purpose. Whether it's consolidating high-interest debt, addressing unforeseen medical bills, or making home improvements, personal loans offer the freedom to allocate funds where they need to go.
Fixed Interest Rates: Many personal loans feature fixed interest rates. This stability ensures that monthly payments remain consistent throughout the loan's duration. Predictability in payments can simplify budgeting, eliminating the concern of fluctuating interest rates and empowering borrowers to plan their finances with confidence.
Swift Access to Funds: Personal loans are often accompanied by a straightforward application process. Lenders tend to make approval decisions relatively swiftly. In certain instances, borrowers may receive the loan proceeds within a few business days.
Debt Consolidation: Personal loans serve as a valuable tool for consolidating high-interest debt, such as credit card balances. By using a personal loan to settle multiple debts, borrowers may potentially reduce their overall interest expenses and simplify their financial management by consolidating all debts into a single monthly payment.
Collateral Not Required: Unlike secured loans that require collateral, personal loans are typically unsecured. This means borrowers need not risk the loss of valuable assets in the event of loan default. This feature can make personal loans a less hazardous borrowing option for those unwilling to place their property on the line.
Cons of Personal Loans
Though they can be beneficial, there are downsides to personal loans, too. It's important to consider these before taking out any loan.
Interest Expenses: Personal loans, especially unsecured ones, commonly have higher interest rates in comparison to secured loans. Borrowers with less-than-ideal credit scores might see even more elevated interest rates. The cumulative cost of interest over the loan's lifespan can be substantial, making it important to carefully evaluate whether the loan is worth it.
Fees and Charges: In addition to interest, personal loans can have various fees and charges. These may include origination fees, late payment penalties, prepayment fines, and more. To make an informed decision, borrowers should scrutinize the loan agreement thoroughly to comprehend all associated costs.
Impact on Credit: Obtaining a personal loan can affect an individual's credit score. When individuals apply for loans, lenders typically conduct hard credit inquiries, which can temporarily lower credit scores. Moreover, the borrower's management of the loan, such as making timely payments or defaulting, can significantly influence their credit history.
Risk of Overborrowing: The ease of securing a personal loan occasionally leads to overborrowing. Borrowers may be tempted to acquire more funds than they can comfortably repay, potentially resulting in financial strain
and debt complications. It is crucial to assess one's financial position and only borrow an amount that is genuinely needed and manageable.
Potential for Fraud: Due to the widespread availability of personal loans, individuals must exercise caution to avoid falling victim to fraudulent schemes. Some dishonest lenders may offer enticing loan terms but subsequently impose exorbitant fees or request upfront payments.
Personal loans offer flexibility and rapid access to funds, making them a valuable financial tool. However, borrowers must understand the potential downsides. Prior to pursuing a personal loan, it is crucial to assess your financial needs, budget constraints, and repayment capacity.