As a person ages, they may not be able to move as freely as they once did. Injuries and illnesses can often compound a mobility problem. Something as simple as a fall can often have serious consequences for seniors. This can lead to a fear of falling that may even prevent them from getting out or socializing. Proper exercise and nutrition can often benefit seniors and let them resume their normal activities.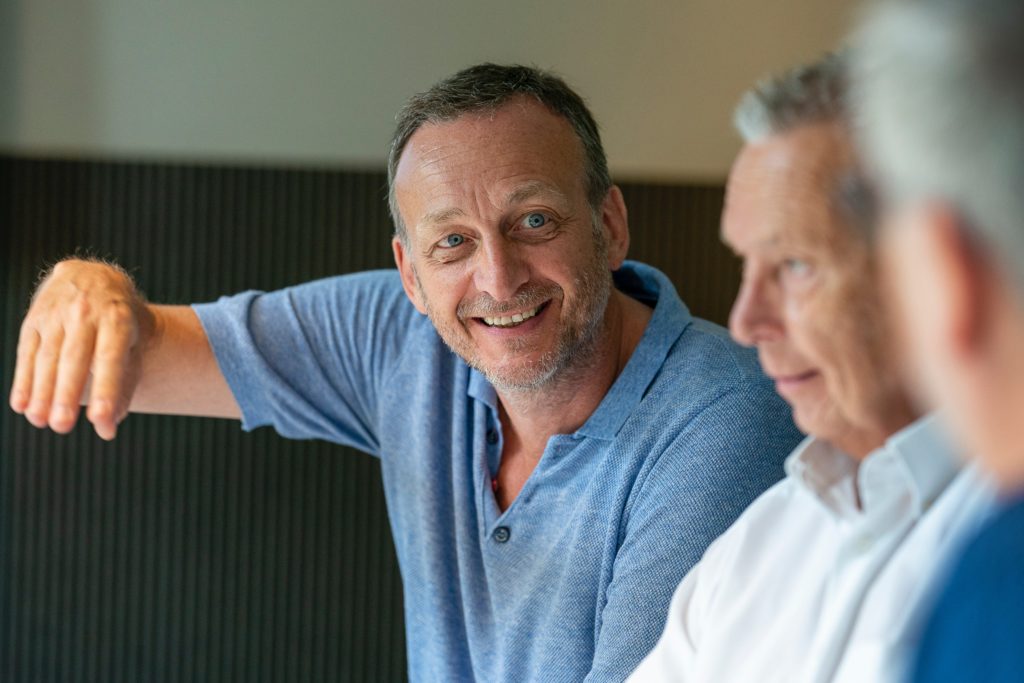 The Importance of Proper Exercise and Nutrition for Seniors
Without proper exercise and nutrition, seniors can become ill or frail and avoid situations where they may fall. This can lead to isolation and depression. Fortunately, there are communities available to help seniors get the care they need and the social interactions necessary to maintain their quality of life. By simply searching for Independent Living Near Me, seniors can discover the options available in their communities.
Proper nutrition is vital to ensuring the body has the nutrients it needs to heal and maintain its health. Exercise helps to keep muscles and joints flexible and improves the cardiovascular system. The right nutrition and exercise can help prevent falls and other incidents that can leave them prone to injury. It may even help to minimize injuries if a fall should occur.
What is Range of Motion Exercises?
Range of motion exercises is activities or movements designed to improve the movement of a specific joint. These exercises strengthen the muscles and tendons that provide proper movement. It also helps to keep joints flexible and prevent stiffening of the joint.
Range of motion exercises provides a variety of benefits, especially for seniors. Not only can these exercises reduce stiffness and pain, but they also help to improve posture and balance. Those who regularly perform these exercises find it easier to stand or sit with proper posture and to maintain balance and reduce falls.
Top 5 Exercises Seniors Need
Below are five important exercises that can help seniors maintain their range of motion. These simple exercises are low impact and can be easily performed by almost anyone. However, it is always a good idea to speak with a healthcare provider if there are concerns with safety.
Quadriceps Stretch
Stand behind a chair and hold the back of the chair with the right hand for balance. With the left hand, grasp the end of the left foot. Pull the foot towards the buttocks until stretching is felt in the thigh. Hold for thirty seconds. Repeat with the other leg.
Upper Body Clam Shell
While sitting in an upright position in a chair, place your feet flat on the floor. Raise your arms, keeping the upper arms parallel with the floor and the forearms bent at a 90-degree angle, similar to a goal post. Pull the forearms together in front of your face and then return the arms to the starting position. Repeat.
Ankle Flex
While seated in a chair with feet flat on the floor, place the left foot out as far as possible and rest the foot with the heel on the floor. Point the toe as far forward as possible. Then point the toe toward the ceiling. Repeat about twenty times and then switch feet.
Side Bends
While sitting on a chair with feet flat on the floor, place the left hand behind the head and stretch the right arm out to one side. Lean over to the side as if trying to touch the floor. Return to the starting position. Switch hands and repeat.
Chair Squats
Stand in front of a chair with feet even with the hips. While keeping the head up and back straight, bend to the sitting position at the edge of the seat. Touch the seat lightly and then stand up again. If this is too difficult, use an armchair for more stability.
By performing these simple exercises every day, seniors can maintain their mobility and independence. It may even prevent serious injuries by maintaining proper flexibility and balance.