The United Kingdom's "Daily Mail" recently published an article featuring the world's oldest newlyweds. The 101-year-old groom first met his 91-year-old bride 27 years ago. Although they have been a couple since they met, the two recently decided to
"make it legal." While these newlyweds set a world record, getting married after the age of 50 is hardly unusual.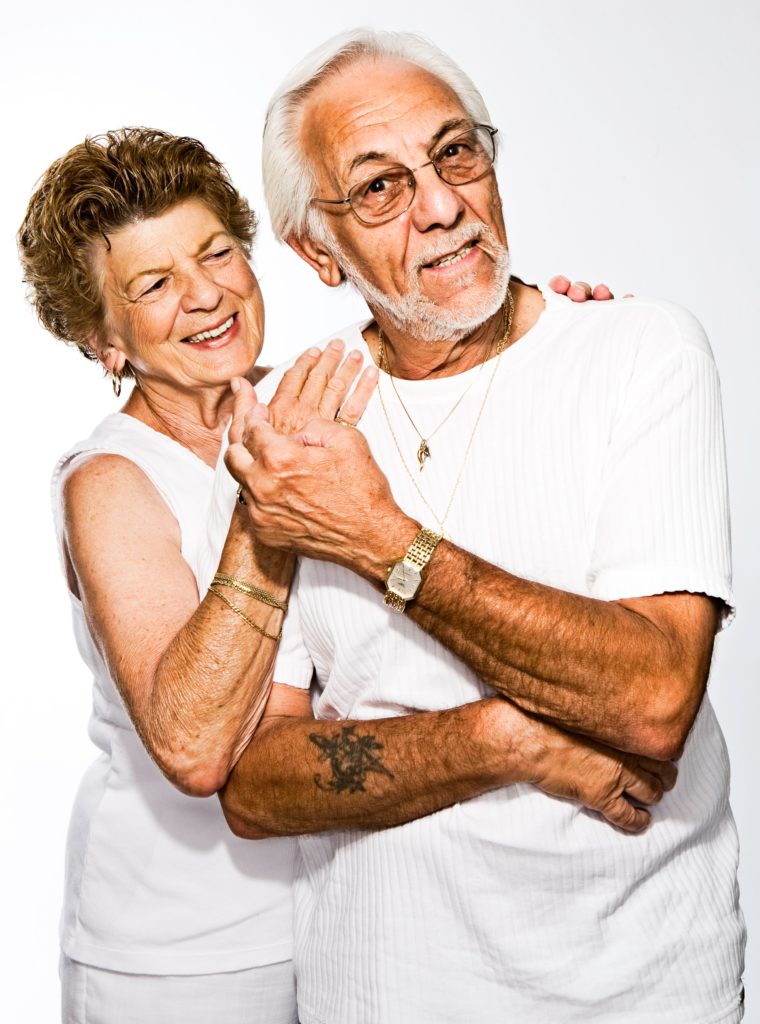 Although marriage and romance have generally been associated with young couples who wed for love and to raise a family, there have always been those who wed later in life. Many people remarry after being divorced or widowed. Despite the fact that
so many older couples now live together instead of marrying, there are those that choose to wed when they are 50 or older.
Considering how much easier it is to live together and the fact that wedding customs in most cultures are slanted heavily toward younger people, it is reasonable to wonder if couples are ever too old to get married. In fact, there are excellent reasons to wed late in life, and there is no age limit for achieving wedded bliss.
Love Can Appear at Any Age
Despite what rom-coms would have us believe, romance is not just for the young. Love and passion can happen at any age, and couples can feel just as giddy at 50 as they did at 20. Some people who fall in love later in life live together rather than
deal with complications like disapproving children, but some want traditional marriage. Many couples choose to make a public statement about their commitment to one another to show the world how much they cherish one another. Every year, there
are older men who get down on their knees and propose with sparkling Engagement Rings, just like young people do. For them, living together might be easier in some ways, but it is far less meaningful.
Marriage Can Increase Well-Being
According to a Harvard University study, a happy marriage can provide health benefits.
Research shows that contented couples:
Experience fewer heart attacks and strokes
Are not as likely to have advanced cancer when they are diagnosed and generally survive longer
Are less likely to become depressed
Have better outcomes after major operations
Simply getting married does not automatically provide these benefits, but older couples tend to know themselves better than younger people and are more likely to marry someone compatible.
There Are Financial Benefits
While money may not seem like the most romantic reason to get married, older couples often get married, at least in part, because there are financial benefits. Maybe two really can't live as cheaply as one, but living under one roof and sharing
expenses can provide a lot of financial security. Per online publication Liveabout.com, everyday living expenses are dramatically reduced when couples share one household. Single people also enjoy financial advantages when they live together, but married couples are often entitled to additional benefits from insurance and retirement plans. For example, in some cases, a wife who has never worked is eligible for her deceased husband's social security benefits.
Couples Enjoy Spousal Benefits
Once older couples marry, they immediately have privileges denied them when they were single. For instance, they can go to the hospital with a spouse, get medical updates, and make decisions about their care. In fact, there are dozens of legal issues that hinge on whether couples are married. Per the U.S. Government Accountability Office, 1,138 Federal statutory provisions include marital status as a factor in determining individuals' benefits and rights. Even though some older couples live together instead of marrying, many people over 50 choose to wed. While love is the primary motivator for most, married older couples enjoy financial benefits and spousal privileges. A happy marriage at any age also contributes to better health and overall wellness.