"This is a sponsored post with Best Buy. I have been compensated in the form of a Best Buy Gift Card and/or received the product/service in exchange. All opinions of the Cafe Matte Collection by GE are my own."
My wife and I have a problem when it comes to decorating. Every 2 years we want to change/update a room in the house. Right now, we're looking to update and redesign the kitchen. I am REALLY particular about the kitchen, because I spend a lot of time in there and the Cafe Matte Collection by GE looks to be a perfect way to design my dream kitchen.
Cafe Matte Collection by GE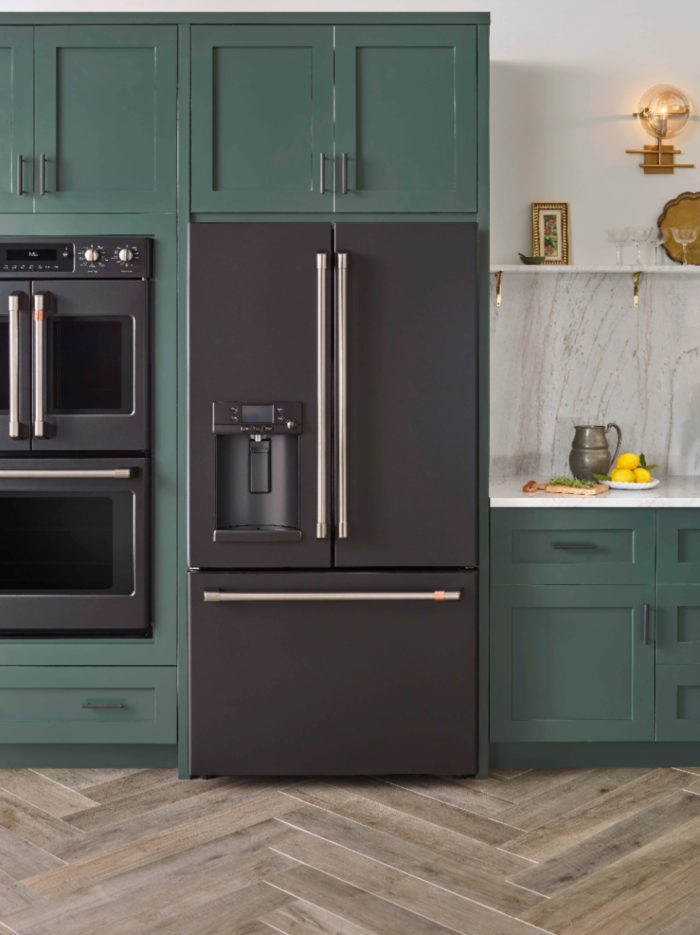 The GE Cafe Matte Collection is a new collection of modern kitchen appliances. They allow you to customize exactly how you want! There is a Modern Matte Black or elevated Matte White finish that will set the canvas and a distinct line of customizable hardware options that will help complete the look that reflects your personal style. Instead of letting appliances dictate what your kitchen is going to look like… It's time the appliances had a personality. Yours!
Great touches from the Cafe Matte Collection by GE
This is a collection that is all about personalization and high-performance features that spark creativity. With the Cafe brand, you can select brushed bronze, brushed stainless or brushed black hardware choices to customize either one of the matte finishes. These little touches will help you compliment your overall kitchen design.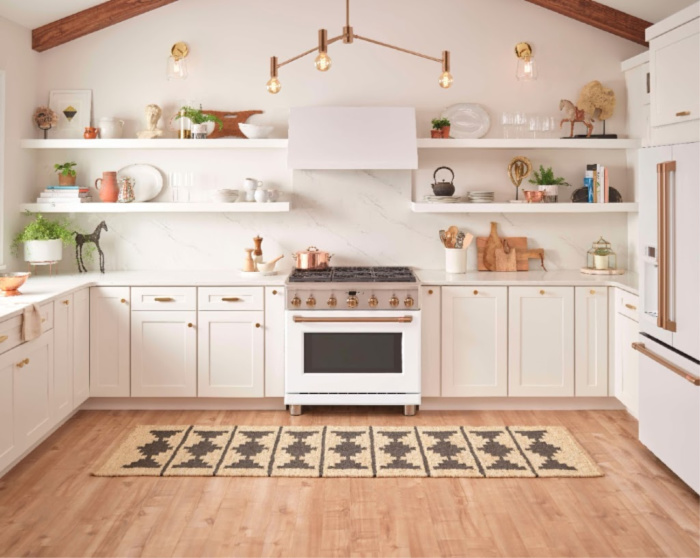 Cafe Matte Collection by GE Product Specs:
Matte White:
Cooktop: SKU 4208400
Double Wall Oven: SKU 6283638
French Door Refrigerator: SKU 6286372
Dishwasher: SKU 6284425
Matte Black:
Range: SKU 6284213
French Door Refrigerator: SKU 6286370
Dishwasher: SKU 6284428
My wife and I have already found that the Cafe Matte Collection by GE is sparking some major creativity in us. The Matte White and Matte Black premium finishes will seamlessly complement our choice of premium cabinetry and flooring. It's helping us create warmth, depth and personality in our dream kitchen.