Owning a vacation home is a dream shared by many, offering the promise of an escape from the daily grind and a place to create cherished memories with family and friends. However, for most people, the upfront costs and ongoing expenses associated with purchasing a second home can seem daunting. Fortunately, there are alternative approaches that can make owning a vacation home more accessible and affordable.
Timeshares
Timeshares involve purchasing the right to use a vacation property for a specific period each year. While timeshares have evolved over the years, there are some factors to consider.
Understand the terms: Read the timeshare agreement carefully to ensure you understand the terms and restrictions.
Exchange programs: Some timeshares offer exchange programs that allow you to swap your vacation week for a different location.
Timeshares provide a structured way to enjoy a vacation property but may have limitations on flexibility and ownership. Speak with a timeshare lawyer near me before making a decision to ensure this is a good option for you.
Fractional Ownership
Fractional ownership allows multiple individuals to share ownership of a single vacation property, making it a cost-effective way to enjoy the benefits of a second home without the full financial burden.
You and other co-owners purchase shares or interests in the property.
Each owner gets a designated amount of time to use the property annually, typically based on their ownership percentage.
Management companies often handle property maintenance, cleaning, and scheduling.
Fractional ownership provides a structured and organized way to enjoy your vacation home, allowing you to split the costs of purchase, maintenance, and property management with fellow co-owners.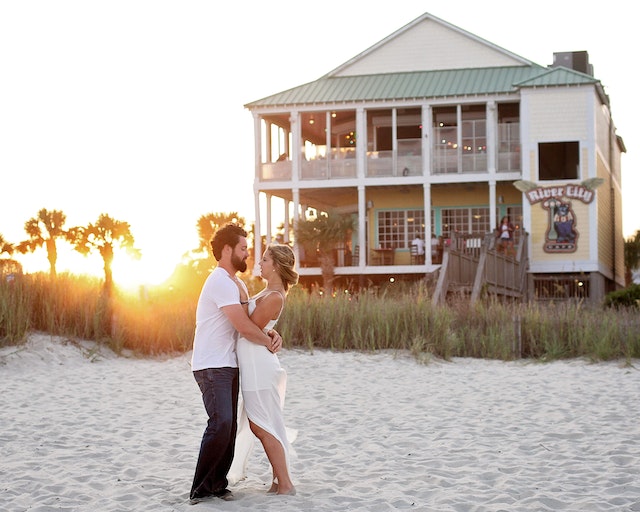 Real Estate Investment Trusts
Real Estate Investment Trusts are companies that own and manage income-producing real estate. By investing in a vacation-focused REIT, you can indirectly own a share of vacation properties and receive dividends.
Research vacation-focused REITs: Look for REITs that specialize in
owning and managing vacation properties, such as resorts or rental
properties.
Diversify your investment: REITs can provide exposure to different
vacation destinations and property types.
Investing in a vacation-focused REIT allows you to gain exposure to the vacation property market without the responsibilities of ownership.
Long-Term Planning
If owning a vacation home is a long-term goal, start planning and saving now.
Create a dedicated savings account: Establish a separate savings account specifically for your vacation home fund.
Set a budget: Determine how much you can realistically allocate toward your goal each month.
Automate savings: Set up automatic transfers to your savings account to ensure consistent progress.
By taking a disciplined approach to saving, you can steadily work towards your goal of owning a vacation home over time.
Co-ownership with Family or Friends
Pooling resources with family members or close friends can make vacation home ownership more affordable. Each co-owner contributes to the purchase price and ongoing expenses based on their ownership percentage. Draft a clear co-ownership
agreement outlining responsibilities, usage schedules, and dispute resolution mechanisms. Co-ownership allows you to share the costs and responsibilities while enjoying the property together or during designated time periods.
Explore Emerging Markets
Consider looking beyond traditional vacation destinations and explore emerging markets where property prices may be more affordable. Keep in mind factors such as accessibility, safety, and potential for future growth when evaluating these markets.
Owning a vacation home doesn't have to be a distant dream due to financial constraints. With careful consideration and the right strategy, you can turn your dream of a vacation home into a reality, creating a space for relaxation and cherished memories for years to come.