This post is sponsored by Best Buy. All opinions of the Jetson Quest Scooter are my own.
When I was in college, I had to walk from class to class with a 30lb. back pack strapped to me. One semester I had 4 classes that were all at the farthest corners of campus (poor planning on my part). I would have to sprint to get to class on time. It sucked!! I really could've used a Jetson Quest Scooter.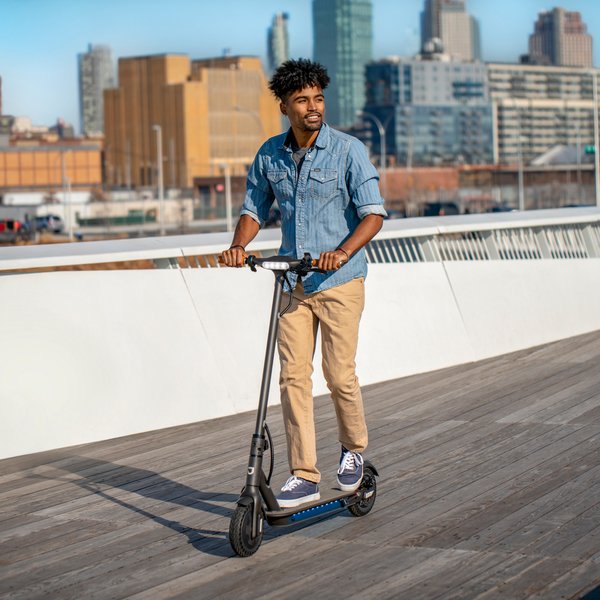 Riding in Style with a Jetson Quest Scooter
Chalk this up as one more piece of technology that I'm jealous of. My 15-year-old daughter is begging me for one of these scooters. She's only in high school, but her campus is HUGE.
Electric scooters are popping up everywhere and have become a popular means of transportation for the younger generation. here are some specs on the Jetson Quest Scooter.
Powerful 250W hub motor – Helps reach speeds up to 15 mph for a fun ride. Just step on the deck, push off with your foot, and press down on the thumb throttle to engage the motor.
Premium lithium-ion battery – Provides a max range up to 18 miles.
Foldable design – Easy fold system offers portability.
Weight capacity – The scooter can handle any rider weighing up to 220.5 lbs.
Disc brake – For maximum stopping power.
Solid tires – Engineered to absorb shock when you're riding on roads and sidewalks.
Now, all of that is cool, but I want to make sure that my daughter is safe.
This scooter has an LED display that shows battery life and current speed. An Ultra-Bright LED headlight and taillight to keep you safe while driving at night and it's suitable for ages 13 and up.
If your teens/college kids are wanting to get around quicker and safely, I would definitely look into getting them a Jetson Quest Scooter.