This shop is part of a social shopper marketing insight campaign with Weave Made Media® and Klondike, but all my opinions are my own. #weavemade #KandyBar #ad  http://my-disclosur.es/RgFrEH
The summer is almost here, school's out and lots of families are going to be taking their vacations very soon. It's a very laid back time of year. My family and I see the summer as a time to try new things, in fact, the last few years we've done everything from exploring Europe for 2 weeks to finding a beach within driving distance that we've never visited. We're always trying to find something new to love! One of our latest finds is Klondike Kandy Bars.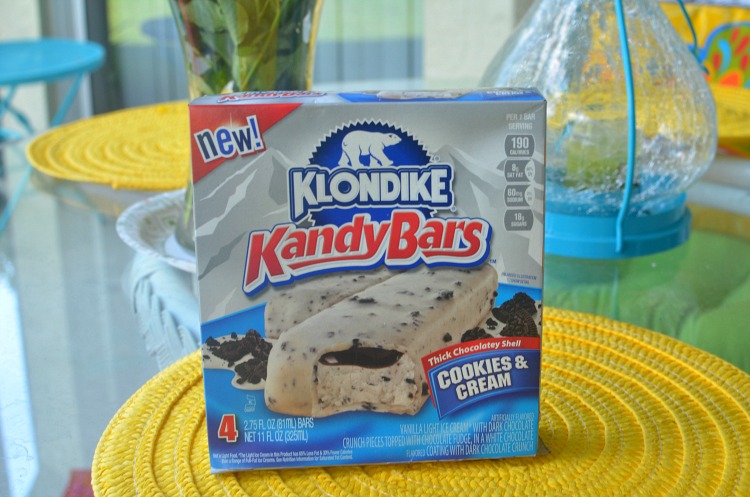 This past week my daughter had her last day of school and it was also her 10th birthday… quite a milestone. She decided that she wanted to go to the beach for the day and then come back and have some ice cream and cake, easy enough request. I was in the frozen treats section of my local Target and I got real excited. I've always been a BIG fan of Klondike Bars, but now they have Klondike Kandy Bars. Yep, I said it, Klondike Kandy Bars! There are 3 different types to choose from, Fudge Crunch, Caramel & Peanuts, and Cookies & Cream. I picked up Cookies & Cream (I knew my daughter would love them) and Caramel & Peanut.
We ended up having a great time at the beach and when we got home we were all in the mood for something tasty and cold. We sang her "Happy Birthday" and then cut her cake. She took a few bites and inquired about the ice cream. I pulled out the box of Klondike Kandy Bars Cookies & Cream and the cake was immediately forgotten about. We sat on the back porch and ate our new discovery, laughing and playing like we were going to steal each other Klondike Kandy Bar.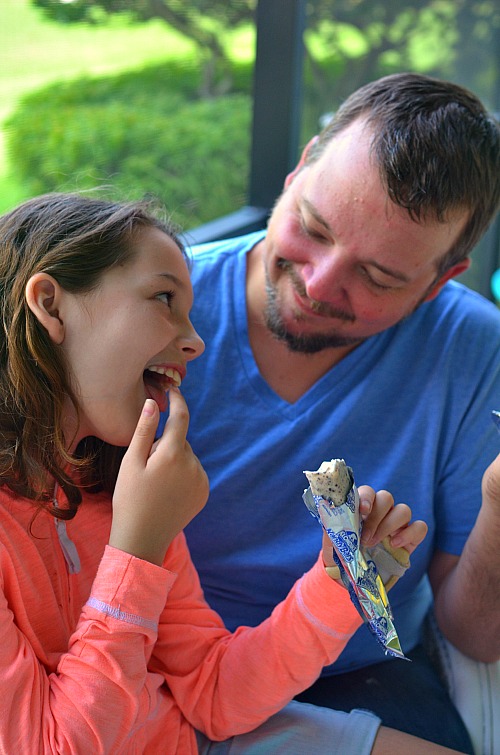 It was a great day and now the memory of Klondike Kandy Bars will be a part of our family and the new things we love!
Here's a store locator so you can see what retailer nearest you carries Klondike Kandy Bars.
Be sure to follow Klondike on all of their social channels.