Sometimes even Dad's have bad breath. I have sinus problems and a penchant for spicy foods and garlic. I've never found a toothbrush that honestly leaves me with fresh breath and my mouth feeling completely clean. I recently received the Oral-B Black 7000 and was blown away. All of my problems might be solved!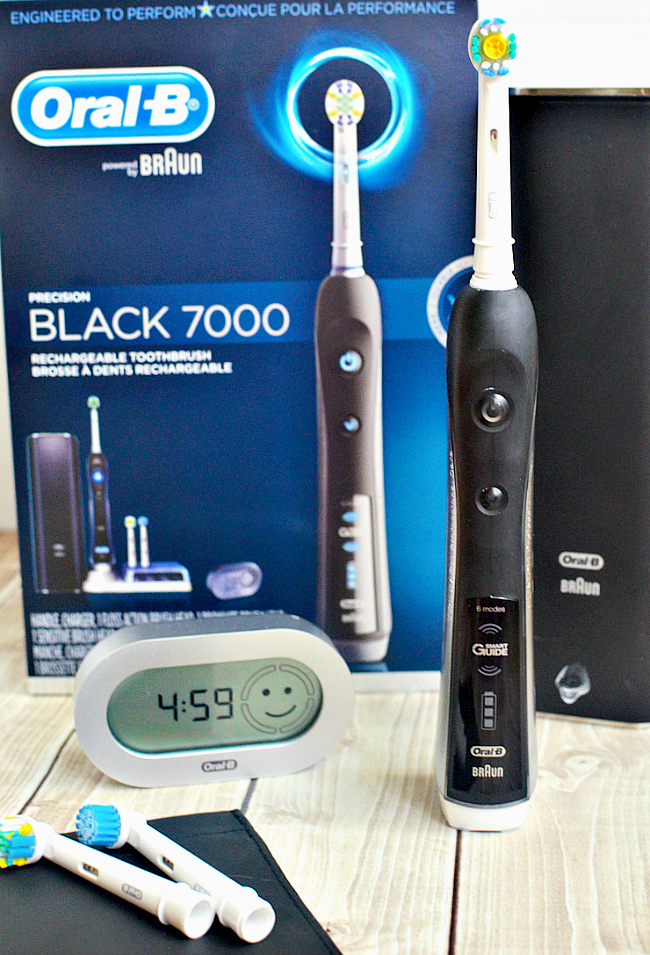 A rechargeable toothbrush that has every bell and whistle for complete teeth and gum care… Sign me up!  The Black 7000 has precision engineering and dental expertise that delivers an advanced power brush for a 2x better clean than your regular toothbrush.
You receive a brush for gum care, sensitive teeth, whitening and deep clean. There is also a special brushing mode to clean your tongue. The Oral Care Control has an external smart guide display with feedback on time, brushing areas and brushing modes. It literally cleans every inch of your mouth!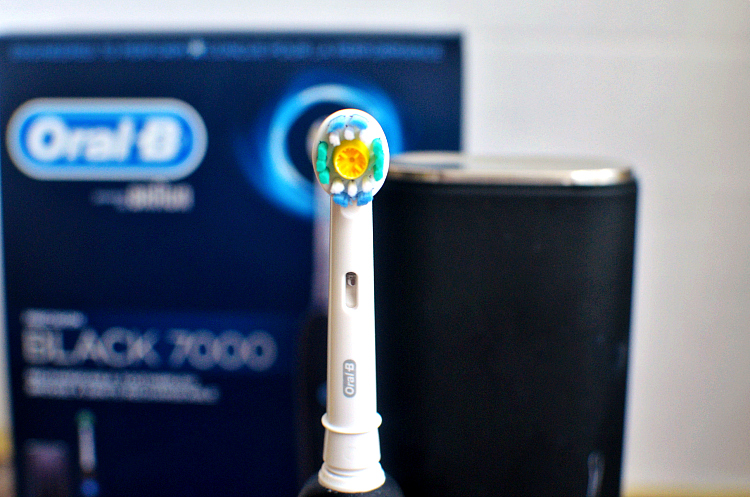 I took my daughter to Clearwater Beach for her 10th birthday and I packed up the Oral-B Black 7000 and brought it with me. It comes with a luxury travel case that can go with you anywhere. The charged battery started to run down and I started to get nervous, then I realized you can throw in 2 AA batteries and your Oral-B Black 7000 can go anywhere with you.
I travel all the time, I've never had a rechargeable toothbrush that I thought would be able to accompany me on all of my trips…
I just found one!!
If you're not sure what to get for Dad this Father's Day, try an Oral-B Black 7000 Rechargeable Toothbrush… It'll be better than every ugly tie the man has gotten in his life.
Who knows, if you give him the Oral-B Black 7000… He might never stop smiling.
This post was sponsored by Oral-B. All opinions are my own.