This post is brought to you by Intel 2 in 1. All opinions are my own.
I've had my Acer Aspire Switch 10 for a little while now and I'm still finding new and interesting ways to use it. That's the one thing about a new piece of technology— you're never quite sure how it will integrate itself into your daily life. Here are a couple of really cool things I've been doing with my Intel 2 in 1 around the house.
1. In The Kitchen – I'm a foodie on every level. I love trying new food, I especially love cooking and creating new dishes for my family and friends. I'm a little bit of a dinosaur in the fact that I do still own some cookbooks. But as of late, against my better judgement, I've been lugging my laptop into the kitchen. It's been a little difficult trying to put it someplace where it won't get anything on it, but is still centrally located. It's tough trying to read a recipe or watch a instructional video from across the room. But, the Aspire Switch 10 will "tent" perfectly so I can keep it close and I don't have to worry about it getting ruined or having to clean off a balsamic reduction I've been working on.
2. My Guitar Tabs – I've been playing the guitar since I was a teenager. It's one of my favorite things to do. For more years than I can count, I've been printing off guitar tabs and sticking them in a 3-ring binder. After a little while, the binders get cumbersome. They start to fall apart, the paper starts to rip and before I knew it, they were more of a hassle than a help. It especially was a problem when I was going over a new song and half way through I would have to turn a page. When I'd prepare to play in front of an audience and would have to put a song list together, shuffling through papers was just to time consuming. With the Aspire Switch 10, I can load all of my tabs, put them in the order that I want, and then take the tablet to my gig.
3. Fantasy Football – I love, love, love fantasy football. This season I'm running 3 teams at the same time and it's a lot of work! The Aspire Switch 10 helps me keep up with all of my teams and allows me to manage them with ease. Sometimes, I like to go to my favorite watering hole on Sunday afternoon and bring my Intel 2 in 1 with me. It's compact, fast and allows me the flexibility to take my fantasy teams wherever I go.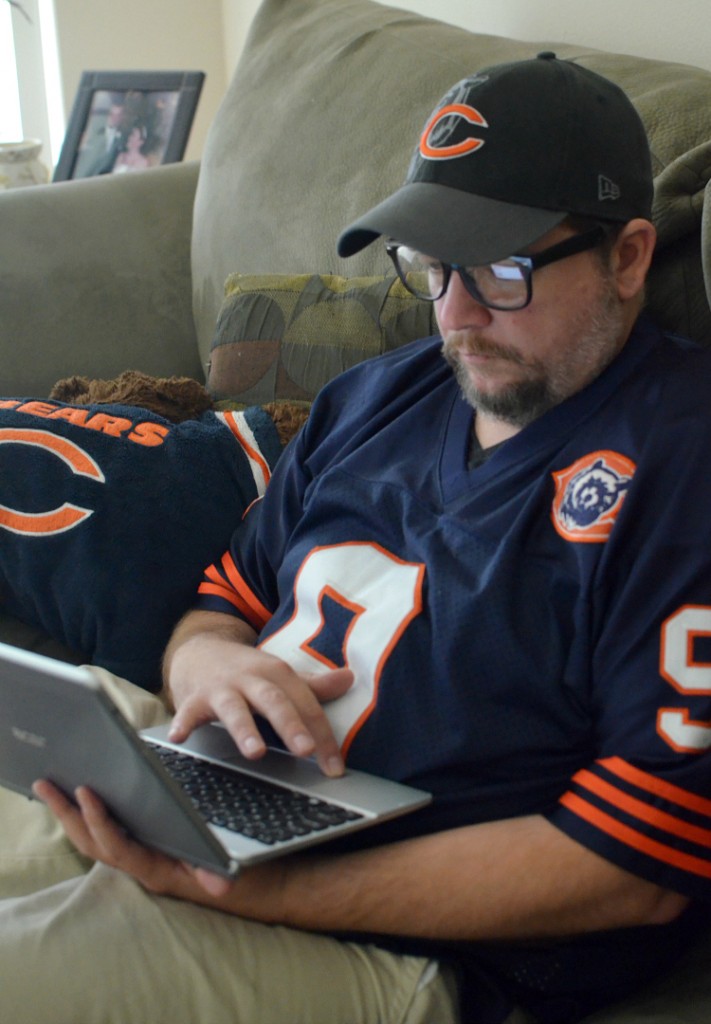 When you're looking for an Intel 2in1 laptop + tablet that not only fits your lifestyle, but makes it a little more simple. Look no further than the Acer Aspire Switch 10 Intel 2 in 1 — it's technology that adapts to your life.
#spon: I'm required to disclose a relationship between our site and Intel. This could include Intel providing us w/content, product, access or other forms of payment.