Recently my family and I were invited on a press trip for the new Carnival Sunshine and let me tell you … Good Times!!! We started our journey by flying into Barcelona. After a 9-hour flight, we met with our prearranged shuttle transfer via Carnival — within no time we were at the port and ready to check in.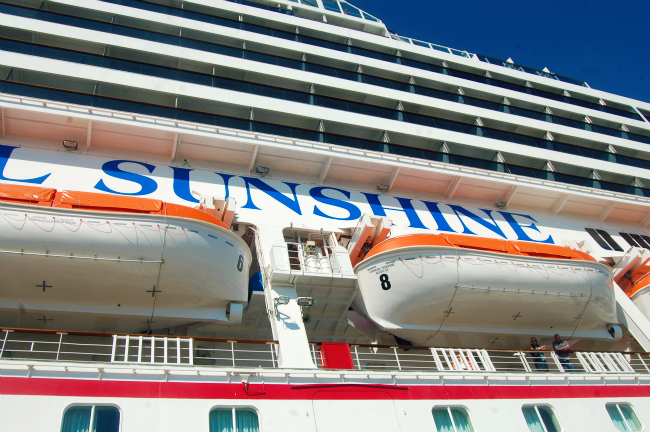 My first impression of Carnival Sunshine was "Wow"! For a 17 year-old ship (Known as Carnival Destiny before its $500 million refurbishment) the layout was really fantastic. Lots of new restaurants, bars, and entertainment — the ship is like a mini Carnival Breeze. We will get to all of  the new additions in later posts… I promise! The staff was amazingly friendly and helpful, something I've come to expect over my last few years of traveling with Carnival Cruise Lines.
We had a few hours to work with before the ship left port, so we decided to head into Barcelona to see the sites. We quickly made our way to La Boqueria, considered one of the best markets in the world, it did not disappoint. Fresh fruits, vegetables, wine bars and many meats and cheeses I had never even heard of.
One of the coolest things was the meat on a stick, can't decide which meat you want,"BAM"… for 1 euro try a sampling of meat to-go! Also, I just have to throw this out there, McDonald's in America, please take note. For 1 euro, at any MickeyD's in Spain, you can get a Coke, Sweet Tea or… wait for it… A BEER! I just gave you your next big marketing push for the fall McDonald's, the McRib and beer combo. Do you want that super-sized? … You bet your Hamburgler I do!
Our next stop was La Sagrada Familia. A large, awe inspiring and still incomplete Catholic church that began construction in 1882. Pope Benedict XVI proclaimed it a minor basilica in November 2010 and is currently a UNESCO World Heritage Site. Gothic and beautiful, it is truly one of the most amazing pieces of architecture I have ever seen. Completion is scheduled for 2026, the centennial of architect Antoni Gaudi's death. If you're ever in Barcelona, make it a must do. You have never seen anything like this…ever!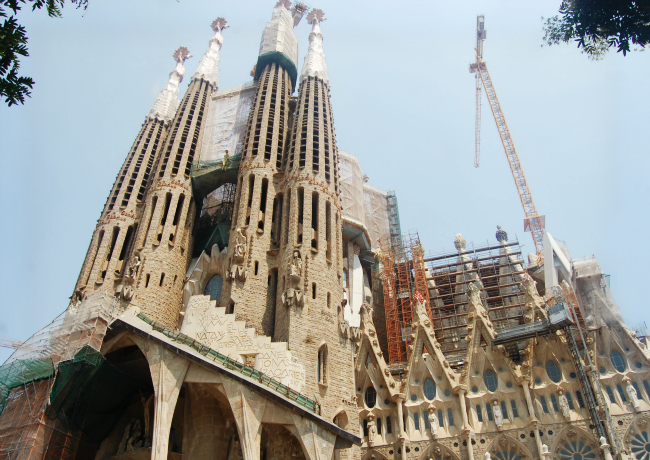 Unfortunately we only had a few hours before we had to be back on the ship, but all in all the quick stop in Barcelona was beautiful and a lot of fun.