Award-winning Delysia Chocolatier will join expert cheesemonger and James Beard award-winning author of six books, Laura Werlin, for the chocolatier's first DELIGHT virtual tasting of the new year, Cheese & Chocolate: Virtual Pairing Experience with Laura Werlin.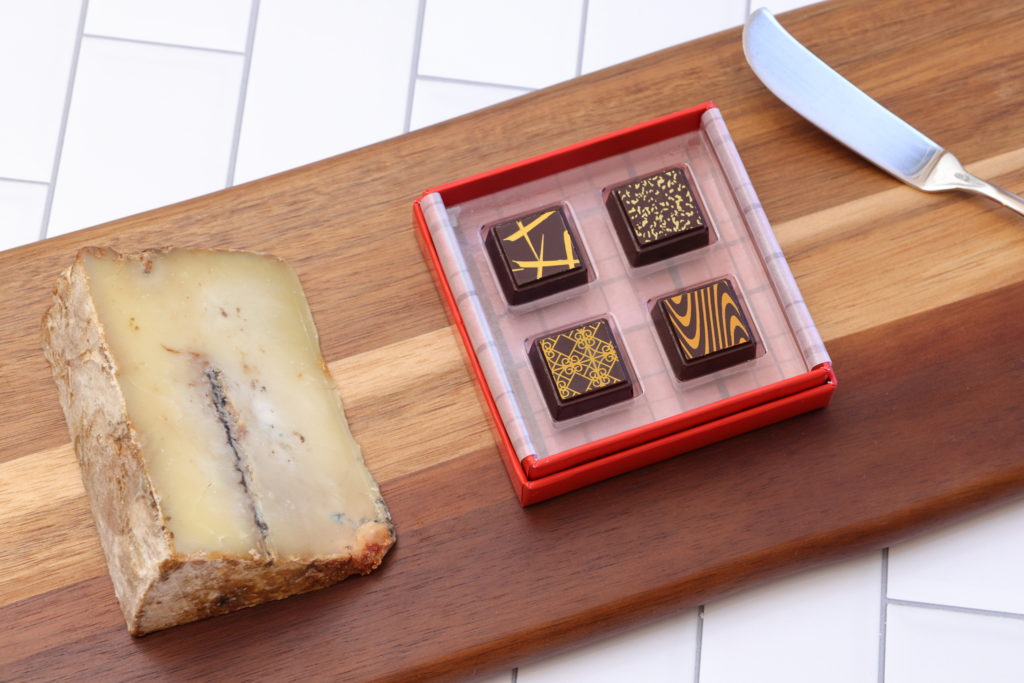 Awarding-winning Delysia Chocolatier and Cheesemonger Laura Werlin Team Up For A Gourmet Cheese & Chocolate: Virtual Pairing Experience
This is the sort of thing that I have been looking for. I've been very guarded with where I go, but I miss doing cool stuff like a Cheese and Chocolate pairing. This is such a BRILLIANT idea!
Werlin, a top expert on American artisanal cheese, is known for using her expertise and unique sense of humor to create interactive cheese pairing sessions. Delysia Chocolatier is delighted to team with Laura for this experience to pair two specialty foods that are rarely tasted together: cheese and chocolate.
Combining Werlin's extensive knowledge of cheese and Delysia Chocolatier's chef- owner Nicole Patel's expertise in infusing truffles with unique ingredients, this tasting will give attendees a chance to indulge in the handcrafted worlds of sweet and savory fine foods.
Attendees will broaden their culinary palates as they sample four unique chocolate truffles handcrafted by chocolatier Chef Patel—each created specially for this event and inspired by the country of origin of the cheese (selected by Laura Werlin) with which it will be paired.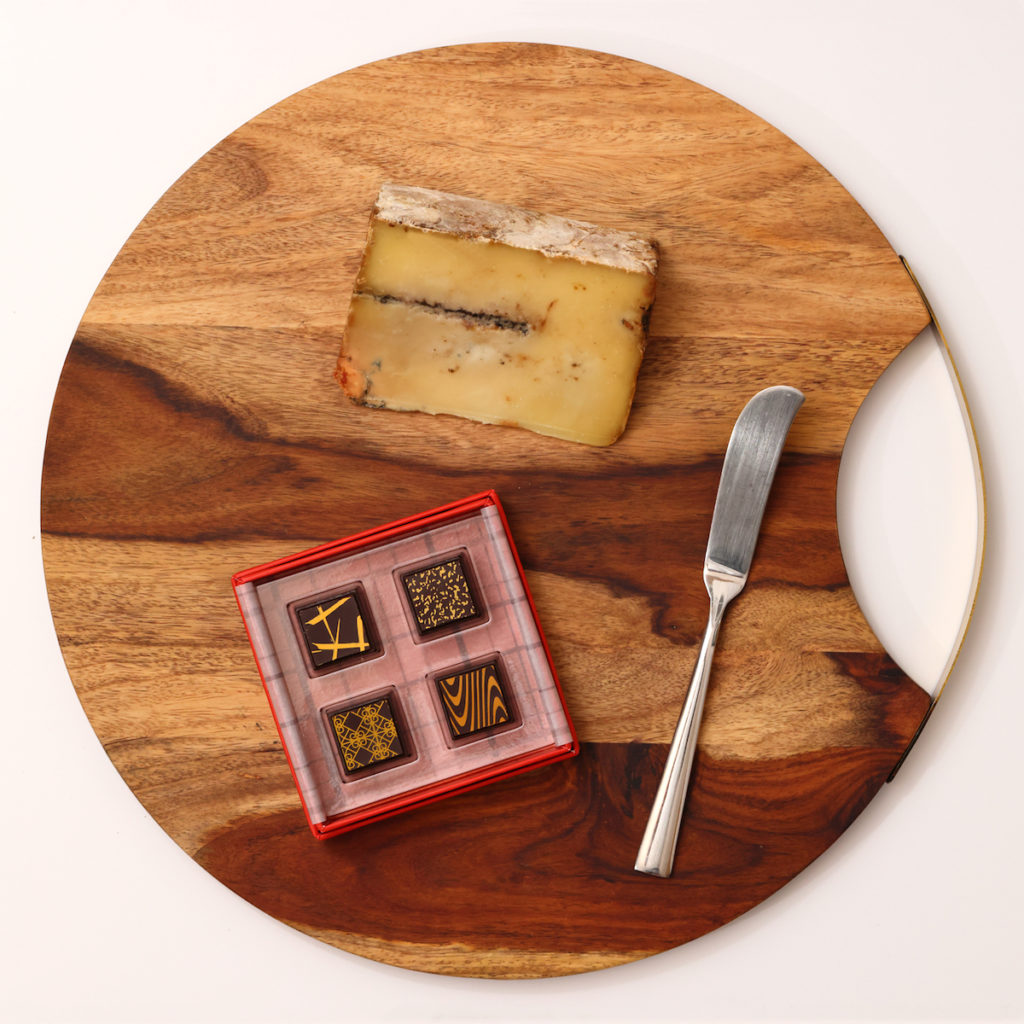 Flavor pairings at this event:
Turron chocolate truffle paired with Queso Leonara cheese from Spain
Boeuf Bourguignon chocolate truffle paired with St. Andre cheese from France
Candied butterscotch chocolate truffle paired with Ewephoria Aged cheese from Holland
Cranberry port chocolate truffle paired with Roelli Dunbarton Blue from Wisconsin
This is a unique, national, virtual food event that is open to people living within any of the fifty states of the U.S. Each ticket includes the chocolate truffles and cheese selection, as well as a link to attend this exclusive virtual pairing experience.
When: Sunday, January 31st (6 pm CST)
Where: Zoom (purchasers will receive an e-mail with a weblink to join this virtual tasting)
Who: Delysia Chocolatier Owner/Chef Nicole Patel + Cheesemonger/Author Laura Werlin
How Much: $120 tasting for one; $145 tasting for two
What is Included:
4-piece chocolate truffle tasting set (2 tasting sets if the 'Tasting for 2' option is selected)
4 select kinds of cheese shipped directly from iGourmet
An exclusive seat at this limited capacity virtual experience
Purchase Tickets: https://delysia.com/shop/cheese-chocolate-virtual-pairing-experience-jan-31/
About Delysia Chocolatier
Delysia Chocolatier is an award-winning artisan chocolate company based in Austin, Texas. Chef-Owner & Chocolatier Nicole Patel, named a 2020 Top Chocolatier in the Americas, handcrafts its creations with the care and attention people savor in every flavorful bite. Delysia Chocolatier uses only the finest quality chocolate from sustainable sources and freshest ingredients to create something unique, something memorable, something remarkable. Connect with Delysia Chocolatier on Facebook or Instagram.