German Christmas Markets are a sight to behold… The most iconic markets like Berlin, Munich, Cologne and Heidelberger Weihnachtsmarkt are popular travel destinations this time of year. Each one is it's own Christmas Wonderland… Here are the wonderful things that you can expect to find when you visit Germany and their unbelievable markets.
The Tastes and Sights of the Christmas Markets in Germany
The food at the Christmas Markets in Germany is overwhelming! It all looks good, it's all fresh and there is quite a bit that most Americans have never heard of.
I found out the best way to decide which vendor's goodies to start with, was to search out the longest lines at the stalls and just talk to people… Word of mouth, it works!!
If you like sausage… The Christmas Markets in Germany have what seems like every kind known to man.
If you can't decide what to eat first… Just put it all on a stick!
I love the vendors that give you samples of a little bit of everything. Seriously… 5 Euros and you have some of the best meat, cheese and bread that you could imagine.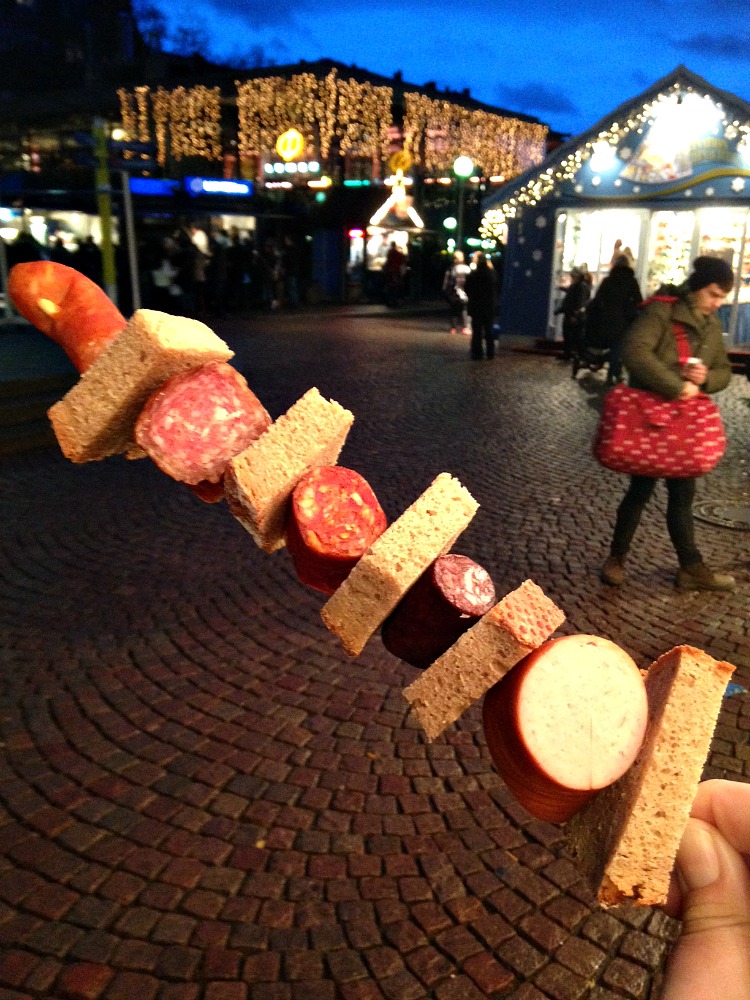 Or you could stick with the traditional German Bratwurst… The kid loved them!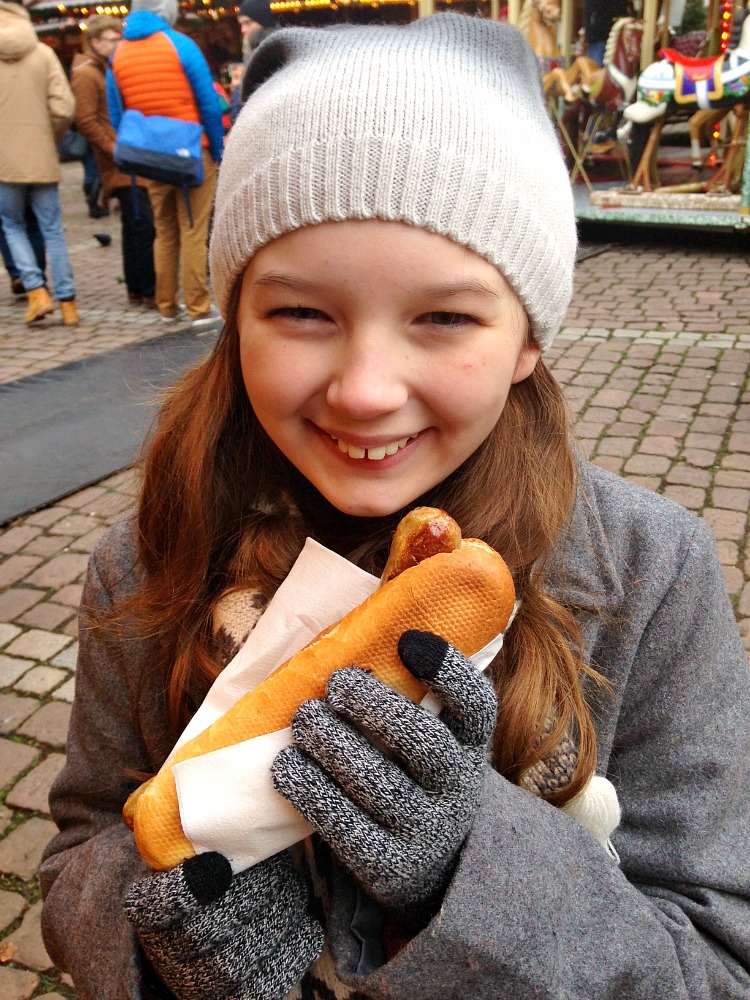 One of the tastiest things I tried was something called Dinnele. It is like a flatbread pizza that is topped with a cream sauce, shaved potatoes, onions, seasoning and pork belly. There are many different toppings they can put on it, but this seems to be the most traditional way to eat it. Dinnele is a must-have!
My daughter thought the crapes at the Tollwood Winter Festival in Munich were a highlight of our trip. If you're looking for a Christmas market with a more alternative and food-oriented feel, Tollwood is the place to go. It was one of my favorite stops.
Christmas Decorations at the Christmas Markets in Germany
You can't visit the Christmas markets and not buy about a hundred different holiday decorations. The beautifully adorned stalls start to call to you. Everywhere you look, there is a different ornament or trinket that you just have to have.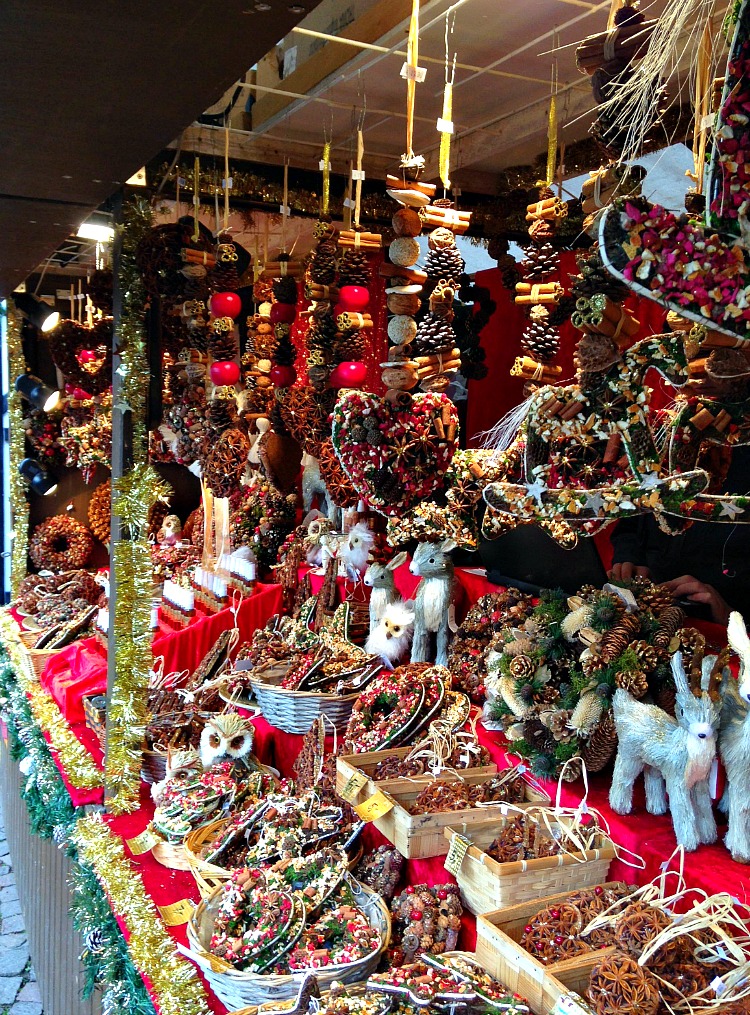 These lamps were some of our favorites from the Frankfurt Christmas market.
Glühwein at the Christmas Markets in Germany
One of the biggest treats I found in the markets was Glühwein. It's known to some people as mulled wine and it's a Christmas market tradition in Germany that dates back to 1420. Glühwein is usually prepared from red wine, heated and spiced with cinnamon sticks, cloves, citrus, sugar, star anise and at times vanilla pods. It is sometimes drank mit Schuss (with a shot) of spiced rum. YUMMY!!! Each market has a different mug that you purchase and then fill up as you walk from stall to stall. It's never out of reach and there seems to be an endless supply of it. It tasted great and it kept me very warm.
Look… it's a boot!