This post was sponsored by Best Buy. All opinions of the Uniden R7 Radar Detector are my own.
This week, I had to drive my wife and I to an airport that is a little further away than the one we regularly travel out of. At one point during the drive, I realized that I hadn't seen a speed limit sign for awhile.
All of a sudden, every car was bearing down on me, passing me, so I decided to speed up and drive with the flow of traffic… even though I had no clue what the speed limit was. Drive Safer With The Uniden R7 Radar Detector.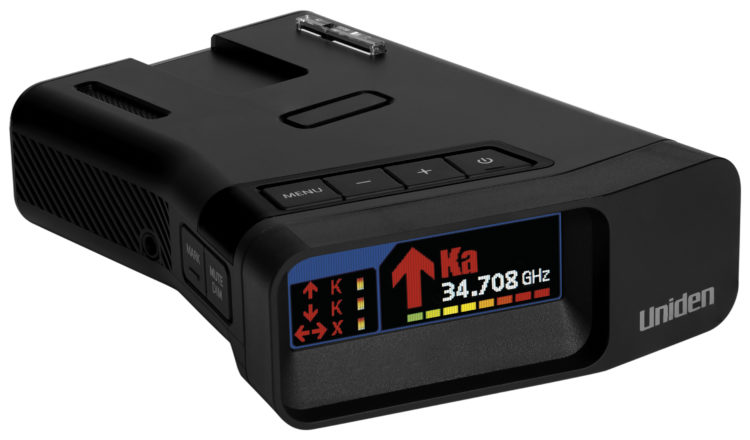 I know what you're thinking and yes, I had a radar detector in my twenties to get around speed traps and go as fast as I wanted to on the interstate. But, the Uniden R7 Radar Detector is really about safety.
It allows you to monitor your speed. Like I mentioned earlier, sometimes you don't see the speed limit signs or you're driving in an unfamiliar area. The Uniden R7 has voice notification and a MAX speed warning system that you will be able to hear when you exceed the preset speed. It safely alerts you so you won't have to take your eyes off the road. It enables you to maintain a safe driving speed.
There are directional arrows that will indicate where the radar signal is originating from and the large screen allows you to quickly and easily read the information while allowing you to maintain focus on the road ahead.
Here Are Some Key Product Specs To Help You Drive Safer With The Uniden R7 Radar Detector
Voice notifications – Allow you to focus on the road
Works with most vehicles – Get real-time alerts in your existing vehicle.
Color OLED display – The easy-to-see information display provides a clear view.
Long-range detection – High sensitivity on all conventional and instant-on radar bands.
K-Filter and Ka-Filter – Filter noise from the K and Ka bands to prevent false detections.
It's not about the destination, it's about the journey. Make sure your journey is the safest it can be with the Uniden R7 Radar Detector.
Click on this link to read more about it!