This post is sponsored by Best Buy. All opinions are my own.
My family and I are big time animal people. We have 3 cats and a dog… Sometimes I feel like we are running a petting zoo! Dander, pet hair and the occasional accident are a never ending problem in the house. Instead of breaking out two or three different devices to clean all of the floors. I decided to get an all in one cleaner. The BISSELL CrossWave Cordless Max.
Easy Floor Care With The BISSELL CrossWave Cordless Max
When I'm cleaning the floors, I end up breaking out the vacuum, the carpet cleaner and the wood floor cleaner. It turns into a three hour job and really eats up a lot of time on Saturday. I'd rather be hanging with my family or watching a game with my dad.
The BISSELL CrossWave Cordless Max does away with all of those other cleaners and gets the entire job done in no time. Here are some specs to let you know more about it.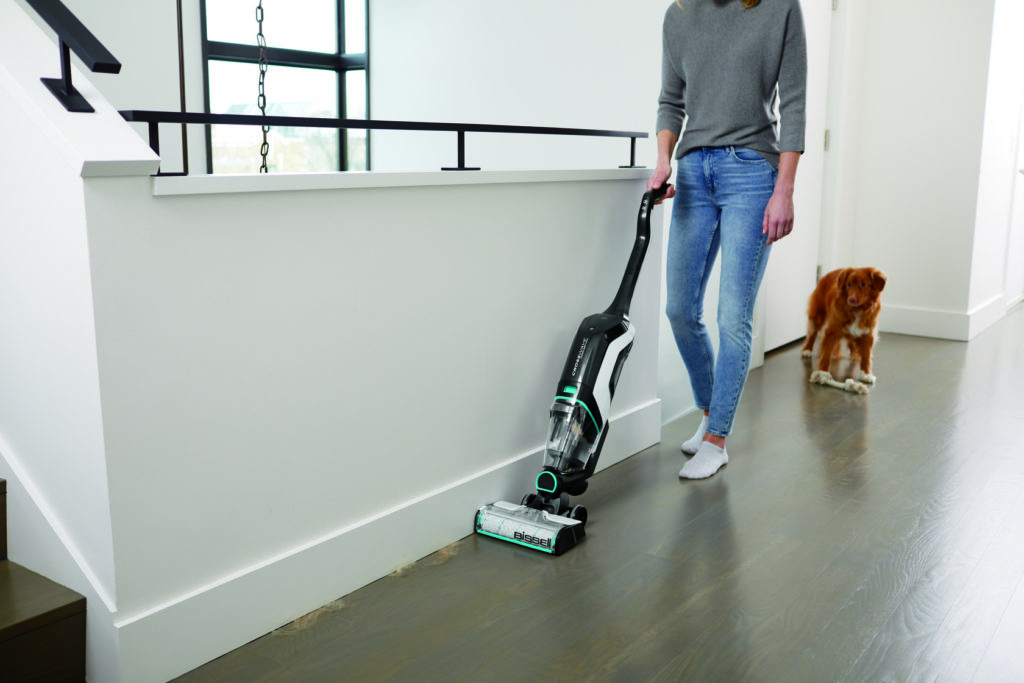 Multi-surface cleaning – Safe and effective for use on tile, sealed wood floors, laminate, linoleum, rubber floor mats, pressed wood floors, and more.
Improved edge cleaning – Easily pick-up pet hair that gathers along baseboards and in corners of your home.
Self cleaning cycle – Helps maintain machine's cleaning performance by cleaning the brush roll and inside of the CrossWave, so there's less clean-up after cleaning.
Two-tank design system – Keeps clean and dirty water separate and makes filling and disposing of water easy. So you never clean with dirty water.
Bagless technology – Saves time and energy with no bags to buy or replace.
Cord free – Up to 30 minutes of cordless cleaning power with a 36V lithium ion battery.
Wi-Fi connected – BISSELL Connect app provide helpful alerts, maintenance tracking and usage tips.
For everybody with pets or anyone who has multi-surface floors, the BISSELL CrossWave Cordless Max is for you.
It's available at BestBuy.com or your local Best Buy today!