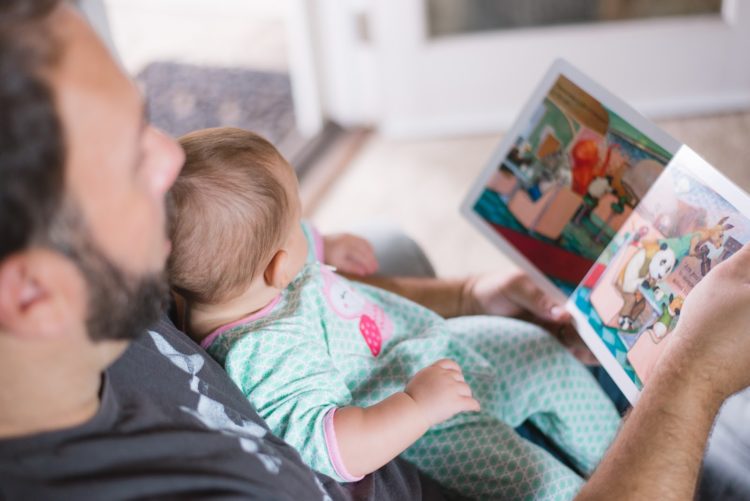 Children share a magical connection with their father which needs to be fostered and cared for as they grow. The role of Dad is essential for both sons and daughters, but each needs to be cultivated differently.
With daughters, the role a dad plays in her life will serve as the central example of manhood as she matures. A father should teach her about the meaning of unconditional love and the kindness and show her the respect a man needs to bestow upon a woman at all times. A dad should strive to exemplify to his daughter the type of man he hopes she may one day marry; a man of integrity, honesty, drive, ingenuity, and discipline.
A father is an example for his sons as well, but while raising boys the role of dad is to impart his wisdom and life lessons. He needs to demonstrate to them the strength of their character especially during times when it is easy to be weak, the tenderness of a strong man, and about the lessons of resilience and perseverance. A father needs to teach his sons how to carry their legacy with honor, appreciation, and loyalty.
The job of being a dad is often tireless and more often thankless. Teaching life lessons to youngsters is a hefty responsibility, and it can be difficult. Afterall there is no manual for parenting. The first step in imparting these qualities and ideals to your little ones is to lead by example and the second step is to spend quality time with them. Quality time can be found by doing something extreme and also in the simplists instances. The things children remember will provide them with a foundation for their individual character. Therefore, creating meaningful moments between a father and child is imperative for the infrastructure of their budding personality.
Here are Five Ways Dads Can Create Memories With Their Children
Be Present
This may seem obvious or even remedial, but one of the most significant challenges parents face is being pulled in too many directions. Attention spans are short and distractions crouch, waiting to pounce at any moment. Quality time means not just sitting in the presence of children but actively being present and attentive to them. It is time spent without a device building Lego castles or attending tea parties. Even if the time is brief, make sure it is focused.
Individualized Moments
Manifest special moments so each child receives one on one attention. Engage in an activity, sport, or hobby the child already enjoys and be an active participant in it. Whether it is going to a movie, throwing a baseball, or taking a dance class demonstrating an interest in the things which please your kids creates a special and intense bond between father and child.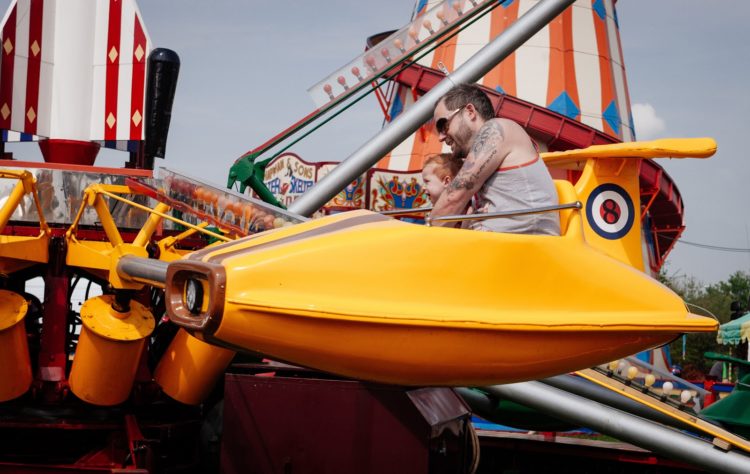 In the eyes of most kids, their dad is a superhero so moments when it is all about them and their hero are truly magical.
Go Extreme
The old saying is "go big or go home" and while you do not always have to "go big" try to go out of your way every once in a while to make your children feel loved and appreciated. Do something really outside of the norm and possibly outside of your comfort zone. They will remember you for taking a chance and pushing your limits. Just make sure to keep it safe.
Get Away
Vacations or time spent outside of the home, are a real treat. If your calendar and budget allow, take a trip with your kids and visit a place they are interested in exploring. Even if you merely pitch a tent in your backyard, you can create a once-in-a-lifetime experience they could never forget. It just takes a little planning and some ingenuity.
Jump in with both feet
Do not be afraid to make a splash and play with your little ones and full commit when you are doing it. When you observe them playing in the pool start up a game of volleyball or Marco Polo. Simple summertime memories will be made out of things which seem inconsequential, they are hardly ever scripted or planned. You can create more of those scenarios in your daily life if you have a pool in your backyard. A pool inspires youthful nature, and an ease and relaxation parents sometimes loose from the constant pressures and demands of work and family life.
Source: recwarehouse.com
Rec Warehouse
Rec Warehouse is a family-owned business which sells recreation and leisure equipment like above ground pools, hot tubs, patio furniture, outdoor kitchens, spas, saunas, game tables, and misting fans. They sell more above ground pools and hot tubs than any other retailer in the Southeast and they have two beautifully furnished Atlanta-area showrooms staffed with knowledgeable experts to help you along your path to purchase. If you have ever considered buying an above ground swimming pool, trust only the experts at Rec Warehouse. They will help get your pool up and running so you and your family will have many years of memory making opportunities.