As devoted pet owners, ensuring the well-being of your canine companions is a top priority. With the growing interest in holistic approaches to pet care, CBD oil for dogs has gained significant attention. CBD, short for cannabidiol, is a natural compound derived from the cannabis plant that has shown potential in promoting various aspects of canine health. If you're considering incorporating CBD oil into your dog's wellness routine, this guide provides essential guidelines on how to do it safely and effectively.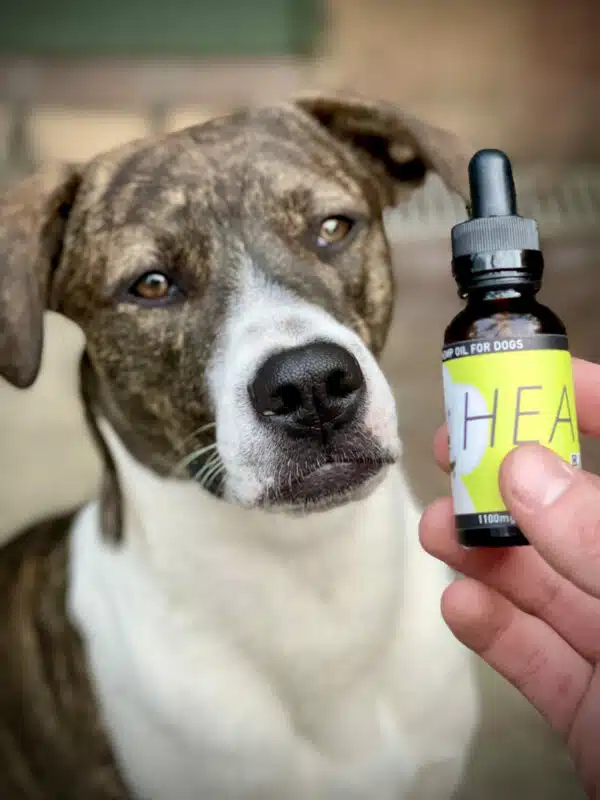 Understanding CBD Oil for Dogs
Before diving into the guidelines, it's important to have a solid understanding of what CBD oil is and how it interacts with dogs. CBD is one of many compounds found in the cannabis plant. Unlike its cousin, THC, CBD is non-psychoactive, meaning it doesn't produce a high. Instead, it interacts with the endocannabinoid system, a complex network of receptors that plays a role in maintaining balance within the body.
1. Consult Your Veterinarian First
Before starting any supplement for your dog, it's crucial to consult with your veterinarian. They are familiar with your dog's medical history and can offer personalized advice based on their needs. A veterinarian can help determine whether CBD oil is appropriate for your dog's health profile and provide recommendations on dosages.
2. Choose High-Quality CBD Oil
When selecting a CBD oil for your dog, quality matters. Search for products specifically formulated for pets and from reputable manufacturers. Quality CBD oil is derived from organic hemp and undergo rigorous testing to ensure its potency and purity. Reading product labels and customer reviews can also provide valuable insights.
3. Start with Low Dosages
When introducing CBD oil to your dog, start with a low dosage. Every dog is unique, and their response to CBD can vary. It's recommended to begin with the lowest recommended dosage for your dog's weight and monitor their response over a few days. If needed, gradually increase the dosage until you find the optimal amount that works for your dog.
4. Observe Your Dog's Response
As you begin administering CBD oil, closely observe your dog's behavior and well-being. Look for changes in their energy levels, appetite, behavior, or overall demeanor. This observation period helps you gauge whether the dosage is appropriate and whether your dog responds positively to the CBD oil.
5. Consistency is Key
Consistency is essential when it comes to CBD oil. To fully assess its effects on your dog, it's recommended to administer the oil consistently for a few weeks. Over time, you'll be better able to determine how CBD influences your dog's well-being. If you notice any adverse effects, such as lethargy or gastrointestinal issues, discontinue use and consult your veterinarian.
6. Choose the Right Administration Method
CBD oil for dogs is available in many forms, including tinctures, capsules, and treats. The method of administration depends on your dog's preferences and needs. Tinctures can be added to your dog's food or directly placed under their tongue for quicker absorption. Capsules and treats offer a convenient way to provide a pre-measured dosage.
7. Stay Informed About Legalities
The legal status of CBD can vary by region and country. Before purchasing and administering CBD oil to your dog, ensure it's legal in your area. Additionally, be aware of the THC content in the CBD oil. CBD pet products should contain minimal or no THC to prevent potential psychoactive effects.
8. Monitor and Adjust
As you continue administering CBD oil to your dog, record their response and any changes you observe. This information can be valuable when discussing your dog's well-being with your veterinarian. If you decide to adjust the dosage, do so gradually and with the guidance of a veterinary professional. Also, look for a healthy dog food to help. Dr. Marty Dog Food is a great choice for healthy living for your pooch.
In Conclusion
CBD oil for dogs has the potential to offer a natural approach to supporting your furry friend's well-being. However, responsible and informed usage is crucial. Consulting your veterinarian, choosing high-quality products, starting with low dosages, and monitoring your dog's response are all essential steps. CBD oil should never replace professional veterinary care, especially for serious health issues.
By following these guidelines and staying attuned to your dog's needs, you can make informed decisions about using CBD oil to enhance their overall quality of life. As the world of veterinary medicine continues to explore the benefits of CBD, responsible usage can pave the way for a happier and healthier journey for your beloved canine companion.