This post is sponsored by Cat's Pride but the content and opinions expressed here are my own.
As I'm sitting here writing this, my cat Rocky is curled up next to my feet. He's my buddy and literally is by my side no matter where I go in the house. He even sticks his head in the shower to make sure I'm not going anywhere (Yes… AWKWARD!!). But, I love the little guy and he makes every day a little bit better. When it comes to my family, I want to buy products that I can trust and I feel good spending my hard earned money on. That includes my cat litter! Everytime I buy a green jug, I help Cat's Pride® donate to local animal shelters.

Help Cat's Pride Donate to Local Animal Shelters
I actually have three cats in the house and they are all rescue animals. We started with Coco, she was a birthday present for my daughters 5th birthday. She is our grand dame! Rocky as I mentioned earlier, is never far from my side and my wife tells me that he waits by the door when I leave to run errands and will not move until I'm safely back home. Kai Kitty is is our newest edition. He's 18 months old and is always getting into trouble.
Local animal shelters need our help to care for all of the cats. For every green jug of Cat's Pride Fresh & Light® that you buy, they will donate one pound of litter to a local shelter!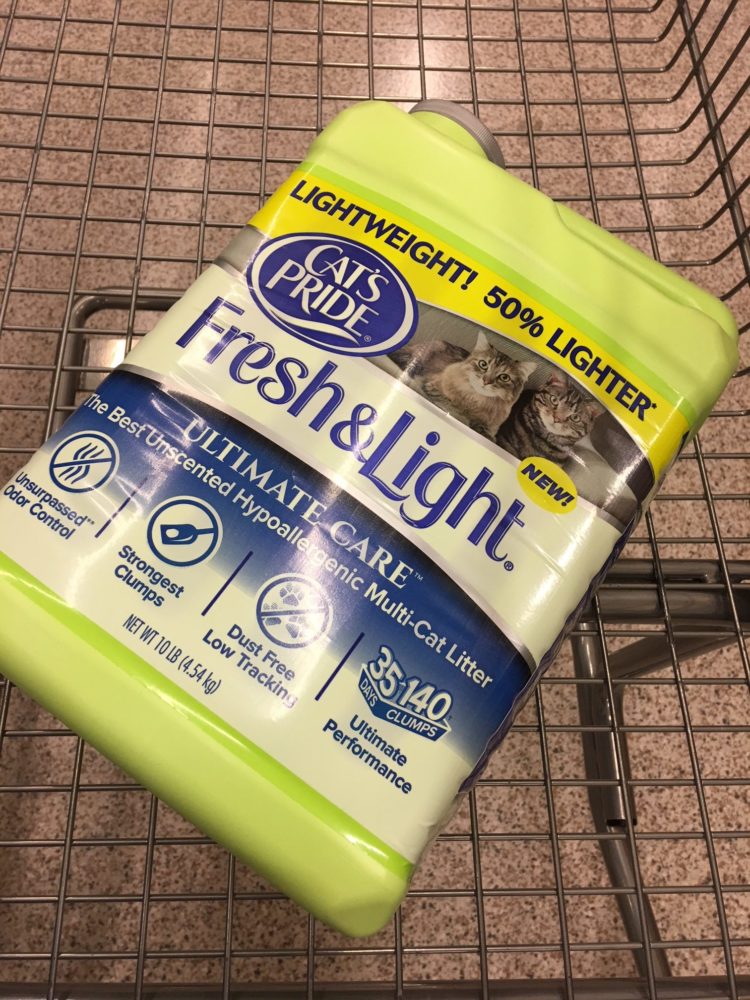 The Litter for Good™ program program is helping cats all over the United States. Another great way to help is the Cat's Pride Club. It offers valuable coupons and incentives throughout the year, as well as updates on the program donations and shelter highlights. This is also a great way to get one of your local animal shelters nominated for the Litter For Good program.
It Will Make a Difference in Many Rescue Cats Lives!