Becoming a phlebotomist is an excellent career choice for those who want to work in the medical field but don't necessarily want to pursue the full scope of being a physician or nurse. Phlebotomy is the practice of drawing blood for various tests, transfusions, and donations. It's an important job that requires skill and precision, so let's explore what it takes to become a
certified phlebotomist.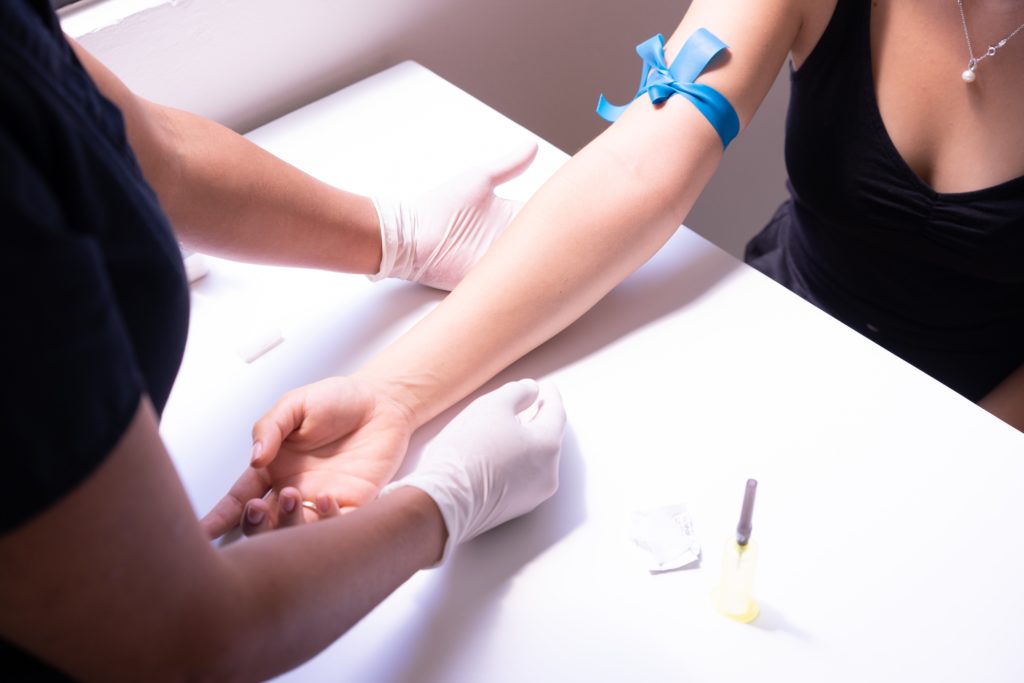 What Is Phlebotomy?
Phlebotomy involves taking blood samples from veins in the body using specialized equipment known as a "phlebotomy needle." The procedure is performed by trained professionals called "phlebotomists" who are certified in their field. The actual process of drawing blood can take anywhere from 10-20 minutes depending on the type of test being performed.
What Does a Phlebotomist Do?
A phlebotomist is responsible for collecting and labeling blood samples that will be used for laboratory tests or transfusions. The procedure itself requires skillful handling of needles, vials, and other delicate equipment.
To ensure accuracy, the phlebotomist must also maintain accurate records of each sample collected and take special care to ensure that the patient is comfortable throughout the process. In addition to drawing blood from patients, a phlebotomist might also be responsible for properly packaging blood samples for transport and running quality control checks on lab results.
Education Requirements
You will need at least a high school diploma before you can begin your phlebotomy training. Most employers prefer if you have some college credits as well, but it isn't necessary. After obtaining your high school diploma or GED, you should look into completing a formal phlebotomy program at an accredited institution.
Some programs are offered through community colleges or technical schools, while other more rigorous programs require more time and may even include internships. During your training program, you will learn how to draw blood from patients and use proper safety protocols. You should also expect to be trained on how to interact with patients and handle difficult situations. Depending on where you are located, most states require certification before you can work as a phlebotomist.
On-the-Job Training
Once you complete your educational training, many employers offer additional on-the-job training to help new employees feel comfortable with their role as a phlebotomist. This on-the- job training might include shadowing another experienced employee or attending workshops with other healthcare professionals in the same field as yourself. This type of hands-on
experience is invaluable when it comes to becoming certified as a phlebotomist since most states require hands-on experience in order for certification eligibility.
Licensure & Certification
After completing both your educational and on-the-job training requirements, the final step towards becoming certified is taking the National Certified Phlebotomy Technician (NCPT) exam administered by the American Society of Clinical Pathology (ASCP). The NCPT exam covers topics such as infection control techniques, safety procedures, venipuncture techniques, and specimen collection methods. Once you pass this exam successfully with at least 70%, you can apply for licensure through your state health department which will allow you to practice as an officially certified phlebotomist in your local area.
Becoming a certified phlebotomist isn't easy—it requires dedication and hard work—but it also provides many opportunities for advancement within the medical field. With strong communication skills and attention to detail, anyone can become qualified in this highly sought- after profession once they have completed all required steps including education courses and
certification exams like the NCPT Exam administered by the ASCP Board of Certification (BOC).
If becoming a competent professional within the medical field is something that interests you then take some time today to research what it takes to become a certified phlebotomist! A rewarding career awaits!