This shop has been compensated by Collective Bias, Inc. and its advertiser. All opinions are mine alone. #MorrisKnowsBest #CollectiveBias
I live in a three cat household. I say "I live" because most of the time I have a feeling that they think I'm only there because they allow it. Cats are wonderful, strange and it's fun getting to know their individual personalities. Each one of my cats (Rocky, CoCo and Kai) have their own little quirks, mannerisms, likes and dislikes. Trying to find something that they all will agree on is almost impossible… Almost! I'm going to let you in own a few of my tricks to get a finicky cat to eat.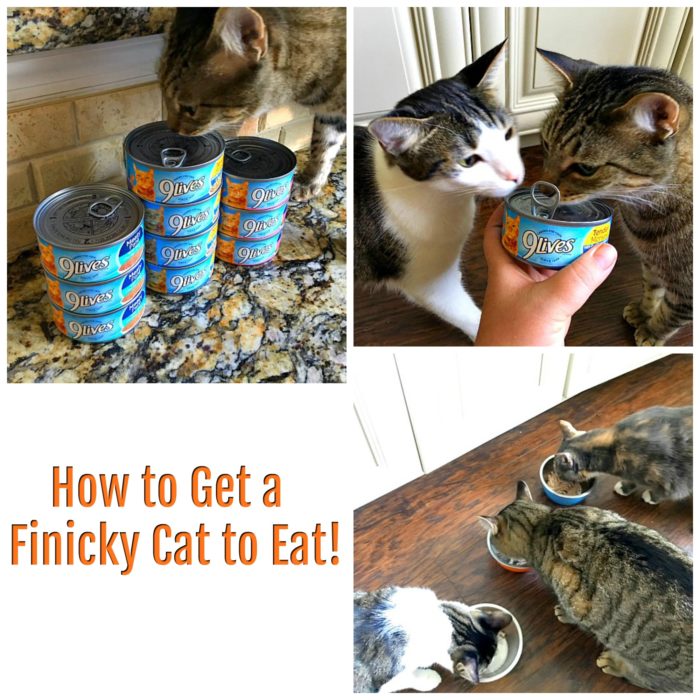 How to Get a Finicky Cat to Eat
Food is one of the hardest things to get cats to agree on. All three of mine eat 9Lives® wet food. But it took awhile to get them to that point. Luckily, 9Lives has a ton of varieties and I roll down to my local Dollar General and grab some.
9Lives® Meaty Paté with Chicken and Tuna Canned (5.5 oz)
9Lives® Hearty Cuts with Beef and Chicken in Gravy (5.5 oz)
9Lives® Meaty Paté Super Supper® Can (5.5 oz)
9Lives® Meaty Paté Seafood Platter (5.5 oz)
9Lives® Meaty Paté Mixed Grill (5.5 oz)
9Lives® Paté Favorites Variety Pack (5.5 oz)
9Lives® Gravy Favorites Variety Pack (5.5 oz)
9Lives® Tender Morsels Ocean White Fish and Tuna (5.5 oz)
9Lives® Tender Morsels Turkey and Giblets (5.5 oz)
9Lives Daily Plus Care® (12 oz)
9Lives® Ocean Medley (2.1 oz)
9Lives Daily Essentials® (12 oz)
Whenever I introduce the furry trio to a new flavor, I involve them in the entire process. It's one of the best ways to get a finicky cat to eat.
Put the can down and let them investigate it. My cats know exactly what is in that can, but they seem more open to a new flavor if they get to inspect it first.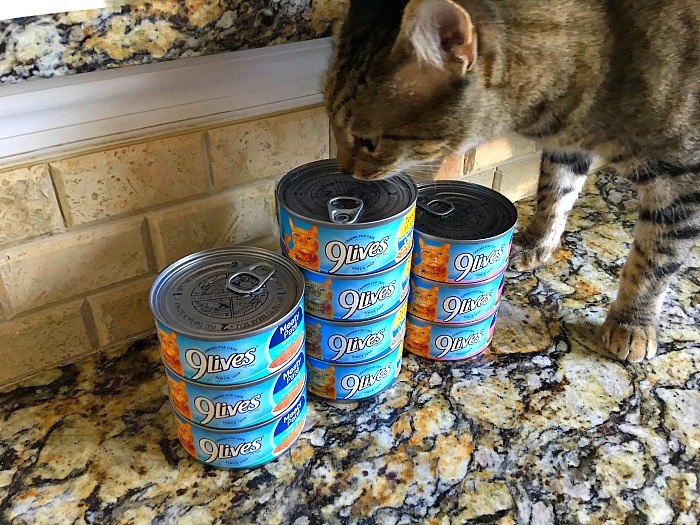 When I finally open the can, I let them smell the lid and introduce them to their dinner. I then portion out the wet food and feed them all at the same time. If you follow these simple steps, you'll tame even the most finicky feline.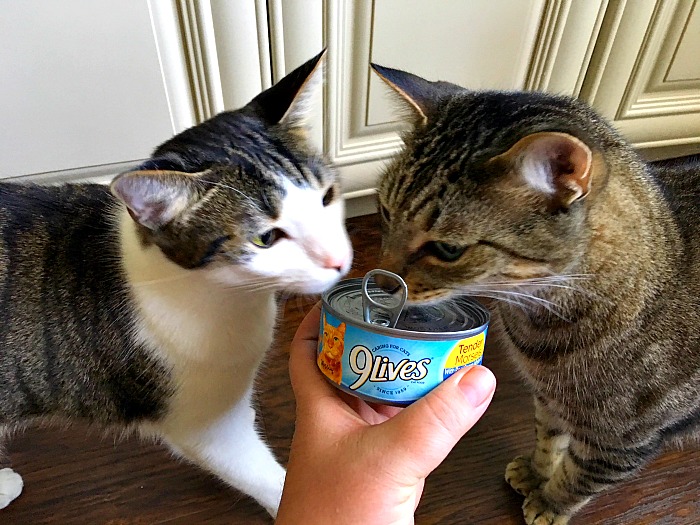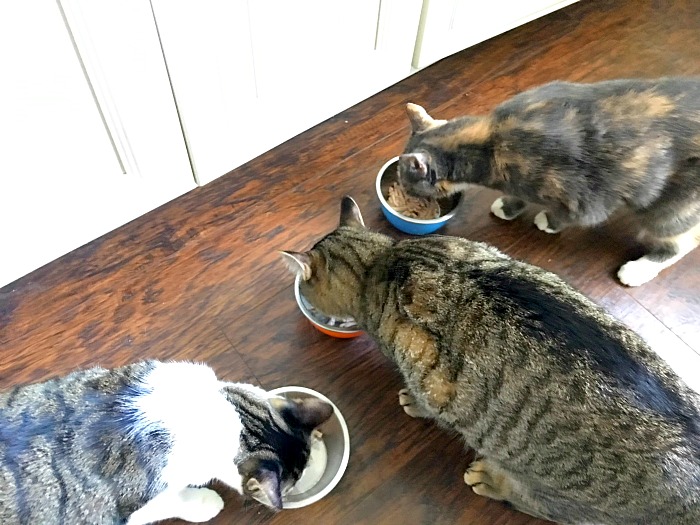 9Lives yummy wet food varieties gives my cats a lot of choices. They have tender, meaty morsels with rich gravy, flakes of fish, savory shreds, and ground cat food with flavors cats can't resist.
Meaty Pate: Smooth and Satisfying® 9Lives® Meaty Paté makes a tasty dinner with smooth ground meat, fish or poultry.
Hearty Cuts: A Cut Above. Hearty Cuts satisfy your cat with big meaty chunks, cuts, and shreds in a rich, thick gravy.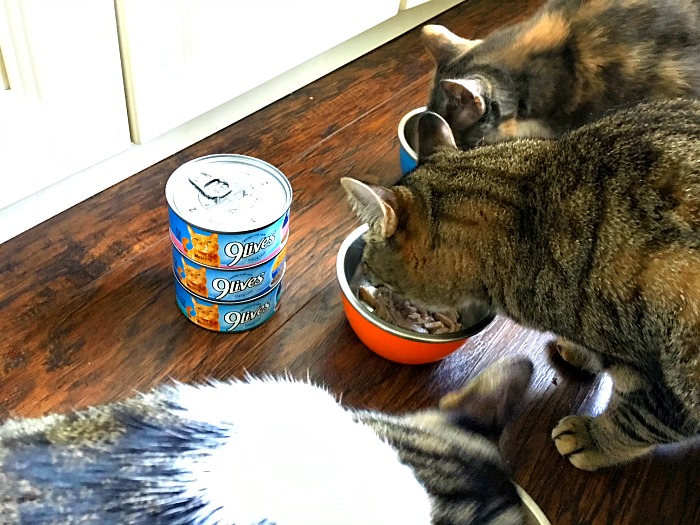 (Coupon is good from 4/1/18 – 5/31/18)
How do you get your finicky cat to eat?