The next three weeks of my life are going to be hectic. Maybe hectic is a bit of an understatement… INSANE, that's a better word. I am feeling a little overwhelmed, but I know that everything is going to be fine. My thirteen-year-old daughter keeps reminding me about the dates of her musical, her last two school dances, her big school project, her graduation and my birthday. She knows that I'm a little frazzled and is trying to be my cheerleader. I love the kid more than anything and I want make sure that I'm always looking out for her.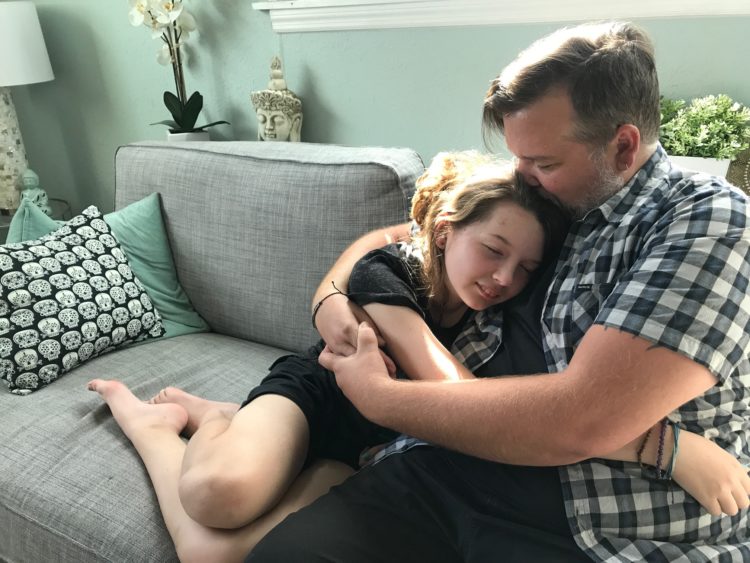 I'm Always Looking Out For Her
Making sure that the end of the school year goes well is one thing, but my wife and I are also trying to instill good habits in her. She's getting older and we want her to make smart decisions about the products that she uses. Whether that is food, clothes or beauty and health products. A good example of this is Ivory Free & Gentle Body Wash.
Ivory Free & Gentle Body Wash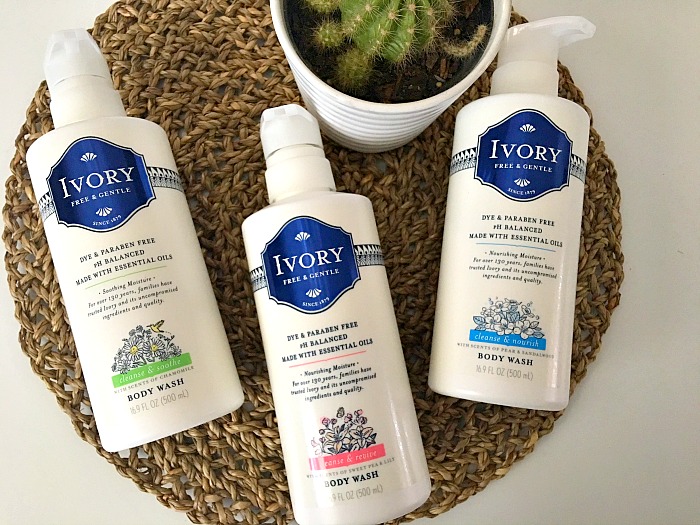 When I was a kid, I used Ivory. My mom was adamant about it because she knew there wasn't any crazy chemicals or dyes in it. Now Ivory has launched a line of body washes that all families can trust. It's one less thing that I have to worry about and I need that in my life right now. Here are a few great things about Ivory Free & Gentle Body Wash.
The new Ivory body wash is specially formulated to match your skin's pH – offering a
nourishing, moisturizing clean that is also gentle for the whole family.
The body wash contains the #1 dermatologist-recommended moisturizing ingredient.
For more than 130 years, families have trusted Ivory and its uncompromised ingredients
and quality.
New Ivory Free & Gentle Body Washes are made with essential oils. The body washes
come in three varieties including Pear & Sandalwood, Chamomile and Sweet Pea & Lily.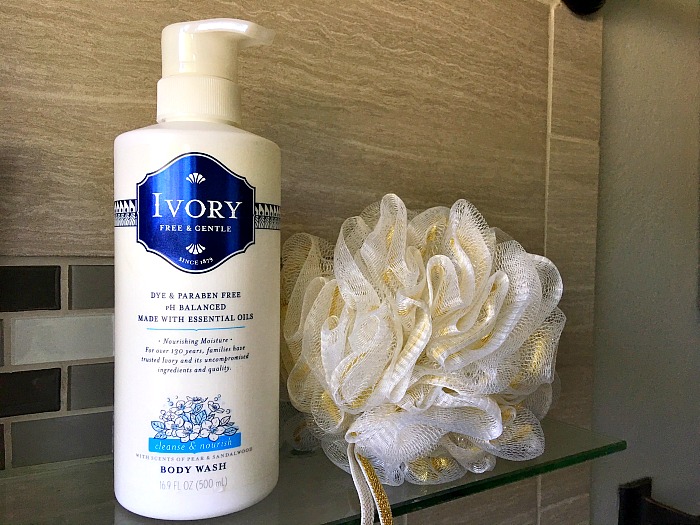 We've tried them all, but I think our favorite is the Ivory Free & Gentle Cleanse Nourish Body Wash with the Pear & Sandalwood Scent. It's a gentle body wash that is free of dyes and parabens, so it's perfect for the entire family. It is formulated to cleanse and nourish skin with the scent of pear and sandalwood. Ivory has created soap that is 99.44% pure for over 130 years and is dedicated to providing families products with thoughtful ingredients that you can trust.
I'm always going to worry about my daughter, that's just being a parent. But, knowing that there is one less thing that I need to worry about, is a great feeling!