Kansas City is well-known for its barbecue, the historic Vine jazz district, and its gorgeous public spaces. Today, the city's old fountains, plazas, and statues remain well preserved and are a testament to how much the locals value the city's legacy. Nowhere is this more apparent than when you visit the Country Club Plaza.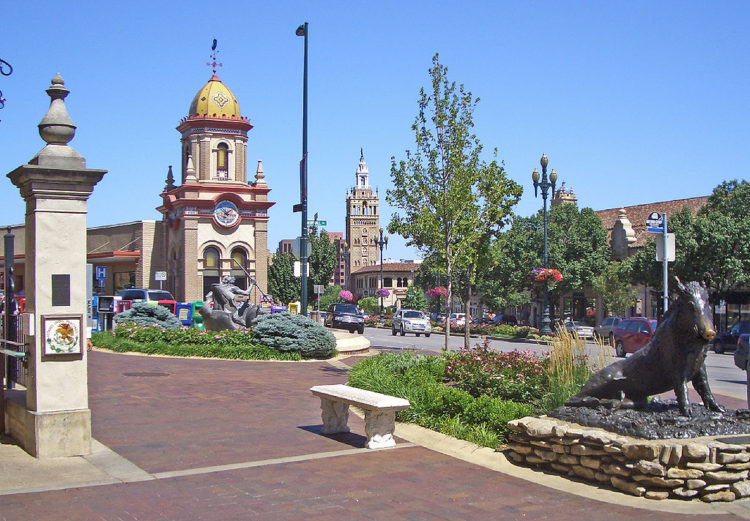 Established back in 1923, Kansas City's Country Club Plaza is almost a century old today. It's also the world's first shopping center specifically designed to cater to auto-centric shoppers. Local real estate developer JC Nichols saw and took the opportunity to build what during the roaring twenties was a very unique and timely concept. Seeing as how automobiles started becoming quite popular, JC Nichols designed the Country Club Plaza to include several gas stations and semi-concealed parking spaces – with architecture, murals, statues, and mosaics in a distinctly Spanish theme. TimeOut counts more than 30 murals, statues, and tile mosaics scattered across the 15-block property, a taste of European art and architecture waiting around every corner.
The result is a small reproduction of the Spanish city of Seville, right in the heart of Kansas City – complete with its own version of the Cathedral of Seville. Eventually, the plaza also offered drive-thru banking, drug stores, groceries, and mid-level to high-end shops, all of which were just short drives away from one another. Over the years, different brand names, shops, and stores have come and gone, but the Country Club Plaza remains the same – a tastefully designed shopping center built for shopper mobility. Since it was established, as cars became more globally popular, the car-friendly shopping center concept took off, and it all started in Kansas City.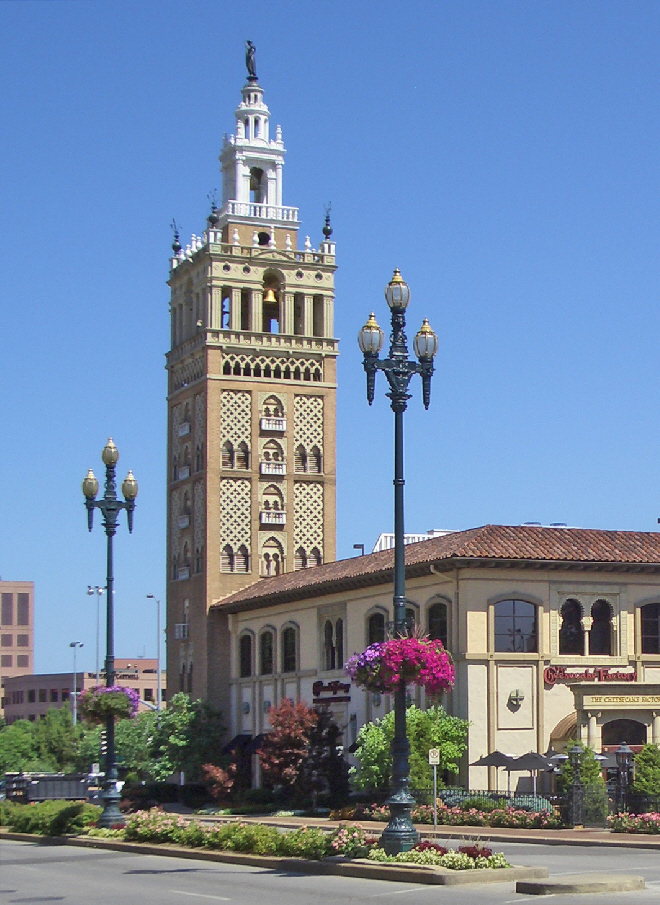 Today, Kansas City's Country Club Plaza continues to thrive and has become home to a number of shops and businesses. It's where you can visit and dine in at a Shake Shack with early 1900s brickwork, cast-iron balconies, and Spanish tile mosaics. Not to be left out of the conversation, French retail giant Sephora also has a sizeable location in the plaza. And for shoppers looking for something more unique, there's the vintage clothing store Charlie Hustle. Elsewhere in the plaza's sprawling 15 blocks, you'll find coffee shops, a bridal boutique, sporting goods stores, wineries and restaurants, and ample parking space. And despite being a huge shopping plaza, if you need a quiet spot to do some work, the Country Club Plaza is also home to the Kansas City location of coworking space provider Industrious. It has both private offices and conferences that are suitable for everyone from solo workers to large teams.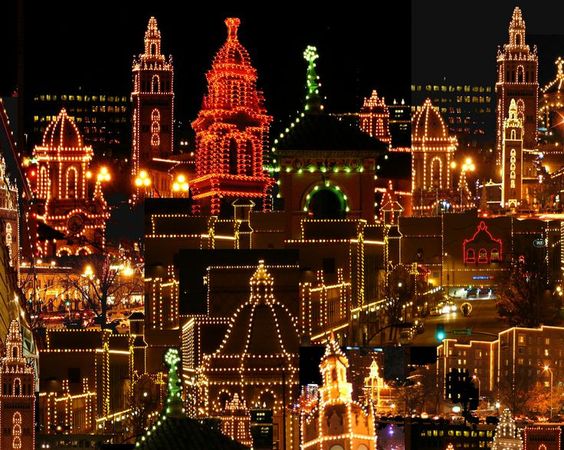 Perhaps the best time to visit the plaza is during the holidays, when twinkling lights illuminate the beautiful Spanish statues, fountains, and architecture. In 2019, on the 90th anniversary of the annual holiday lighting ceremony, Saturday Night Live star and Kansas City native Heidi Gardner served as the honored guest, which meant she had the honor of flipping the switch that signaled the start of the holidays. It's a truly festive and beautiful way of experiencing Kansas City's Country Club Plaza so put that in your calendar for this year.