This post was sponsored by Ling Ling, all opinions expressed in my post are my own.
My family is on the go constantly! This weekend alone, we made four different trips. two were for work and two were for my daughter's competitive drama competitions. IT WAS EXHAUSTING!!!! Sunday afternoon the fam was craving a tasty lunch, that was in no way fast food-esque. I went to the freezer and grabbed a box of Ling Ling Fried Rice. It's fast, fresh and family ready!
I like to role by my nearest Walmart a couple of times a week and I always pick up some Ling Ling Fried Rice.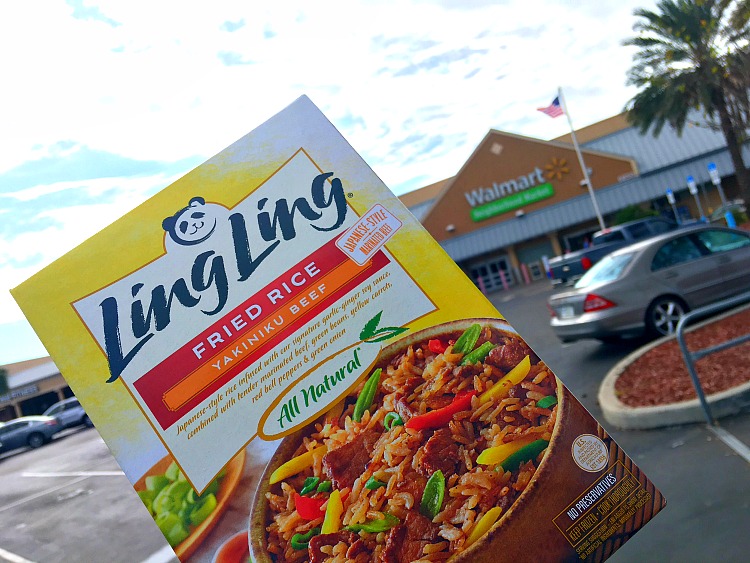 I think it's better than most of the Asian-inspired restaurants around my area… and I can make it at home!  No waiting for delivery, no driving across town in horrible traffic to pick up dinner. I just go to the freezer, grab a bag of Ling Ling Fried Rice and put it in the microwave for 7 minutes. Most of you are probably hating the fact that I cook it in the microwave, but it makes the rice super moist and it doesn't stick together.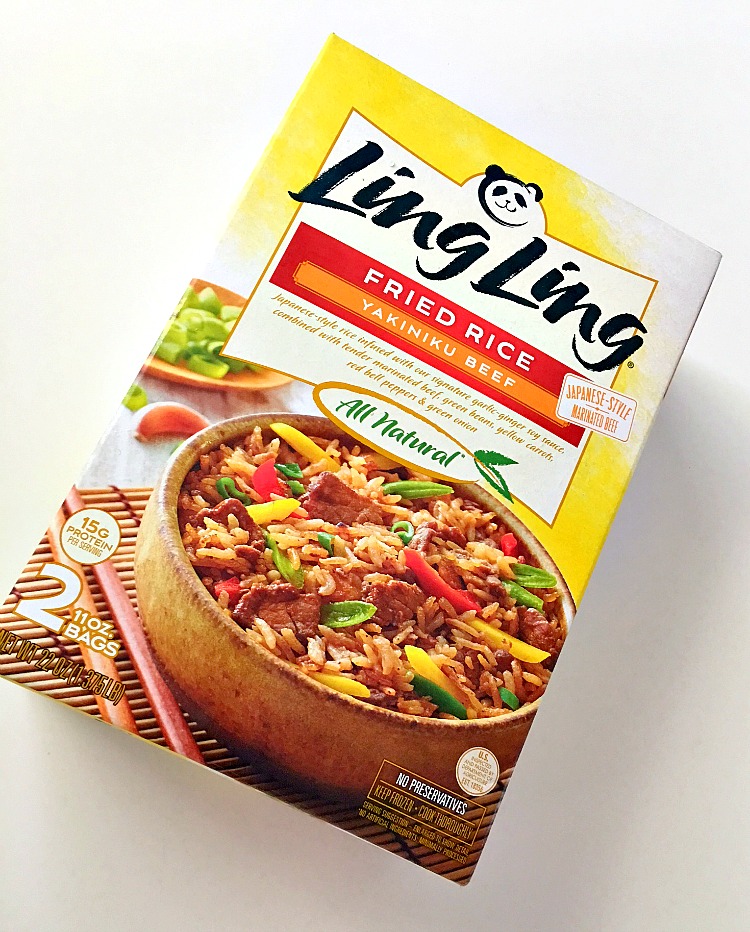 Yakitori Chicken
Yakiniku Beef
Thai-Style Chicken
Chinese-Style Vegetable
Bibimbap Beef
If you're into Noodles and Dumplings that are also based on authentic Asian inspired recipes from across the region, try these new Ling Ling dishes.
Noodles:
Chicken Yakisoba
Drunken Noodles with Chicken
Dumplings:
Chicken Dumplings in Chili Sauce
Pork Dumplings in Chili Sauce
Ling Ling has an Infusion Cooking Method that makes them unique. Infusion Cooking means each grain of rice and noodle is infused with Ling Ling signature sauces for incredible flavor in every bite. It may be difficult to taste the difference between Ling Ling Fried Rice, Noodles or Dumplings and what you order from your favorite restaurant.
If Ling Ling wasn't good enough, now you can enter to win 1 of 10 $100 Walmart Gift Cards!
Ling Ling Asian Kitchen Giveaway

I-C will randomly select winners from all program entries and will facilitate fulfillment of the winning prizes (10)