Over the last few years, hamburgers have become something of a gimmick for restaurants. They will add the words "Bistro" or "Gourmet" in front of a burger and let the fancy buzzwords work their magic. Now, this has led to a bit of a revolution in the way that hamburgers are presented and prepared… I'm all for it. There are a lot of places that make a good burger. But, there are very few places that make a great burger! So, here are Reasons To Celebrate National Hamburger Month.
Reasons To Celebrate National Hamburger Month
They're delicious!
Like I said, there are hundreds, maybe thousands, of good burgers out there. But, when you get ahold of a truly great burger, it can be transcendent. That first taste will always remind me of watching my dad at the grill. He would season and flip the patties with an almost surgeon like precision. When they would reach the plate, the wafting aroma caused a smile that stretched across my entire face.
They bring people together.
Hamburgers can start conversations. Have you ever seen a group of people defending "Why?" they get a certain type of condiment or topping? How someone orders their  burger can tell you a lot about what kind of person they are. I myself am a bit of a condiment freak. Much like me, my burgers have lots of layers. They're a little complicated, sometimes frustrating, but in the end you find yourself really enjoying being around that burger.
Culver's
I'm a HUGE Culver's fan! They make every hamburger to order. Your burger won't hit the grill until after you have ordered it. My family and I have been going to Culver's for over three years and I can honestly say that every burger that I have ordered has been hot, fresh and made just the way that I ordered it. You can't keep up that sort of quality control unless you truly take pride in your product and Culver's does.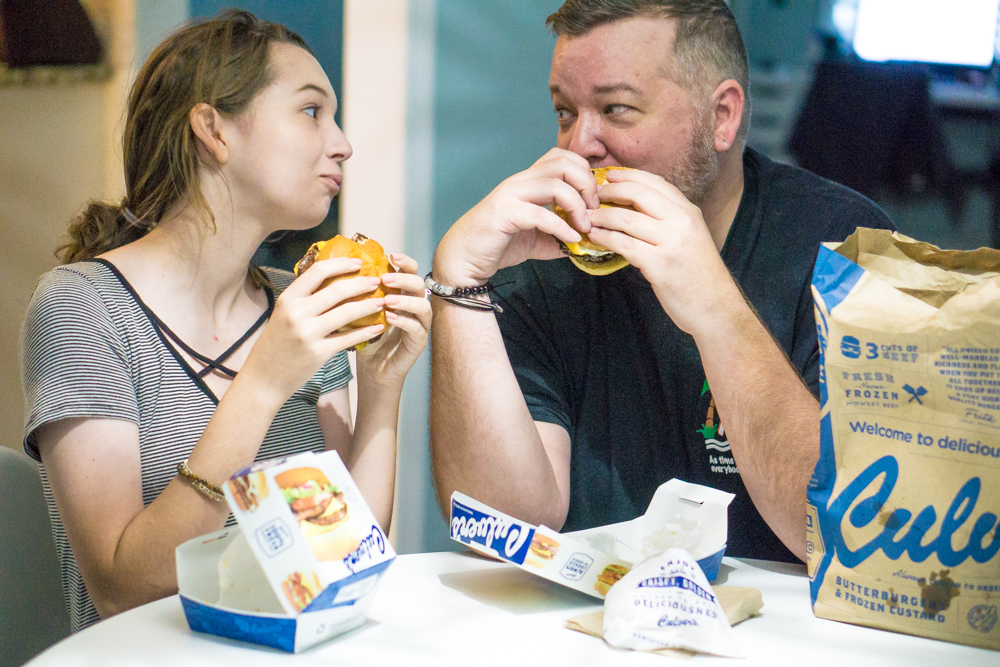 Have you had a ButterBurger? They're not called that because they're doused, dunked or drizzled with butter. Culver's ButterBurgers are made with three cuts of beef. Sirloin, chuck and plate. All prized cuts and all well-marbled. You get richness and flavor with no fillers and then they lightly butter the crown of the bun for an extra touch of goodness. There's a reason Culver's made the list!!!
Also, you can customize your burger any way that you want. You can choose the number of patties and then pile on as many combinations of toppings that you desire. You gotta love that kind of freedom!
Crisp lettuce
Ripe tomatoes
Crunchy pickles
Sweet red onion
Two strips of bacon
White button sautéed mushrooms
 Cheddar, Swiss or American cheese
Signature mayo
ButterBurger Believe It Sweepstakes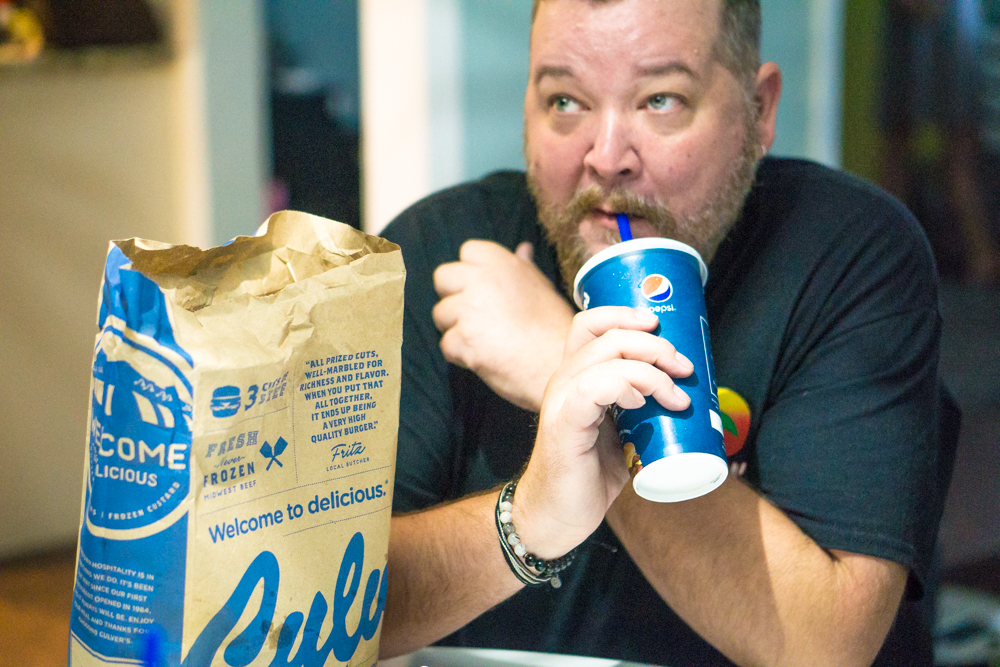 Right now at your local Culver's, purchase a Value Basket or medium soft drink for the chance to win the $25,000 grand prize, $1,000 daily prizes and more! Just visit ButterBurgerBelieveIt.com and enter the code you'll find on your cup.
Sweepstakes runs from May 7 – June 10, 2018
Also, Rick On The Rocks is giving away coupons for free Culver's ButterBurger Baskets… Make sure to enter below!
This is a sponsored conversation written by me on behalf of Culver's. The opinions and text are all mine.