This post is sponsored by the makers of Hidden Valley® Ranch but the content and opinions expressed here are my own.
I'm always looking for a new way to shake up family recipes that get bland and boring after my thousandth time eating them. I'll be the first one to admit that I love playing with my food! We're not talking about making hot dog log cabins or building a working mashed potato volcano that shoots out gravy (Although… It sounds AWESOME!).
Shake Up Family Recipes With Hidden Valley® Ranch
Recently, those culinary prayers were answered! We were just introduced to the new simple, delicious Ready-to-Eat Dips and Seasoning Shakers from Hidden Valley®. My fam and I are big fans of the zesty taste of Hidden Valley Ranch and this was a great opportunity to get in the kitchen and get creative.
Zesty Ranch Potato Salad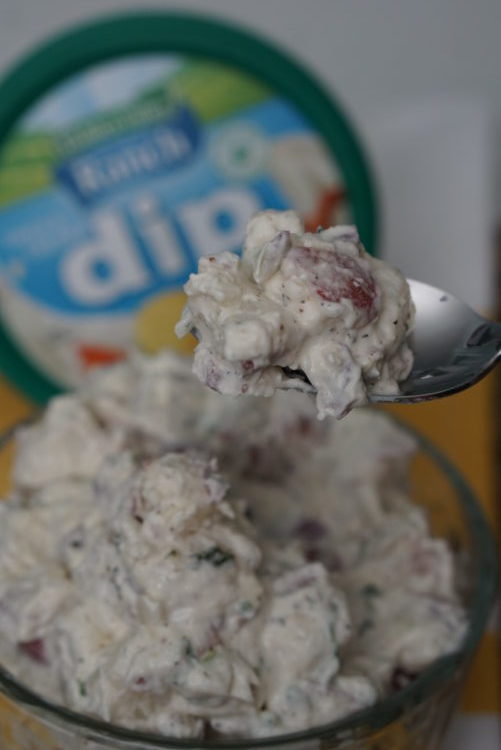 We started off with one of our favorite sides, potato salad. It's one of our go to dishes. It's perfect for just grilling out or when friends and family are over for a party. Just swap out the mayo for a big dollop of the traditional Ready-to-Eat Ranch Dip. Let me tell you, it is insane good!
Ranch Seasoned Vegetables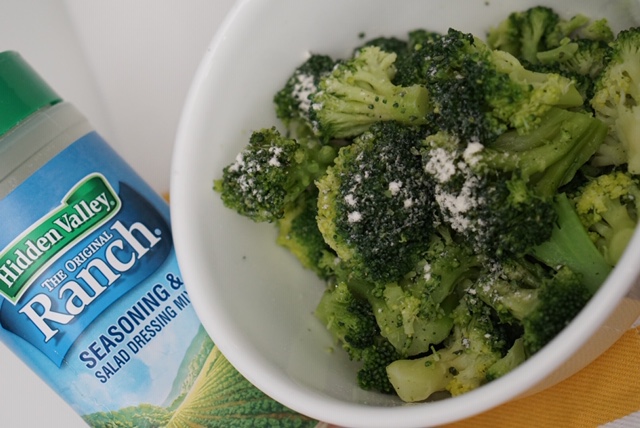 Veggies are definitely something that can sometimes use a little zip to boost their flavor. This is where the
convenient Seasoning Shakers from Hidden Valley® will come in handy. It is great on all of your favorite
vegetables and makes your taste buds go Wow!
Where To Find These New Hidden Valley® Products?
The convenience of the Ready-to-Eat Dips and Seasoning Shakers don't only extend to your family dinners or parties. You don't have to leave the comfort of your home to get them. You can purchase the seasoning shaker (HERE) and shop other Hidden Valley®
products through amazon.com/hiddenvalleyranch to have them delivered to your doorstep!
The Ready-to-Eat Ranch Dips won't be available immediately, so make sure to keep checking Amazon Prime Pantry for the official date you can order them!
20% Off Coupon
Be sure to use the code 20HVRRICK to receive 20% off one Hidden Valley® Seasoning Shakers when you order off Amazon Prime Pantry!!