In today's fast-paced world, the concept of smart living is becoming increasingly popular. People are looking for ways to optimize their living spaces, make the most of every square foot, and simplify their lives.
One of the key elements of smart living is multifunctional furniture. These innovative pieces of furniture are designed to serve multiple purposes, making them a perfect choice for every room in your home. In this blog post, we'll explore the world of multifunctional furniture and how it can enhance your living experience.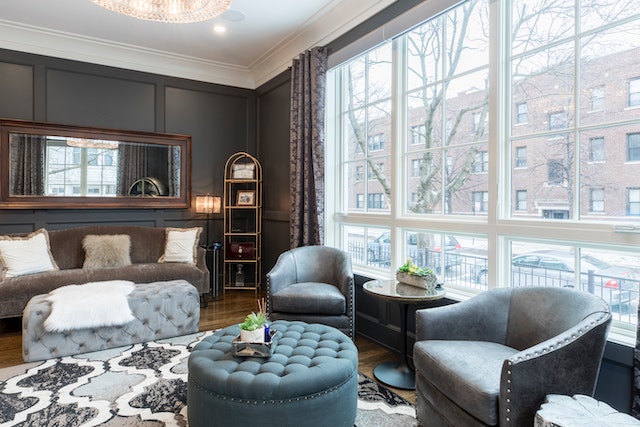 Living room
The living room is often the heart of the home, where you gather with family and friends to relax and entertain. Multifunctional furniture can help you make the most of this space.
Sofa bed
A classic choice for the living room, a sofa bed provides comfortable seating during the day and can be easily converted into a bed for overnight guests. It's a space-saving solution that ensures your living room can double as a guest room when needed.
Convertible coffee table
This clever piece of furniture can serve as a coffee table during the day and transform into a dining table for meals. It's perfect for small apartments or homes with limited dining space.
Storage ottoman
A storage ottoman not only provides a comfortable place to put your feet up but also offers hidden storage for blankets, pillows, or other items, helping you keep your living room clutter- free.
Bedroom
The bedroom is your sanctuary, a place for rest and relaxation. Multifunctional furniture can help you create a calming and organized space.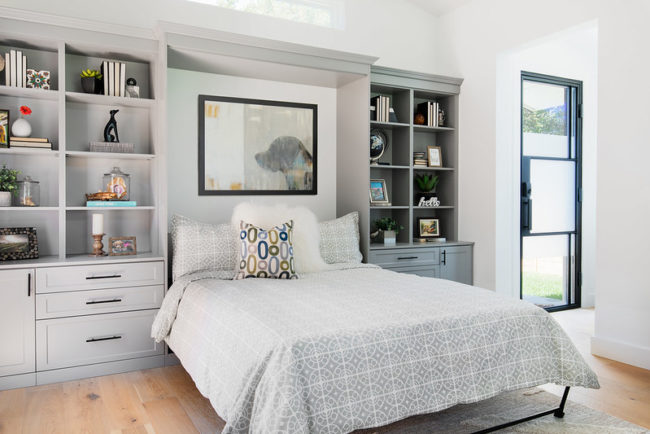 Murphy bed
If you have a small bedroom or want to make the most of your guest room, a Murphy bed is a fantastic choice. It folds up into the wall when not in use, allowing you to reclaim valuable floor space.
Bunk beds with desks
Ideal for children's bedrooms or rooms with limited space, bunk beds with desks underneath provide a cozy sleeping area along with a dedicated workspace.
Kitchen and dining area
The kitchen and dining area are essential parts of any home. Multifunctional furniture can help you optimize these spaces for both cooking and dining.
Wall-mounted desk
In a small kitchen or apartment, a wall-mounted desk can serve as a compact dining table or a workspace for meal prep and work tasks.
Expandable dining table
An expandable dining table can be adjusted to accommodate different numbers of guests, making it perfect for hosting dinner parties or family gatherings.
Nursery
When it comes to setting up a nursery, multifunctional furniture can make life as a new parent much more convenient.
Convertible crib/changing table
This versatile piece of furniture serves as both a crib and a changing table. As your child grows, it can be converted into a dresser or nightstand, eliminating the need for multiple pieces of furniture.
Home office
In the age of remote work, a home office has become a necessity for many. Multifunctional furniture can help you create a productive workspace without sacrificing style or space.
Modular shelving systems
Modular shelving systems can be customized to fit your home office needs. They provide ample storage for books, office supplies, and decorative items while maintaining a sleek and organized look.
Any room
Some multifunctional furniture pieces are so versatile that they can be used in any room of your home.
Bookshelf room divider
This innovative piece of furniture not only acts as a room divider but also provides storage space for books, decor, or items you want to display. It's a stylish way to separate spaces within a room.
Conclusion
Smart living has become an essential part of modern-day living. It's all about finding innovative solutions to optimize your living space and simplifying your life. Multifunctional furniture is one of the key elements of this lifestyle. With parts made of steel forming, multifunctional pieces offer durability, functionality, and style. Regardless of whether you live in a small apartment or a spacious house, there's a multifunctional furniture piece that can help you make the most of your space.
From sofa beds to coffee tables with hidden storage, the possibilities are endless. So, why not take the plunge and embrace the trend of smart living? With multifunctional furniture, you can transform your home and make it a space where functionality meets style.
By Dean Samuels