This shop has been compensated by Collective Bias, Inc. and its advertiser. All opinions are mine alone. #DewMarksTheSpot #CollectiveBias
I love walking outside, feeling the sun on my face, taking a deep breath and realizing that summer is here. The air smells so clean and fresh. It's a full bodied experience that takes me back to when I was a kid. Summer was my favorite time of year! I just loved going to the beach, hanging out at my next door neighbors pool, cookouts… It was all about having fun. I especially liked playing summer games like baseball, Marco Polo and paddle ball on the beach. I just discovered a new game that I'm all about. This summer, DEW® marks the spot!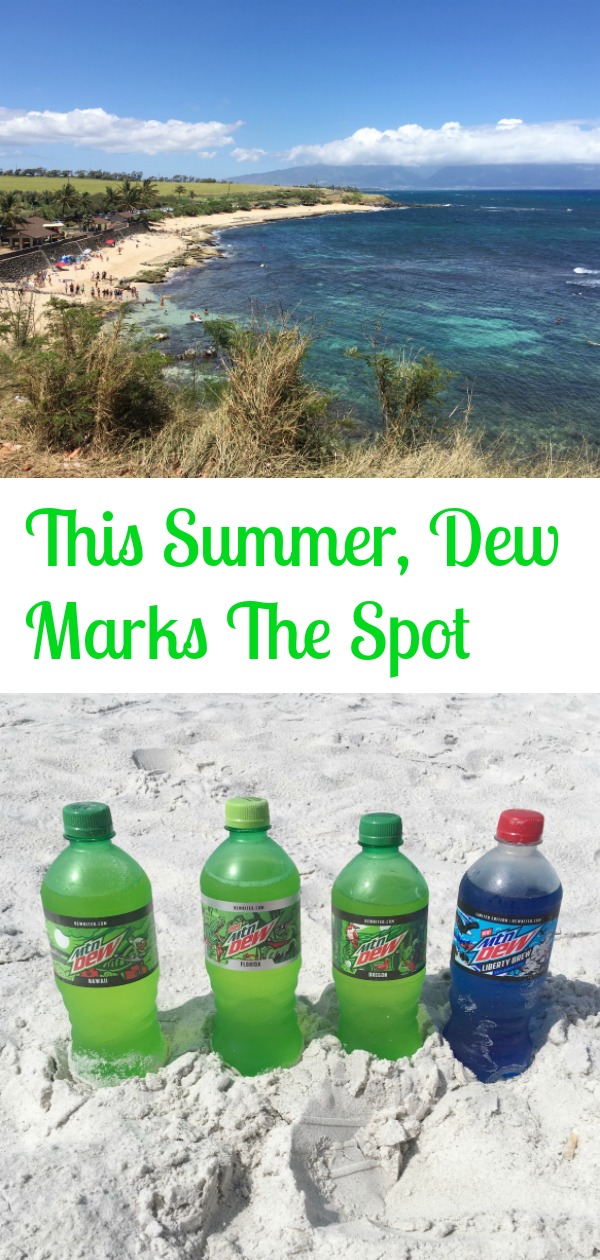 This summer, the DEWnited States Collection will celebrate DEW® Nation by creating unique, collectible state bottle graphics that demonstrate all the ways that those states Do the Dew!
My wife and I thought it would be cool to turn this into our new summer game. We started by finding the bottle of the state that we live in.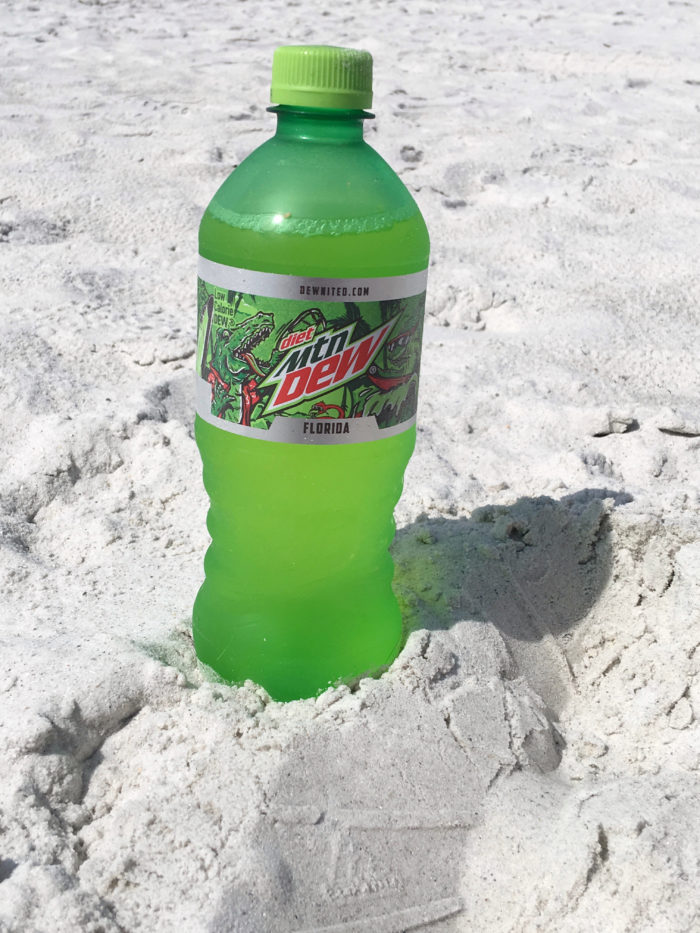 Then we started collecting bottles of all of the states that we have been to. We just got back from a family vacation in Maui and the Hawaii bottle was HARD to find. But after three Family Dollar stores, I came home with it!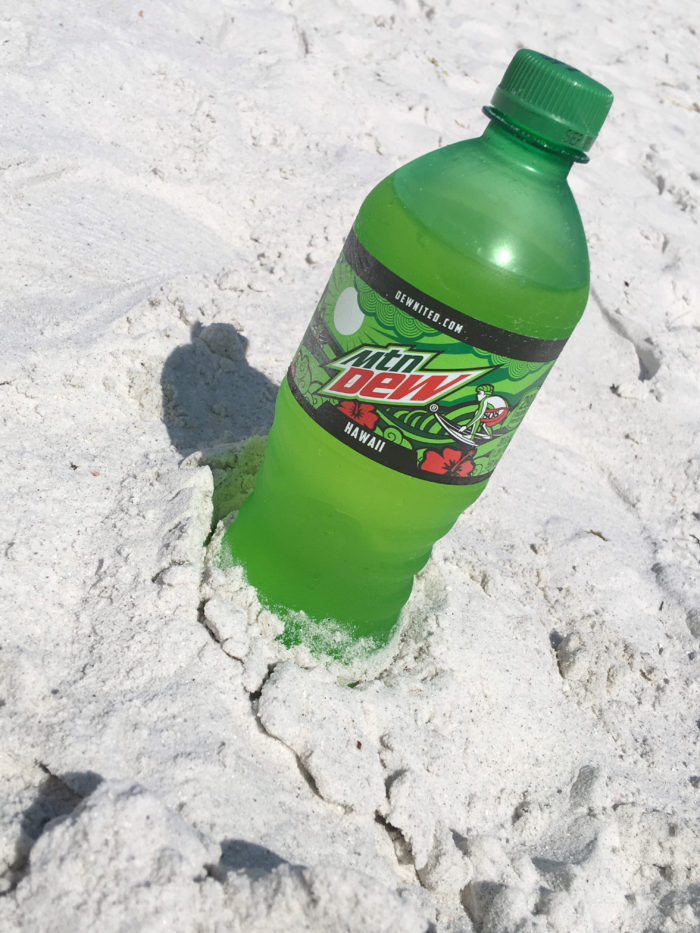 Now, we have started collecting bottles of all the states that are on our Bucket List.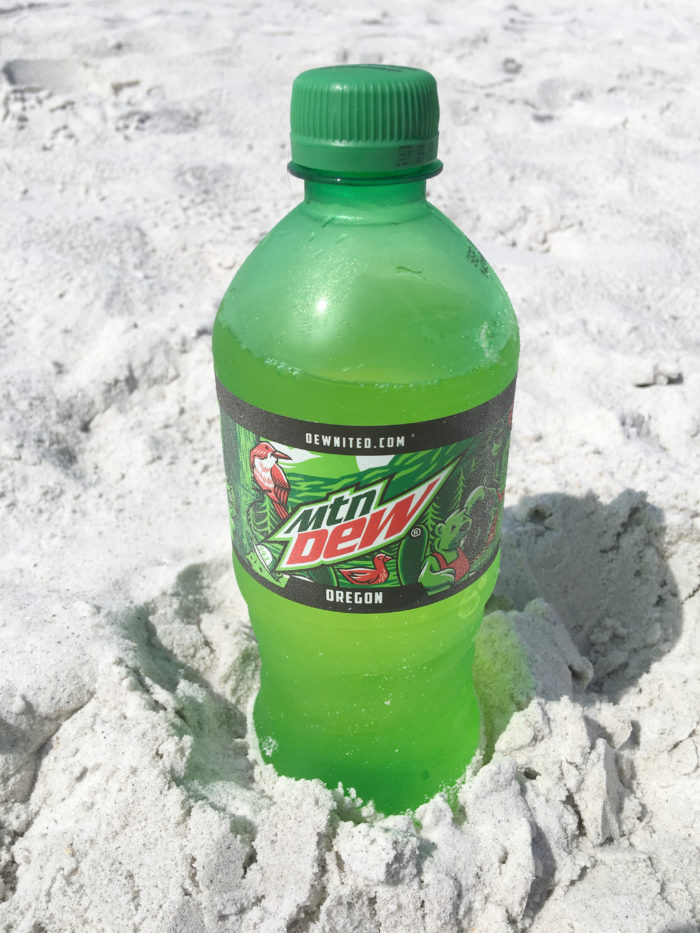 This is where it gets really cool.
We started grabbing bottles at our local Family Dollar stores when we found out that we are eligible to win $100 through the DEWnited States Collection. If we collect all 50 labels from now until 8/10, we could be be eligible to win $100! You can see the terms here and can find the abbreviated rules below.**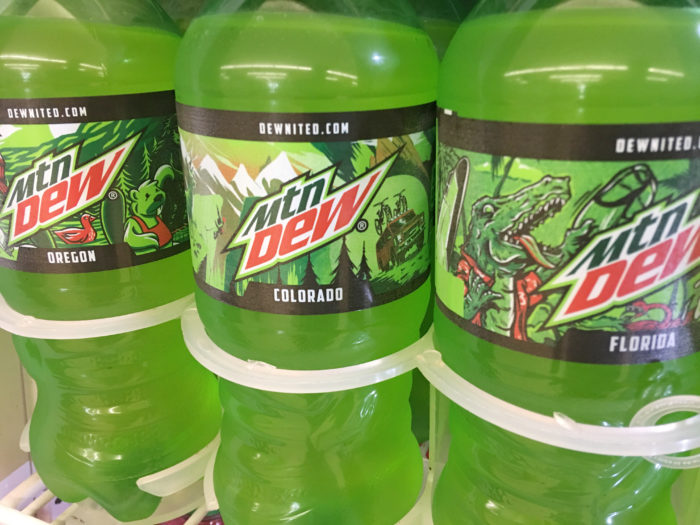 Now, it just gets bigger from there!
You can enter the DEW® Marks the Spot Sweepstakes for a chance to win instant Family Dollar prizes & the GRAND PRIZE… A $2,000 VISA Gift Card to plan your ultimate summer family vacation or road trip!*
The new MTN DEW® Summer flavor is the MTN DEW® Liberty Brew™.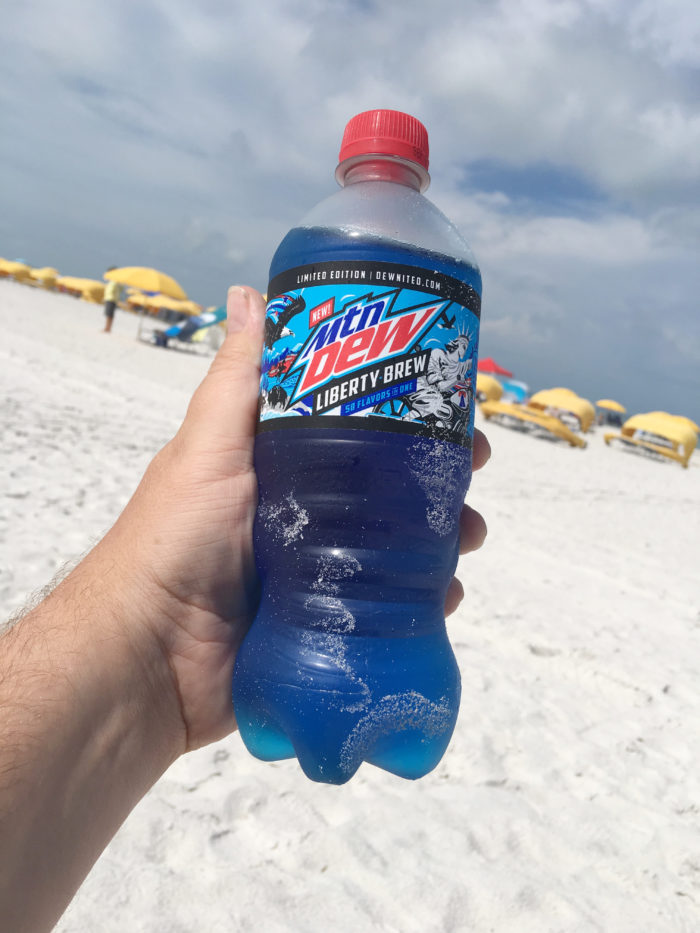 I had tried it a few weeks before I wrote this and it reminded me of a very specific time in my childhood. I used to go to baseball camps when I was a kid and everyday, the snow cone truck would pull up for lunch. I would offer up my dollar and get a pump of every flavor on my snow cone. That is what MTN DEW® Liberty Brew™ tastes like, I couldn't believe it! With 50 flavors in one, it's a great new addition to the DEW® family!
When DEW® is on hand, it means good times are going to be had by all, and DEW® aims to fuel that opportunity every single day with intense flavor and creativity.
Check Out The Sweepstakes Rules Below!!
*No Purchase Necessary. The Dew® Marks the Spot Sweepstakes begins on June 20, 2019 at 12:00:00 AM ET and ends on August 8, 2019 at 11:59:59 PM ET. Legal residents of the 50 US/DC only, 18+. Void where prohibited. By participating, you agree to the Official Rules at http://bit.ly/DewMarksTheSpotSweepstakesRules
**Get $100 in the form of a prepaid gift card. Promotion open to legal U.S. residents, 18 years or older. Save cap and label (residents of the States of CA, CT, HI, IA, ME, MA, MI, NY, OR and VT, do not remove the label from the bottle). Participation is subject to complete program terms found at www.DEWNITED.COM. Enter the code under the cap at dewnited.com and take a "live" photo of your corresponding State label. User must allow access to their desktop or mobile camera in order to complete the process. Max of 5 redemptions per person during promo period. Max of 20 label uploads per person per day. Promotion ends on 8/10/2019. Buy all fifty (50) DEWnited individually-designed State bottles (one for each state) in either MTN DEW® or DIET MTN DEW® in the following package sizes: 20 oz, 16.9 oz, and 16.0 oz ("Labels"). 12 oz cans are not participating in the DEWnited program.