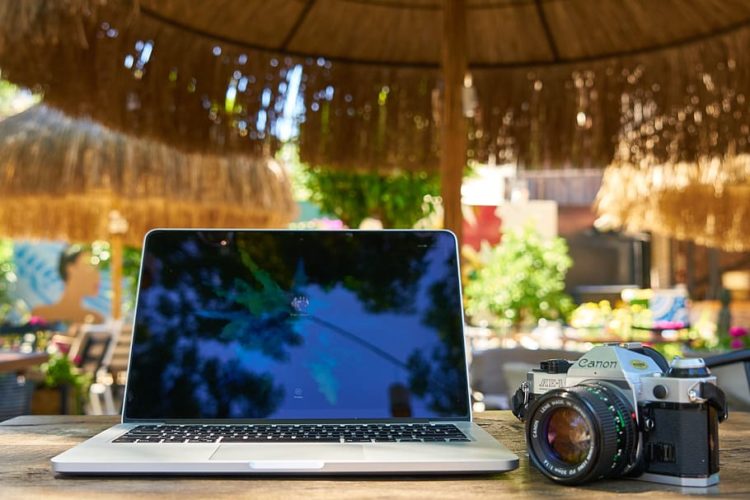 In the last several years, we've been seeing more people moving abroad and taking long trips. Naturally some of that has been on hold of late given the events of 2020 — but by and large, travelers seem more willing to explore the world than ever before.
This is in part because the world is in some sense shrinking. International travel has never been faster, and businesses have never had more reach, meaning that many people are less hesitant about making trips overseas, or taking jobs that require them to spend months at a time away from home. Additionally, the continued expansion of the internet economy has enabled more people to simply pack up their things and set out as travelers with the intention to work and/or study remotely. Forbes referred to this as digital nomadism "going mainstream," and that may be the best way to put it; as their article reported, some 27% of U.S. workers are at least open to the idea of a digital nomad lifestyle.
Setting out on this kind of journey — whether permanently or for only six months — can be incredibly exciting. But it can also be somewhat isolating, given that you'll be separating yourself from friends and family back home. For that reason, it's a good idea for anyone considering long periods abroad to do some real thinking about how to connect while away. And we have a handful of helpful tips in that regard.
Learn to Run a Website
This isn't absolutely necessary, but given the relative ease of running a simple website today, it's a great way to document your travels and give family and friends a way to check in on you. If you haven't ever tried anything like this, Medium has a guide to some of the basic skills you'll need (like color principles, visual design, a bit of basic coding, etc.) that can serve as a good start to learning. Then again, there are also several platforms today (like Wix, Squarespace, and Weebly) that make it easy to design a site from scratch with little to no experience. If you take a little bit of time to figure out design, however you may prefer to do it, you'll be able to maintain a site with photos of your experiences, blog posts about what you're up to, and whatever else you might want to share.
Choose Tools for Photo Editing
Once upon a time, we might have recommended you pick out a nice, compact digital camera for your time abroad. And rest assured, if you're interested in top-notch photography, this is still something to look into. Nowadays though, many travelers tend to be equipped with smartphones that have fairly strong cameras built in. The trick is finding a few tools for photo editing that can help you turn basic smartphone photos into beautiful visual documentation of your trip. It doesn't take a lot of effort to master some of the apps and computer programs out there, and once you've done so you'll be all set up to share incredible photos with the people back home.
Choose Tools for Video Recording
A few years back, we wrote about the iRig Recorder 3 Audio/Video Recording App, and in doing so conveyed the importance of a strong recording app for frequent travelers. Of course, some of you may be more inclined to shoot a lot of video than others, but as with photos this kind of activity is best if you're able to record and edit in a way that results in professional quality. The iRig Recorder 3 was a good choice at the time because of its professional effects and compatibility with audio apps and file sharing services. But it's worth your time to explore a few options and find a video recorder and editor that appeals to you if you plan on taking a lot of videos during your time abroad.
Have File Sharing in Place
We just mentioned that a video recording app can be valuable in part because of its compatibility with file-sharing services. But today, you can also set up a file-sharing option that will allow you to send most anything you like, from any of your devices, with the utmost simplicity. Box explains how this can work, essentially conveying that a file (video, audio, text, or otherwise) can be dragged and dropped into a program in which it instantly becomes a shareable link. With this kind of service, you can make the process of sending your images, videos, and messages back home to family and friends a great deal simpler.
Figure Out Your Chat Options
Last but not least, you'll also want to figure out what chat options you have ahead of time. Sharing documents, photos, and videos is a great way to stay connected, as is updating a website while you travel. But nothing quite replaces a live chat with the people closest to you. In the past, you might have had to duck into an internet café or pay expensive roaming charges in order to make this happen. Now, however, there are plenty of international chat tools that make it pretty easy. Inc. has a handy rundown of some of the top choices, including WhatsApp, Viber, and LINE, among others. Any of them can give you a tool with which you can easily connect with people back home in real time if and when you want to.
Altogether, these tools and skills are fairly easy to set yourself up with, making it easy to stay in touch with friends and family while you travel. Granted, some of the point is to get away on your own for a little while. But maintaining some connection is easier now than it's ever been, and can certainly make it easier to set out on your own.