I remember the first time that I saw Animal House. I was thirteen-years-old and at that point in my young life it was the funniest movie I had ever seen (It's still in my Top 10 favorite movies of all time!). Every generation deserves a movie like that! If you're under 25 (or if you want to be!), you know the Website TotalFratMove.com. Now, one of the most popular Websites for college students is moving from the phone and computer screens to the big screen, with Total Frat Movie.
Total Frat Movie is unapologetically raunchy. Don't watch this film with your parents or your kids! It begins with a stoked Charlie Martin (Justin Deeley) as he is initiated as the newest member of Alpha Chi Gamma. The fun is quickly terminated when the Kappas, their frat rival, secretly sabotage their celebratory fireworks and burn the Alpha house to the ground. Dean Kravitz (Tom Green) disciplines them by revoking their chapter, and just like that, Charlie's dream of following in his late father's footsteps, one of Alpha's most legendary members, goes up in smoke. Three years later, Charlie discovers a loophole in the college's Greek Life guidelines, so the Dean agrees to reinstate the Alphas under one condition: get 15 members by the end of rush week. One problem… rush week starts in 24 hours.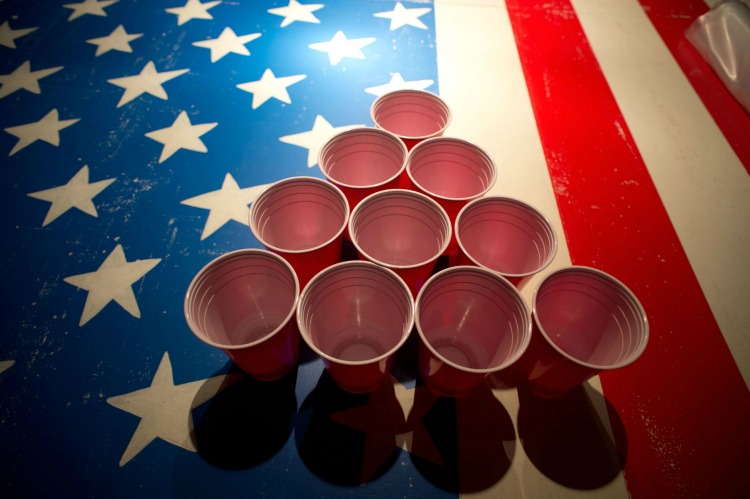 It's the current generation's Animal House, and the back story is as fun as the film itself.
Four years ago, Executive Producer Robert Sanitsky received a call from his then 19-year-old daughter, from her sorority house at the University of Texas. Sanitsky recalls, "She said, "Dad, there's this new website. I don't know where it came from, but in the last three weeks it's all anybody's talking about." She said, "Dad, I think it would make a great film or TV show."
A few weeks later Sanitsky and co-executive producer Brian Ross were on their way to Austin to meet the owners of the Website, fraternity brothers Madison Wickham and Ryan Young, to discuss bringing the site to the movies, television and more. Three years later, when TotalFratMove.com had  reached 12 million unique monthly views and was listed in the 10 most watched websites for college students, just behind Google, ESPN and Nintendo, It was finally time to make a movie.
This is a Red Band Trailer and shouldn't be viewed at work or around the kids… Enjoy!
You can purchase Total Frat Movie on iTunes or on Amazon.
This is a sponsored blog; while the views expressed here were genuinely mine, consideration was paid to me by Gravitas to review this product.