This post is sponsored by Amwell. All opinions are my own.
The world we live in moves pretty fast. New technology and ideas are entering society at a rapid pace. It's very rare that something comes along that causes me to shake my head and say, "Wow!"… Amwell Is One Of Those Things.
See The Doctor From Home
Amwell is the nation's largest telehealth company, connecting users with board-certified, licensed doctors, dieticians and psychologists for immediate and live, online visits—day or night, on either mobile or desktop.
Some general conditions doctors diagnose include minor illnesses and injuries, general health and wellness concerns, prescription refills, and chronic condition management. Amwell employs primary care, specialist physicians, licensed behavioral therapists and registered dietitians to cover a variety of health and wellness needs.
Amwell doctors are available 24 hours a day, seven days a week, and are dedicated to keeping you healthy – all from the comfort of your home.
Just Download the App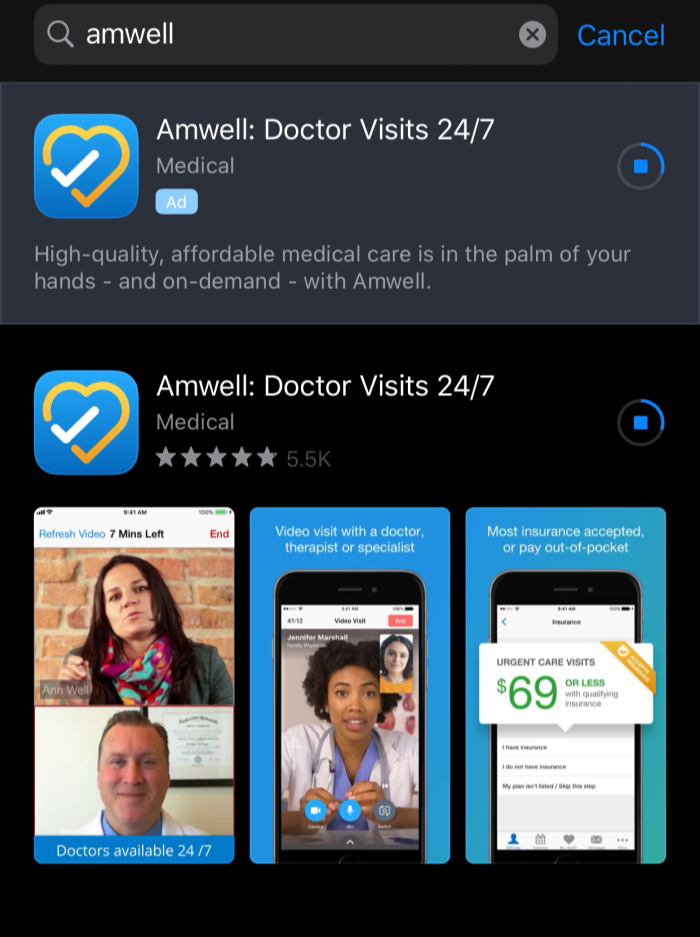 Sign Up for the Service and Answer a Few Questions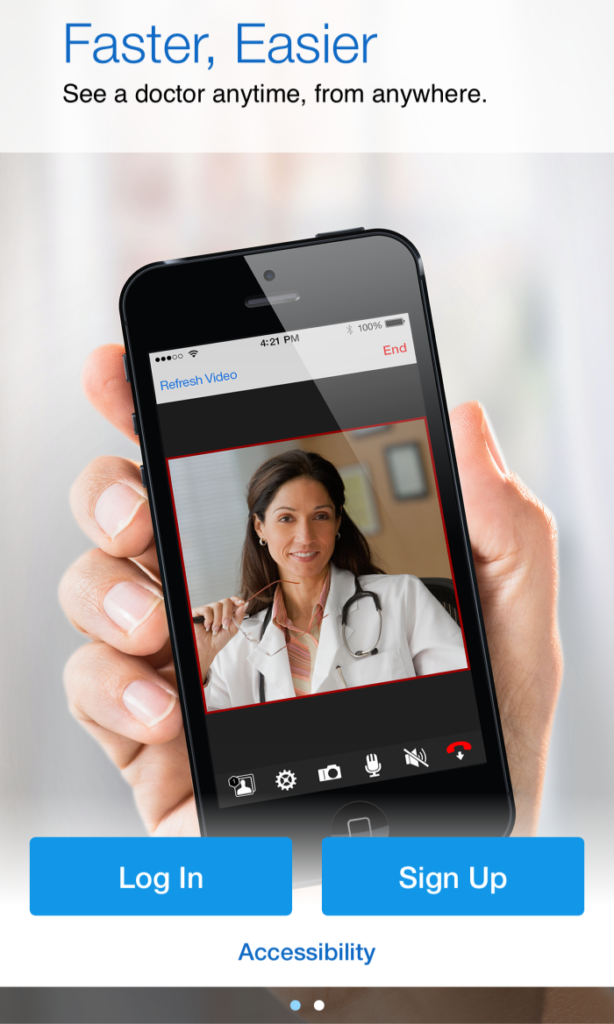 Choose the Urgent Care Option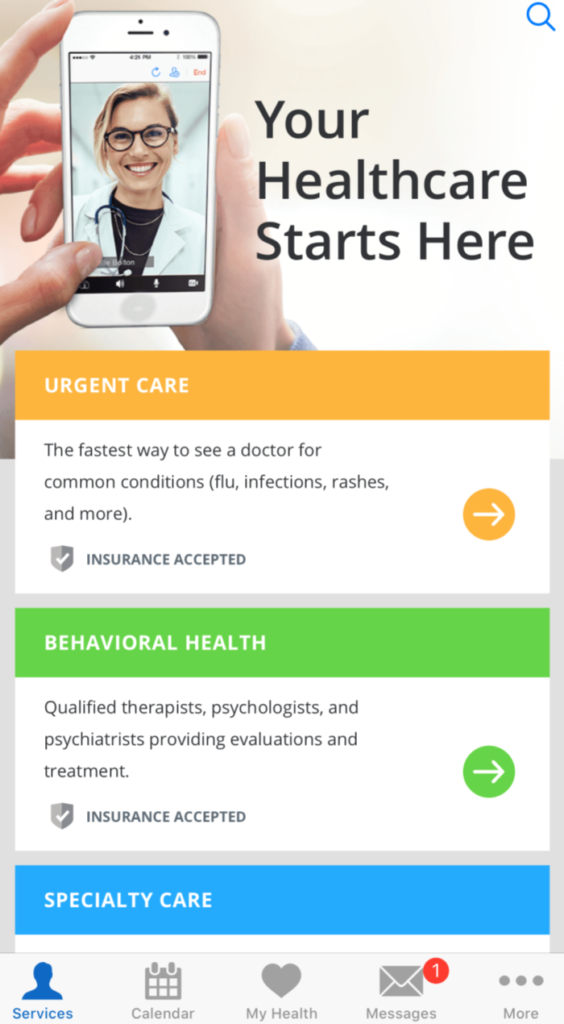 Choose Which Type of Urgent Care is Right For You
Then Choose One of the Doctors That Are Available
I've been traveling a lot lately and I ended up back home with a bad cough and some sinus problems. I decided to use Amwell instead of going to an Urgent Care facility and it was a great experience. It took about five minutes to sign up for the service. The last time I was at an Urgent Care clinic it took over a half an hour just to fill out all the paperwork!
The Urgent Care covers many of these ailments:
Flu
Sinusitus
Cold
Pink Eye
Allergies
Fever
Stomach Virus
Once you sign up, you select your service. I chose medical.
I was then brought to a page with physicians who were available to see me.
The code Amwell50 will get you an Urgent Care visit for 50% off
That's 50% off of a $69 dollar Urgent Care visit!
My doctor, Dr.Gregory, came on in a two-way video chat within a minute. He asked me some follow up questions about my symptoms and then started with his diagnosis. I had acute sinusitis and congestion. The doctor sent two prescriptions to my pharmacy of choice and then emailed me some notes about how to keep my sinuses clear and healthy. The entire process from beginning to end took less than fifteen minutes, and I didn't have to leave my house!
Try Amwell Urgent Care For 50% Off!
Amwell is such an amazing service that I think you should try it for yourself. We're now at the beginning of cold and flu season, so the timing is perfect to give it a try. And just for being a Rick On The Rocks reader, I'm offering all visitors a 50% off visit to Amwell. All you have to do is enter the coupon code Amwell50 –> Right here!
When Are You Going To Try Amwell?