This post is sponsored by Michelob Ultra but the content and opinions expressed here are my own.
Legendary Dads. We're among you, hiding in plain sight. Doing our legendary stuff all the time. Quietly being super awesome super men when no one is looking. Doing all the things that will one day make the legendary legends told by our children to our grandchildren legendary. Yes, Legendary Dads walk among you, reader. We are THE dads. The hardest working dads. Is your dad one?
We Are The Dads
The Hardest Working Dads. We are the ones who stand in the gap. The ones who take their places on the front lines of marriage and parentdom and prevent total implosion of life as our family knows it every day. We are the spider killers. The mousetrap checkers. The grill masters. We do battle with rodents, bugs, and electronics when it seems that surely all must be lost. And. We. Win. Yes, we Legendary Dads have achieved legendary status for many reasons, and those reasons are legendary.
We've earned a break and Father's Day is the perfect time to tell the dads in your life, "We love you, kick your feet up and take a load off!"
My family knows me well enough, every year I get an ice cold 12-pack of Michelob ULTRA!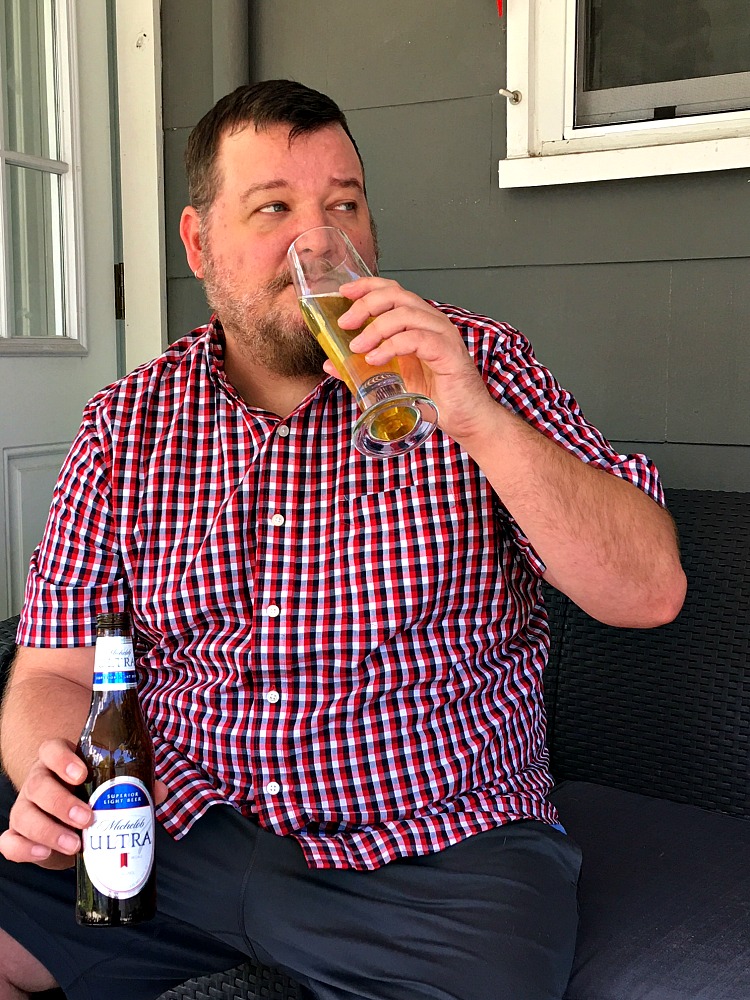 It's a great beer for just relaxing and letting your legendary dadliness shine! Michelob ULTRA is perfect for every Father's Day situation. I'm actually packing for a cruise this Father's Day and I will have a Michelob ULTRA next to me as I roll my t-shirts and stash my sandals.
Happy Father's Day to all the guys who are examples of what a good dad is!