This post is sponsored. All opinions of the Whirlpool Sunset Bronze Gas Convection Range are my own.
I'm the guy that loves spending time in his kitchen. It's my place of solace and creativity. These days it's almost impossible to keep up with all of the appliances on the market. There are so many, it's simply overwhelming. It's best to go with a brand that has a name you can trust and is offering something a little different, like the Whirlpool Sunset Bronze Gas Convection Range.
Whirlpool Sunset Bronze Gas Convection Range
Whirlpool® smart home appliances are purposely designed for the way you and your family live. It has features that let you control it from anywhere, connect you when you need it and wherever you are. Don't go turning it on when no one is home, but pre-heat it when you're in the family room with one touch.
These appliances will keep up with you, so you can keep up with your loved ones. Enjoy the mealtime flexibility and control your appliances from any room in your home. You can manage mealtime with the click of a button to make your holiday cooking easier and entertaining smarter.
If you are using the touchscreen or trying to control your range or microwave from your phone, WiFi and the App are required. Features are subject to change. Details and privacy info are at whirlpool.com/connect. also, appliances must be set to Remote Enable.
Go to your local Best Buy or visit BestBuy.com and save up to $400 on select Whirlpool kitchen packages. Valid 9/27 – 10/30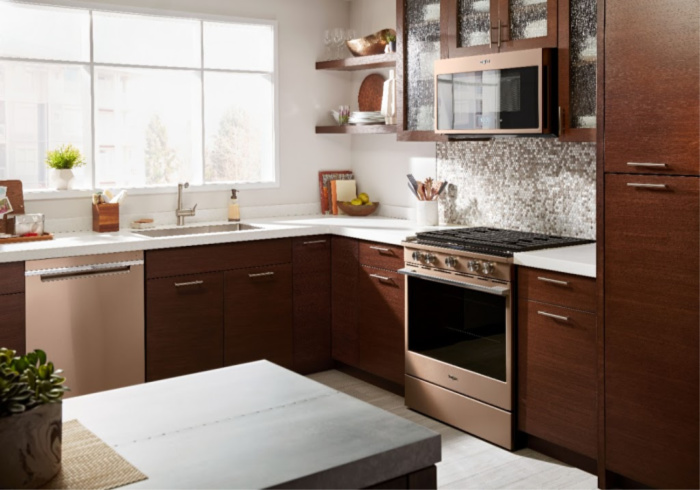 Whirlpool Sunset Bronze Gas Convection Range and connected appliances will help keep mealtime hassle-free on your busiest days.