I have partnered with Life of Dad and Beautyrest Sleeptracker for this campaign, but my opinions and love of a good night's sleep are my own.
I never really required a lot of sleep before I had a family. Three hours and I could get through the day feeling like a champ. I could also fall asleep anywhere. I once slept in my buddy's bathtub and woke up feeling refreshed. Things are a bit different now! I need a solid seven to eight hours of sleep or I wake up in the morning resembling a combination of Gollum from the "Lord of the Rings" and Sloth from "The Goonies".
I sleep to be a better me. I'm up at 6 a.m. Every morning, as soon as my feet hit the floor… I have to be dad/husband/driver/business owner/Mr. Fix-It/writer/son  (my dad lives across the street). The more I read about sleep wellness, the more I realized that I needed to start to take it seriously. I was looking for a sleep tracker that was simple, accurate and wouldn't take forever giving me my results from the previous night.
Work has been crazy and we've been doing a ton of projects around the house. My sleep has been sporadic at best and I felt like I needed to find something that could help me get a handle on it. So, for the last week, I have been using the Beautyrest Sleeptracker monitor.
I thought it was going to be some crazy contraption with flags, a breathing apparatus and maybe a whistle at one end.
It actually came in a small unassuming box that wasn't intimidating at all. I opened it up and realized that the Beautyrest Sleeptracker monitor was exactly what I was looking for. I don't have to wear it on my wrist, around my neck, on my bra strap (I know that's where my wife wears hers… I'm just saying!)  and it's completely non-invasive. You just download the app and then it plugs directly into your wall outlet.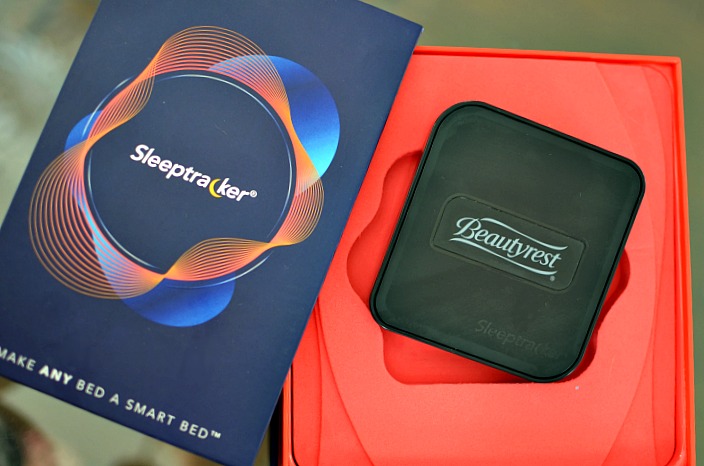 The actual set up time is only about 15 minutes. You can download the app in the Google Play store, the iTunes app store or at www.sleeptracker.com/getapp. Plug in the Beautyrest Sleeptracker monitor and then you will place it between your mattress and box spring. It's best to put the tracker exactly parallel under your pillows. There is a second sensor that can be used for your partner as well. The first night, I was a bit nervous, but I was really wanting a good night's sleep.
I set my sleep cycle alarm for 10pm and had it wake me at 6am. When I awoke, it was a beautiful comforting alarm that sounded like the music that I hear in my yoga class. I woke up easy, smiling and when I sat up, totally relaxed!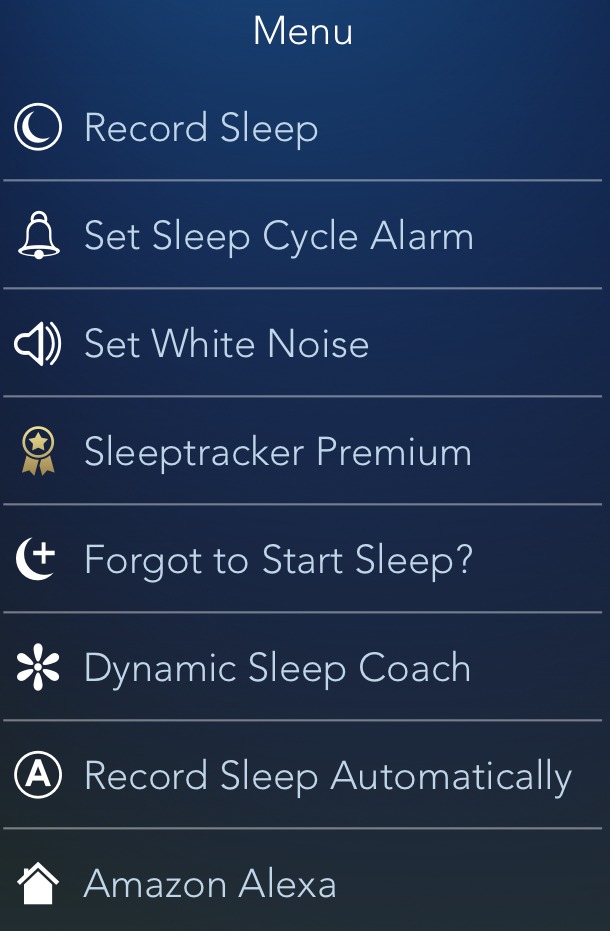 I turned the alarm off and my stats came up immediately. I only reached 70% of my sleep goal that first night. But the important thing was that I wanted to start meeting my goals. The Beautyrest Sleeptracker monitor started giving me tips and encouragement immediately!
I'm looking forward to getting a more restful night sleep and maybe I'll start waking up looking like a combination of Ryan Gosling and Brad Pitt (STOP LAUGHING… It could happen!) thanks to the Beautyrest Sleeptracker monitor.
To Find Out More Info. Follow Them On All Of Their Social Channels.
Beautyrest, Beautyrest Sleeptracker, Facebook, Twitter, Instagram, Pinterest and YouTube