The Nintendo Switch, launched in 2017, has rapidly gained immense popularity as a gaming console. Its hybrid design allows gamers to play their preferred games seamlessly at home or on the move. Moreover, it's undoubtedly the most user-friendly console available, owing to its couch co-op feature.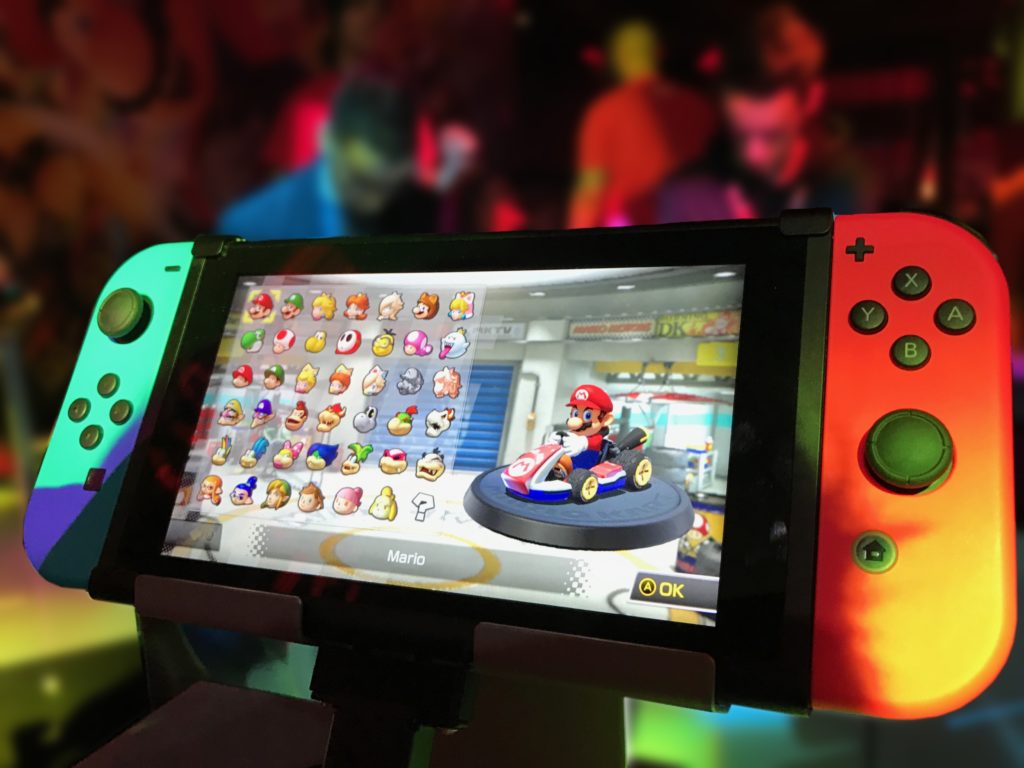 It's a Video Game Console
The Nintendo Switch is a video game console that can be traditionally used at home but is also a portable device. It has many fun games, from classic Nintendo titles to new, innovative third-party releases. If you're a fan of Nintendo games, this is the best Nintendo Switch for sale. The console's flexible design makes it an excellent choice for families. Parents can control what their kids are playing and avoid the disputes that can sometimes occur over who gets to use the TV or the gaming system. Kids can each have a Switch, which is a great way to get them off the computer and play something different. The Switch was a sensation at launch, with a hugely competitive price point. It comes with components, including the console itself, left and right Joy-Con, a Joy-Con grip, two Joy-Con wrist straps, and the dock and USB Type-C charger.
It's a Hybrid Console
Nintendo breaks the mold with its hybrid Switch system. The device uses a tablet with removable Joy-Con controllers that slot into the console so gamers can play at home or on the go. The unique design isn't just for show; it's very functional. For instance, putting the console in sleep mode while playing is like reopening a laptop screen and picking right where you left off. This is an excellent feature because it lets you quickly pick up the console and start playing when you're on the go without restarting the game. The Switch also has a unique set of games exclusive to the system. This includes franchises that are so popular that they've become cultural phenomena, such as the Legend of Zelda series or Mario Kart. These exclusive titles are a big reason many people buy a Nintendo Switch.
It's a Portable Console
The Nintendo Switch has been a massive hit since it launched in 2017. It's a hybrid console that can be played at home on a TV or as a handheld device with removable controllers. It has a great library of games and is one of the best portable gaming consoles available. The Switch is also a great way to kill time on a long plane or train ride. Just grab a game, and you're good to go. It's a fun way to pass the time and keep you from boredom. The Switch also has some cool features that you won't find on other consoles, like being able to update a game while it's running. It's a neat feature that is handy, especially if you're playing an epic game like "The Legend of Zelda: Breath of the Wild." The Nintendo Switch OLED offers an improved display, making these games even more gorgeous. It's the best portable gaming console that you can buy today.
It's a Game Console
The Nintendo Switch is one of the most popular gaming consoles. This is partly due to its unique hybrid design, which makes it versatile enough to play at home or on the go. It also has a wide selection of first-party games and classic titles, making it a good choice for gamers who want to stay current with new releases. Several versions of the Nintendo Switch are available, including the original, the Lite, and the OLED model.
The OLED model has an enhanced display, a longer battery life, and an improved kickstand. It is also available in several different colors and bundles. The Nintendo Switch has several features that set it apart. For example, it allows for multiplayer gaming in the comfort of your living room without requiring a console TV. This is a great feature for families, as it can keep kids entertained without fighting over the TV. It also allows them to join friends online for free, even if they don't have a subscription.
It's a Gaming Console
If you're shopping for a video game console, the Nintendo Switch is one of the best options today. The Switch is a hybrid console that can play handheld and home console games. It also has various fun video games that can keep you busy for hours. If you're looking for a new way to blow off steam or pass the time on a long flight or train ride, the Nintendo Switch is an excellent option. The central part of the Switch docks into a TV to play in traditional home console mode, while the Joy-Con can be detached for gaming on the go. The console is also fully wireless, so it can be used as a portable system without needing an external controller.