The global health crisis has made online schooling the norm for kids around the world. According to the World Economic Forum, at least 1.2 billion children worldwide are affected by the school closures. Unfortunately, this has presented a whole new challenge for parents with no experience with home-schooling their kids. And while we can't help you refresh your algebra or trigonometry skills, we can provide you with some tips to create the most conducive environment for distance learning.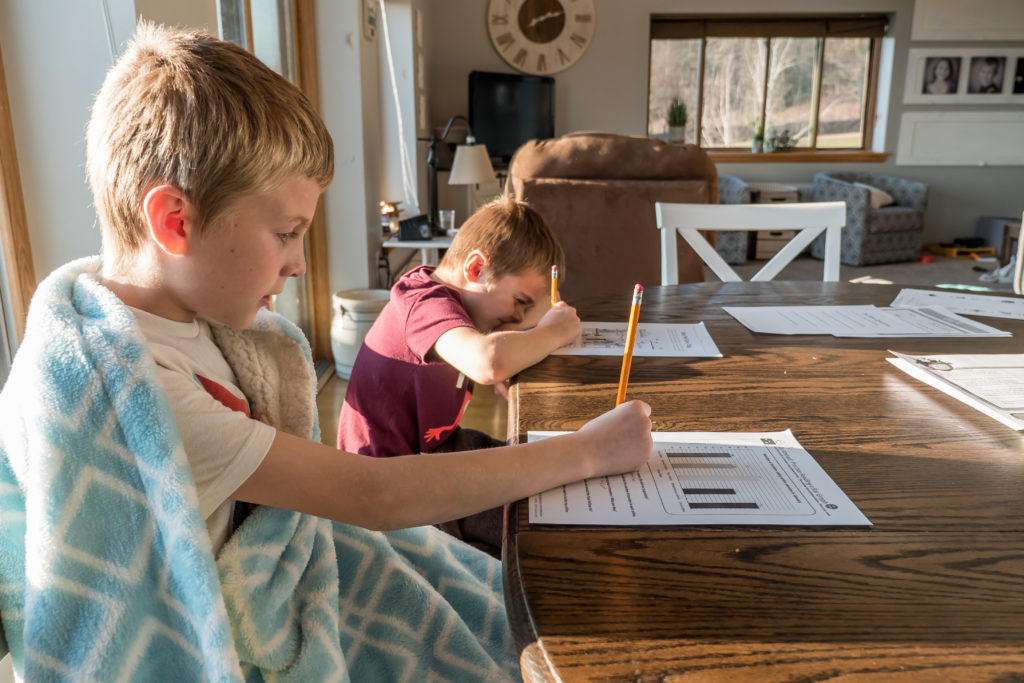 Have a designated area for class time
It may be tempting to set up your kids study area in the most comfortable part of your home, but it won't be the most conducive for learning. A couch can lure your child to sleep, and the playroom contains too many distractions. Having a dedicated learning space can make it easier for them to concentrate on their studies. When choosing a space, be mindful of a few things, such as proper lighting from both the sun and your own light fixtures. The area should also have the space to comfortably fit
storage for your child to keep their reading and learning materials within reach.
Invest in ergonomic furniture
Online classes can literally be a pain in the neck — and the lower back as well. USA Today states that these two are the most common sustained posture injuries from non-ergonomic sitting. Luckily, there are various pieces of ergonomic furniture that will help improve your kid's posture and allow them to survive hours of classes. Ideally, you should have a chair that allows your child to sit at eye level with the computer screen. There are ergonomic desk and chair combinations made specifically for children, such
as the one by Potby. Both are also adjustable and ideal for kids aged 3-10.
Ensure your space is comfortable
Online classes require a lot more concentration, especially with no teacher looking over their shoulders the whole time. And nothing breaks concentration faster than a room that's too hot or cold. A smart thermostat is a worthy investment that will do the legwork of constantly adjusting the temperature, suggest experts on HomeServe Living. This nifty device controls the heating and cooling automatically based on your household's own habits and preferences, keeping your child comfortable no matter what
season. Another way to make your space more comfortable is to offer different seating options. Ergonomic chairs are definitely helpful, but your child needs to get up and change positions sometimes. A beanbag can give them some relief during breaks.
Create a schedule
Having a schedule lets your child know what to expect. But instead of simply telling them what's next on the list, make a visual schedule that you can place in their study area. Of course, a schedule should also include breaks, so they can de-stress. And remember that just because they're learning from home, it doesn't necessarily mean that they have more time to study. Drawing the line between weekdays (for work) and weekends (for play) is also essential to their well-being. A previous article here on Rick on the Rocks shows that a tough week can be relieved by some family time. Even a simple afternoon of binge-watching shows together can help ease the tension.
Eliminate distractions
Distractions can come in many forms. Your child may be too young to resist the temptation of clicking elsewhere during online class or homework time. In this case, you'll have to keep checking on them once in a while to make sure that they're studying. Aside from that, ensure that your child's immediate surroundings are clear of gadgets, toys, or other distractions that they can easily reach out to. Keeping noise to a minimum, especially from the TV, radio, or even conversations within the home, can help
them concentrate better.
Online schooling isn't exactly the idea of fun for many kids. But parents can foster an environment
where children can still learn comfortably.