This post is sponsored by BabbleBoxx.com.
Last Holiday Season, I talked about how hard it was for my wife and daughter to buy gifts for me. I was that dad and it was very frustrating for them. When they asked me what I wanted, my response was "World Peace". But, last year I received something that changed gift giving for me… BabbleBoxx.
A Gift Guide For Guys – Keeping It Cool With BabbleBoxx
I got my first BabbleBoxx last year and I couldn't stop telling people about it. The gifts that are included will have the guys in your life feeling and looking good. This year's box made me feel like a pretty cool dad!
Samuel Hubbard Shoes
I love a good pair of shoes. But it can be difficult to find a pair that is versatile in style. Something that I could wear with jeans or a night out with the wife.
Also, I want comfort! I chose the Samuel Hubbard Founder style and they are incredible. They have a full leather lining, a nice padded tongue and collar. I am also a big fan of the Triple-Density memory foam insole. It's then surrounded in silky smooth leather. Samuel Hubbard shoes make your feet feel like they are getting a foot massage with every step.
Zenni Glasses
I started wearing glasses about 6 years ago and one of the first things I discovered was that they are EXPENSIVE! Also, it's hard to find stylish glasses for me, because I have a gigantic head.
I was super excited about the Zenni glasses because they are not only stylish, but really affordable. I got two new pairs last year. This year I received some great rectangular, metal brow sunglasses. I liked them so much, I think I'm going to get myself some more "Cool Dad" prescription sunglasses.
G-SHOCK Adrenalin Red Series Watch
I was never a watch guy… never wore them. Then a few years ago I realized I had acquired quite a few. I started wearing them every once in a while and then I found I really enjoyed them. Only problem was, I was really hard on them. I broke three watches in a year!
When I opened up my BabbleBoxx and saw the new G-Shock watch, I was SO stoked! The specs on this watch are crazy.
First of all, it looks awesome! But it's also shock resistant, up to 200M water resistant and has a Super LED Light. And if you travel a lot for business like I do, it also has World Time and Daily Alarms that really come in handy if you're changing time zones.
Engraved Bamboo Wine Tool Set & Personalized Wine Bottle from GiftTree
I ran bars and Rock & Roll clubs for over 17 years and one thing every great bartender has to have is a sturdy and balanced wine key (corkscrew). Even though I'm retired from that business, I still like to have a great wine key at the house when I'm opening a bottle of vino.
The people at GiftTree get this and sent me this customized stainless-steel wine key and wine stopper with beautiful bamboo accents.
They also sent me a bottle of their California Red Blend that has notes of cherry and vanilla. Not only is it a good bottle of wine, they let you personalize every bottle. The bottle is sandblasted with your choice of five different popular themes along with your personalized message.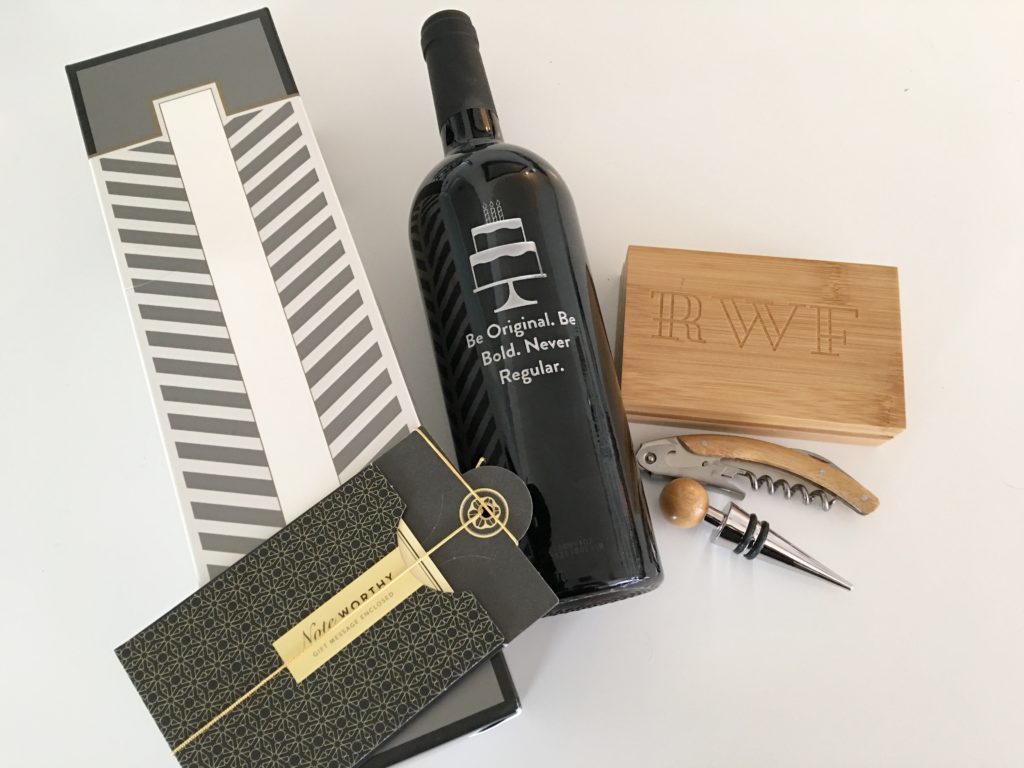 Not only is that a great idea for friends and family, but if you have your own business… what a great way to thank your favorite clients!
Blister Blocker SPORT & Deodorizer from Solemates
I live in South Florida and a lot of the time I'm wearing sandals or flip-flops. My feet can take a bit of a beating. Blister Blocker SPORT can help prevent blisters on your feet. Put it anywhere that you are experiencing friction on your feet (It also works on hands, shoulders and chests). It's completely free of anything artificial and will help your feet perform all of your favorite activities at their highest level.
The Solemates Deodorizer is sprayed in your shoes to keep them smelling baby powder fresh and removes all the funky odors. It's all natural ingredients will leave your feet feeling refreshed. Spray it in once before wearing and once after, it's really perfect for shoes that aren't meant to be worn with socks.
HOW THINGS WORK: The Inner Life of Everyday Machines
This is a book that my daughter will try to take away from me. If you're a tinkerer and likes to see how things work. The Inner Life of Everyday Machines is the book for you!
It's a fun, funny and interesting take on breaking down things around us that might seem intimidating, but are truly much simpler. I felt a little bit smarter after reading it!
BabbleBoxx is also doing a giveaway. Just follow the directions below!
BabbleBoxx will randomly select winners from all program entries and will be responsible for fulfillment of prizes to the winner.