This post is sponsored by Best Buy. I have received compensation, but all opinions and love of Best Buy Total Tech Support are my own.
When my family and I bought our first house a few years ago, we were ecstatic. My wife and I both love tech and we were sure that we really wanted to live in a smart home. It's almost 3 years later and our goal has been accomplished. With great tech, comes great responsibility! It requires constant upkeep, knowledge and maintenance. We needed some help! Recently, we discovered that Best Buy Total Tech Support for your home.
Geek Squad: Total Tech Support For Your Home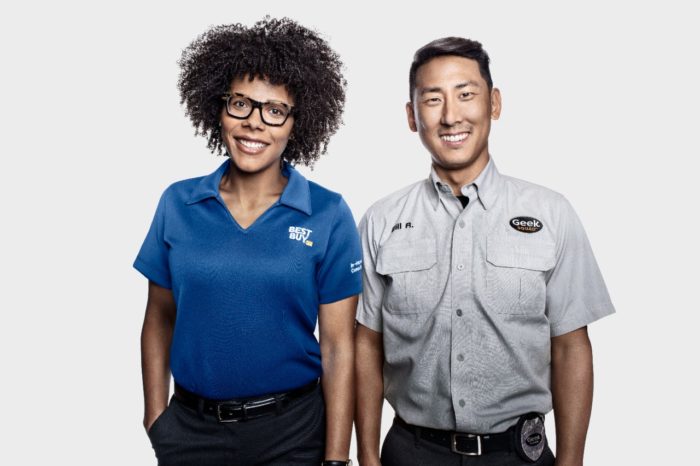 Like most people, I thought the Geek Squad only covered products that I purchased at Best Buy… WRONG!
Here are some great reasons to try Best Buy's Total Tech Support
It's a membership dedicated to supporting all the tech in your home. Drumroll!!!! No matter where or when you bought it!
It has many included services. $49.99 in-home services, 20% savings on repairs, and protection plans such as the Geek Squad Protection and your AppleCare Products.
It comes with 24/7 support. You can connect with in-store, over the phone, or chat/remote online. They give you support when and how you want it.
I'm getting ready to redo my kitchen and new appliances are in my future. I don't want to have to worry about hooking anything up or fumbling with pipes, plugs or wires. All dishwasher, over the range microwaves, gas appliances (dryer & range), and garbage disposal installations are only $49.99 each with Total Tech Support.
Here are some other great aspects of Total Tech Support.
• 24/7 tech support no matter when or where you bought your tech
• Only $49.99 on in-home services
• 20% off Geek Squad Protection & AppleCare Products
• Many included services including virus removal, connected car installation, and data transfer
• 20% off repairs and advanced services
• Internet security software included
Click here to find out more about Best Buy Total Tech Support.