I have partnered and was compensated by Life of Dad, LLC and TuneIn for this promotion.
This is a pretty crazy time of year, not only are my FSU Seminoles making a run at their second National Football Championship, but our basketball team is gearing up for another tough year in the ACC as well. Oh yeah… It's also the home stretch for another crazy and hectic holiday season!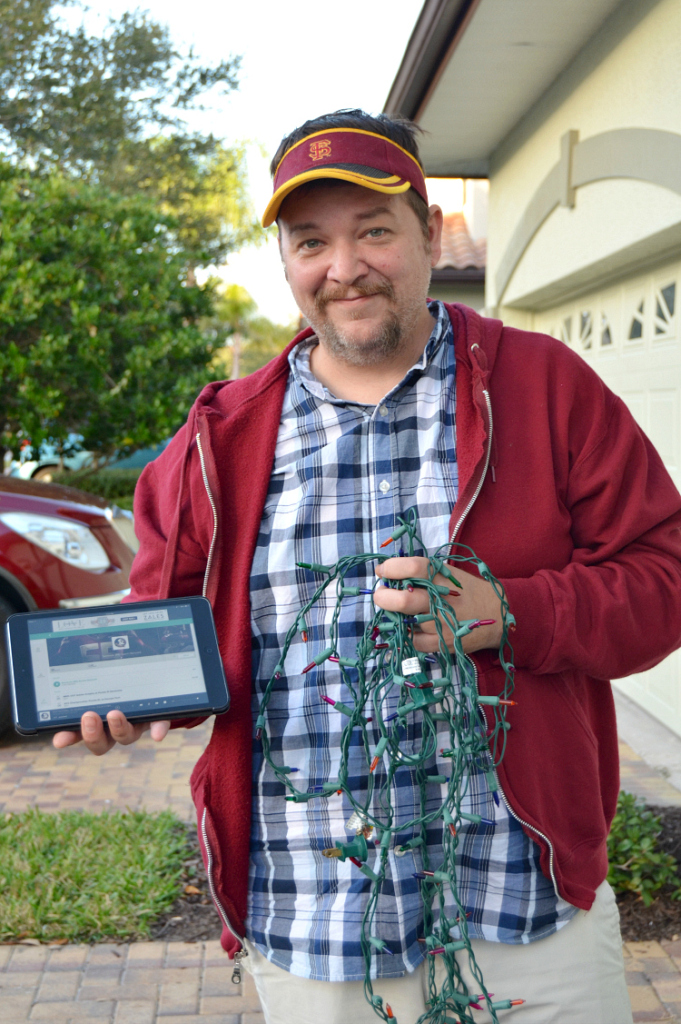 I'm a sports nut from the word go, but it would be almost impossible to try to go see a game with everything I have going on. Back in the day, I was the first guy tailgating and I didn't miss a game. These days I have to really try to budget my time to get the chance to make some burgers and crack a cold one. I really love sitting down in front of my big screen T.V. and watching the Noles with family and friends. Unfortunately, it gets harder and harder to set aside time to keep an eye on my games. As soon as you have kids, you don't get as much time to see sporting events. Mix in the holidays AND kids… fuggedaboutit!
That's why my favorite new app is TuneIn.
If you can't get to the game, TuneIn will bring the game to you. TuneIn is my new radio choice and it's ridiculously easy to use! It lets you listen to local radio from around the country, but it's not limited to just radio. You can also listen to podcasts, sports, and a lot more.
Here's a great example! I promised my wife and daughter that I'd get the Christmas lights up last Saturday and of course, as soon as it flew out of my mouth I regretted saying it. FSU was playing UF that afternoon. As a die-hard Noles fan, you can lose every game during the college football season, but if you beat UF… Everything is all good!!! I quickly tried to explain to the girls that the game was coming on and I was met with sighs and disappointed faces. Sometimes you have to suck it up, being a DAD is a full time job.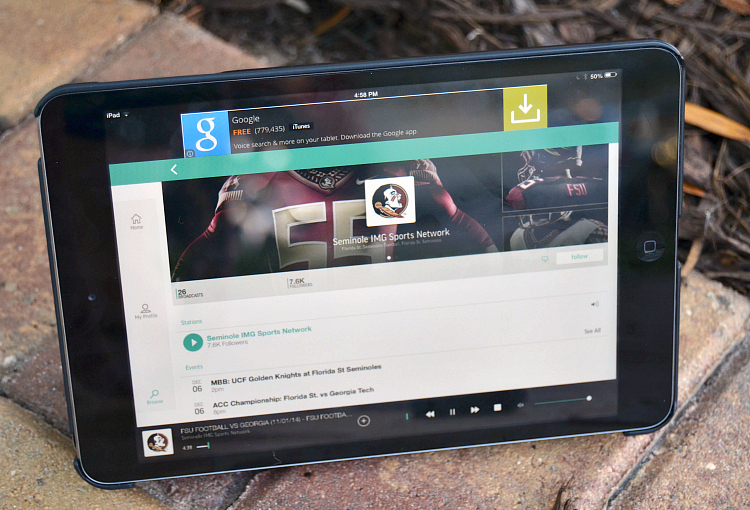 I anxiously grabbed my tablet and proceeded to dial up the game on TuneIn.Let me tell you, it doesn't get any easier than that. It wasn't quite like being at Doak Campbell Stadium, but it was crystal clear and mobile.
I had a great time listening to the game (We Won!) and I tried really hard to make the Christmas lights look good. Did I mention that I am AWFUL at putting those things up?!
Give yourself a great holiday/football/basketball season gift!  TuneIn is FREE and available on both iPhone and Android.
Make sure to follow them on Instagram, Twitter and Facebook.
What teams are you going to be listening to on TuneIn?!