Marvel has released the new poster for Captain America: Winter Soldier, and it looks quite ominous. A tattered and beaten up shield, seems to point to a rather rough road for good old "Cap"–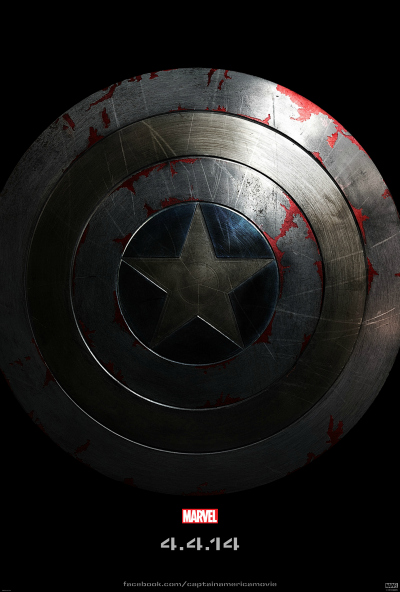 Picking up soon after the end of  Avengers, Captain America/Steve Rogers is still adapting to the modern world and finds himself and Natasha Romanoff/Black Widow battling a dark and powerful covert group in Washington, D.C.
This film also introduces actor Anthony Mackie as Sam Wilson aka "The Falcon". This is Marvel introducing characters into "Phase 2" of their next crop of films.
Captain America: Winter Soldier is slated to hit theaters April 4, 2014. Mark it on your calender, I know I have! In fact, I marked the date with … a big star!