Let me tell you about three things that I really appreciate… Originality, Melissa McCarthy and my Kia. Originality is hard to find these days and that is what I love about watching McCarthy. Whether it's her movies or her HILARIOUS appearances on Saturday Night Live. The woman puts a big smile on my face.
My Kia also puts a big smile on my face. Every morning, I get my daughter up for school, make her a good breakfast, she gets dressed and then we get into our Kia Sportage. I put on some music of her choice (I can sing the entire Hamilton soundtrack from beginning to end)Â and we make the drive to school. This has always been our time together and it's something I truly cherish. As much as I love my Sportage, I might have to trade her in. Kia has a new vehicle that might be their most original yet. The Kia Niro!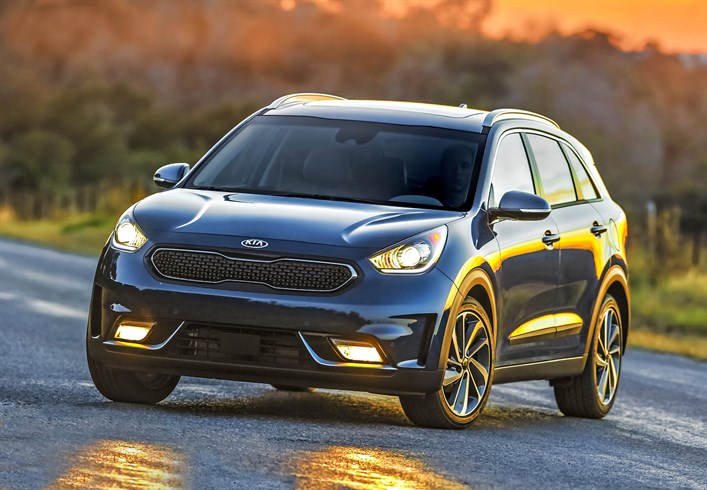 Fresh off receiving a Guinness World Record™ title for the lowest fuel consumption driving across the USA from coast to coast (hybrid car), the all-new 2017 Kia Niro made its television debut this week with two 15-second spots narrated by Melissa McCarthy. The spots are the first broadcast components of a multi-channel marketing campaign that will expand in the coming weeks, including an original 60-second spot set to air during Super Bowl LI and starring McCarthy alongside Kia's newest hybrid.
Kia Motors returns to the Super Bowl for the eighth consecutive year with the 60-second spot. Starring Melissa McCarthy and scheduled to air in the third quarter, the ad traces a heroic and harrowing journey stretching from the polar ice caps to an arid desert, and continues to prove why the Niro is "a smarter kind of crossover" with its no-compromise package of style, utility and fuel economy of up to 50 miles per gallon combined1.
Arriving soon at Kia retailers nationwide, the Niro strikes the perfect balance for me. Originality, user-friendly and it stakes claim to a unique position between the hybrid-electric vehicle and CUV segment.
What Do You Think About The 2017 Kia Niro?
1 Based on EPA estimates. Actual mileage will vary with options, driving conditions, driving habits and your vehicle's condition. Niro EPA estimated MPG city/highway/combined FE 52/49/50, LX 51/46/49, EX 51/46/49, Touring Launch 46/40/43, Touring 46/40/43.