Most of my readers know… I LOVE a good pasta salad. If you were to ask me, "What is one of the best summer dishes to share with friends and family?" My go-to is a yummy, easy pasta salad.
My mom used to make the best pasta salads when I was a kid and I remember how I would keep going in the fridge to see if it was chilled and ready to eat. It's just one of my favorite things!
Pasta Salad is good when you're having lunch by the pool or at a picnic. Take one to your best friends BBQ or just put one in the fridge when you are looking for a healthy, light alternative for lunch. A great pasta salad will transcend your surroundings.
One thing that really sets off a pasta salad is fresh ingredients and right now I am all about the seasonal bell peppers that are Fresh From Florida.
I've lived in South Florida for almost 15 years and one of the many things that I love about it is the fresh produce. The bell peppers are particularly vibrant this year and taste incredible!
I've decided to use them in one of my favorite recipes… Easy Cold Pasta Salad.
Easy Cold Pasta Salad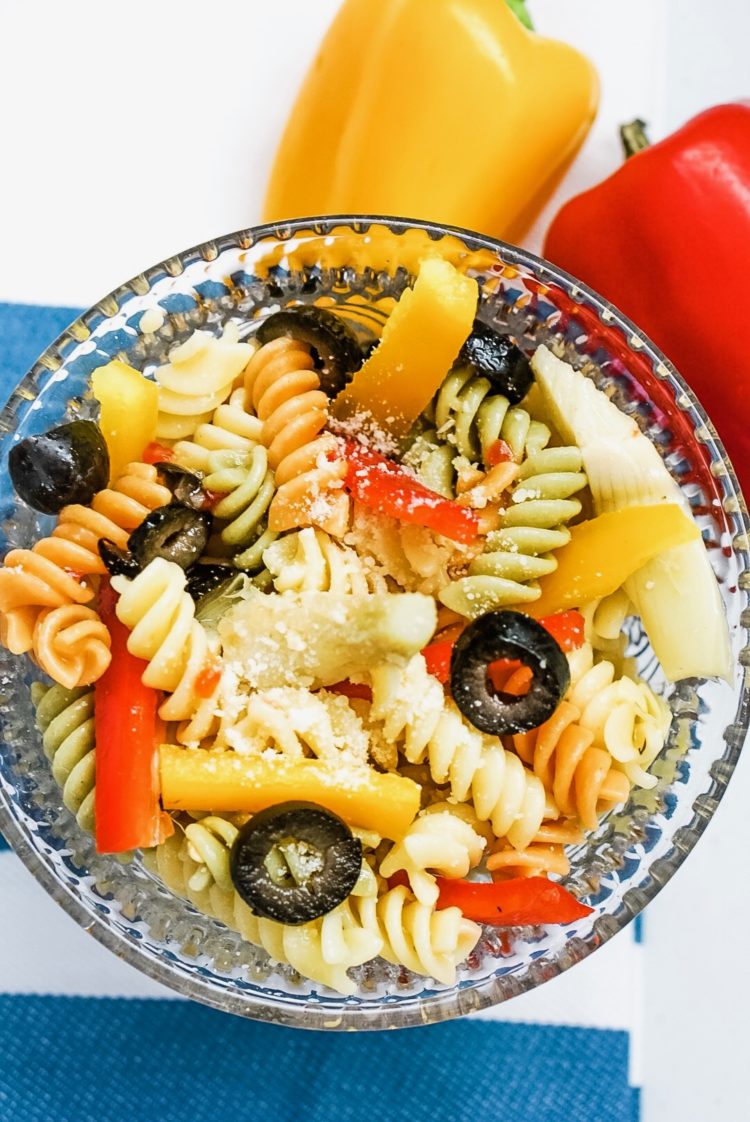 Ingredients:
14.5oz package of Tri-Color Rotini Pasta
2 Fresh From Florida Bell Peppers
1 bottle of Italian Dressing
1 10oz jar of Quartered Artichokes (Drained)
1 8oz container of Grated Parmesan Cheese
1 can of pitted Kalamata olives

Instructions:
Boil pasta for 10 minutes, drain and put into large bowl.
Add Fresh From Florida Bell Peppers, Artichokes and Kalamata olives.
Stir in 3/4 cup of Italian dressing.
1/2 cup of Parmesan cheese
Chill in refrigerator for 2 hours.
Serve!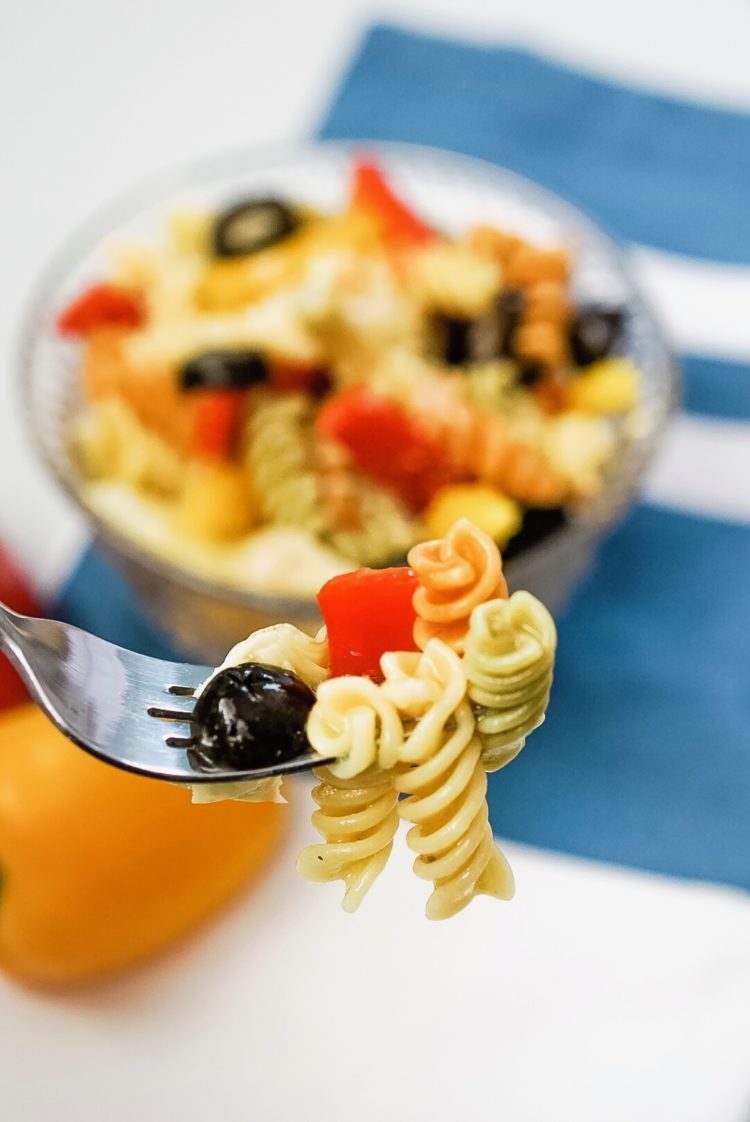 If you like this recipe, click here to check out all of the great pepper recipes from Fresh From Florida.