The architectural landscape has always been a canvas for human creativity, reflecting each era's spirit and society's functional needs. In recent times, the concept of industrial buildings has undergone a fascinating evolution, giving birth to what you know as a modern industrial building. This article delves into the contemporary aesthetics of these structures, exploring how they blend functionality and design to create spaces that are efficient and visually captivating.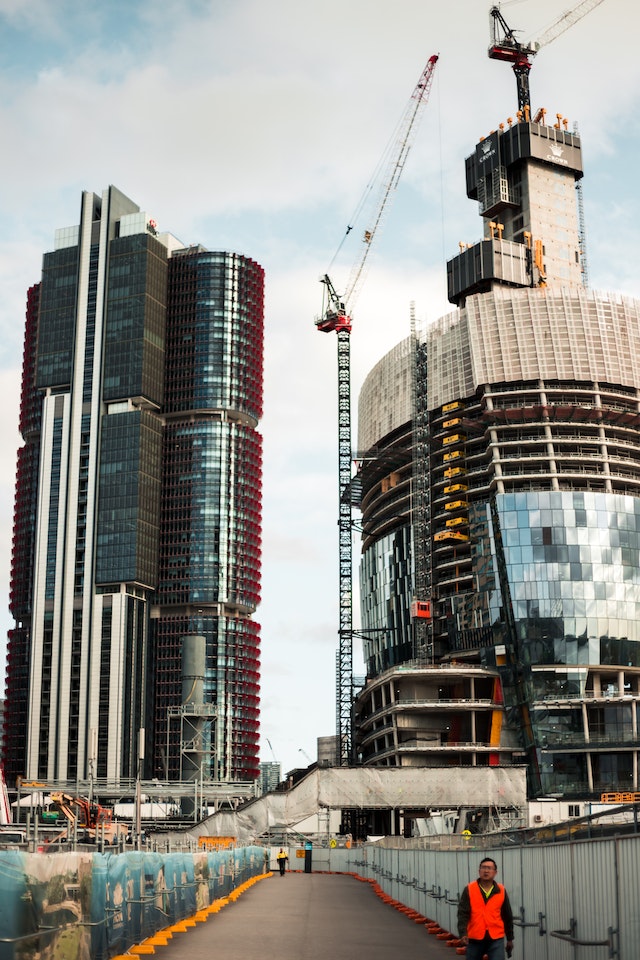 1. The Rise of Modern Industrial Buildings
Industrial buildings have historically been associated with functionality over aesthetics. However, the 21st century has witnessed a paradigm shift in architectural thinking. Modern industrial buildings seamlessly combine practicality with design, creating spaces that are useful and visually striking. This shift has been driven by factors like advancements in construction
technology, changing work dynamics, and a growing emphasis on sustainable practices.
2. Embracing Minimalism and Simplicity
One of the defining characteristics of modern industrial buildings is their embrace of minimalism and simplicity. These structures often feature clean lines, open spaces, and an uncluttered aesthetic. The focus on simplicity also extends to materials, with architects and designers opting for raw and untreated materials that exude an authentic and organic feel.
3. Exposing Structure as an Art form
The structural elements in modern industrial buildings become a prominent design feature. Exposed steel beams, concrete columns, and mechanical systems are not concealed but celebrated. This adds an industrial charm to the space and showcases the honesty of construction – what you see is what you get.
4. Play of Light and Space
Contemporary industrial buildings masterfully manipulate light and space. Large windows, skylights, and strategically placed openings allow natural light to flood interiors. This enhances the visual appeal and contributes to a healthy and productive indoor environment. The interplay of light and shadow adds depth and dimension to the spaces.
5. Harmony with Surroundings
Modern industrial buildings are not isolated monoliths but are designed to harmonize with their surroundings. Architects consider the context of the building – whether it's an urban area or a natural landscape – and incorporate design elements that complement the environment. This approach blurs the boundaries between the building and its setting.
6. Green and Sustainable Practices
Sustainability has become a cornerstone of modern architecture, and industrial buildings are no exception. Modern industrial structures often integrate green design principles, such as energy- efficient systems, renewable materials, and natural ventilation. These features reduce the building's environmental impact and contribute to a healthier indoor environment for occupants.
7. Adaptive Reuse and Flexibility
Modern industrial buildings frequently embrace adaptive reuse – repurposing old industrial spaces for new functions. This trend not only preserves architectural heritage but also celebrates the character of old structures while infusing them with new life. Additionally, flexibility is a key consideration in the design, allowing spaces to evolve and adapt to changing needs over time.
8. Integration of Technology
Technology plays a pivotal role in modern industrial building design. Smart building systems, automation, and integrated technology solutions enhance the efficiency and functionality of the space. Technology seamlessly integrates into the architectural fabric, from energy management to security systems.
9. Human-Centric Design
While functionality remains crucial, modern industrial buildings prioritize the well-being of their occupants. Human-centric design principles are incorporated to create spaces that enhance comfort, productivity, and overall quality of life. Thoughtfully designed workspaces, breakout areas, and amenities contribute to a holistic experience within the building.
10. Cultural and Artistic Expression
Modern industrial buildings often incorporate elements of cultural and artistic expression. Murals, sculptures, and installations add a creative dimension to the space, infusing it with personality and a sense of identity. This integration of art and culture transforms the building into more than just a structure; it becomes a living, evolving entity.
In Conclusion
The evolution of modern industrial building design is a testament to the fusion of functionality and aesthetics. From minimalism and structural honesty to sustainability and human-centric design, these buildings transcend their utilitarian roots to become architectural marvels. The contemporary aesthetics of modern industrial buildings celebrate the marriage of form and function, creating spaces that serve their purpose and inspire and captivate. As technology and design continue to advance, the journey of industrial architecture promises to be exciting, redefining how you perceive and interact with the built environment.
By Dean Samuels