Who knew!!! February 11th is National Get Out Your Guitar Day.
I first started playing the guitar when I was 17 years-old. I had been a drummer, I'll use that term loosely, in a few bands starting at the tender age of 14. I got the songwriter bug and decided I better learn how to play something that I could get a melody out of… so I sat in my room for 2 months and didn't come out until I knew 6 chords.
Those 6 chords took me on a journey that was quite amazing. I eventually started recording my first album when I was 19 and over the years have recorded 8 albums since. I've played on songs with Latin dance artists, ska bands, punk bands, old school R&B, country, rockabilly and everything in between. I've logged thousands of hours in the studio. Written, produced, promoted and sat in on more late night jam sessions than I can remember.
I've seen and done quite a bit with my original 6 chords, but there is one thing that has constantly been my cheap therapy, my secret place that has followed me all of these years.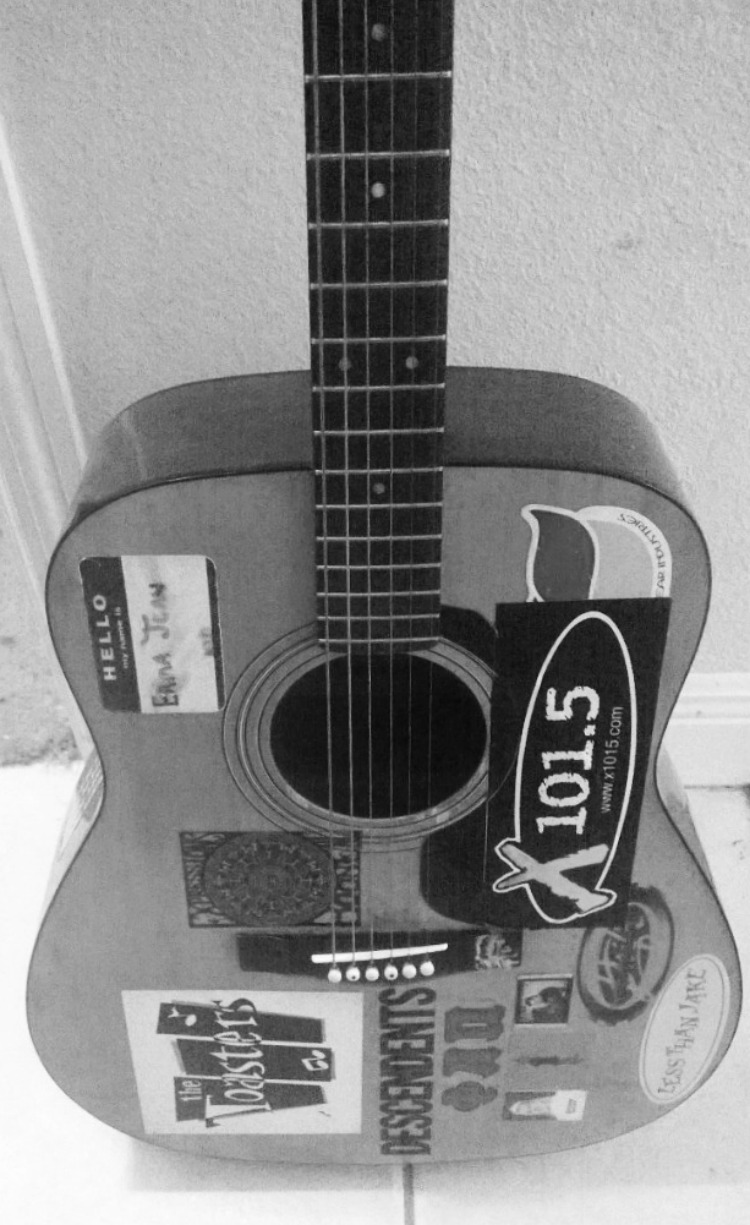 Picking up my Yamaha acoustic (Her name is Erma Jean) and just playing.
Here is a cover of one of my favorite songs of all-time:
I'm also trying to pass on the love of guitar to my 10 year-old daughter. Here is a quick snippet of us playing a song by "The Lumineers".
Playing the guitar is a part of me that goes so deep, it's hard to explain. Today, if you have a dusty guitar sitting in your garage or attic, break it out. Strum a little bit and try to remember why you wanted to play it in the first place. I'm betting you'll discover some memories that might have been long forgotten and maybe playing that old guitar will let you live there, if even for a moment.