This post is sponsored by Tyson Foods, Inc., but the content and opinions are my own.
I love this time of year. Spring has sprang, sprung… It's here and summer is on the way! I love the great weather, the extra couple of hours of daylight, more frequent trips to the beach and longer days by the pool. But, what I REALLY look forward to is… grilling, baseball and BBQ dry rub!!!
Grilling, Baseball and BBQ Dry Rub
When I was a kid, my dad and I would grill and listen to our favorite baseball team on the radio. We lived in Oklahoma, so there was no pro baseball anywhere, so we made due. It was a pretty cool bonding experience. Even though we weren't at the game, it kind of felt like we were. You have to really love baseball to listen to it on the radio! These days, my daughter and I go to games together and every once in a while we like to have a home run derby in the backyard.
Now, I'm a HUGE fan of Dry Rub BBQ and my chicken is famous (Well, to me it is. Let me have my dreams!). This dry rub can go on every meat imaginable and I've even been known to sprinkle it on vegetables. This weekend I grabbed some Tyson® Boneless Skinless Chicken Thighs and made a fresh batch of BBQ Dry Rub.
BBQ Dry Rub Recipe
Ingredients:
1 tablespoon cumin
1 tablespoon paprika
1 tablespoon granulated garlic
1 tablespoon chili powder
2 tablespoons brown sugar
2 tablespoons kosher salt
1 teaspoon cayenne pepper
1 teaspoon black pepper
Directions:
Mix ingredients in a bowl and then apply liberally to both sides of your chicken.
No matter what I'm grilling, I always have a few Ball Park® Hot Dogs ready to go. A grilled dog is one of those foods that I consider absolute perfection. Throw it in a bun, put a little mustard on it… It's a little bit of heaven! When you and your family fire up the grill this summer, swing by your local Walmart to pick up all of your edible grilling essentials!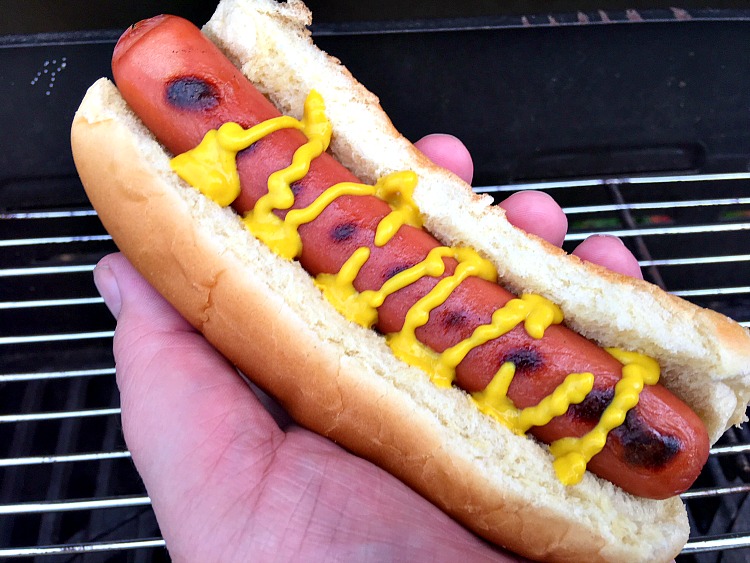 No family cookout is complete without a cool glass of Iced Tea. My wife and daughter are loving the NEW Lipton®Iced Herbal Tea Bags.
Both the Strawberry Watermelon and the Mango are crisp, refreshing and a great alternative to sodas or sugary drinks. They will both be available at your local Walmart soon!