Guy's Pig and Anchor on Carnival Cruise Line
Two of my favorite things in the world are traveling and food. When I get a chance to combine both of them together… It's like a small nuclear explosion of happiness.
I got a chance to sail on the Carnival Magic and these two worlds came together in a tasty, beautiful experience. I took a trip to flavortown at Guy's Pig and Anchor on the Carnival Magic.
Guy's Pig and Anchor
Guy's Pig and Anchor is an open-air lunch spot that is only open on sea days. Make sure you plan accordingly because the line will be long. This amazing joint doesn't cost extra and it is some of the best Bar-B-Que I've had in a LOOOONNNNGGGG time!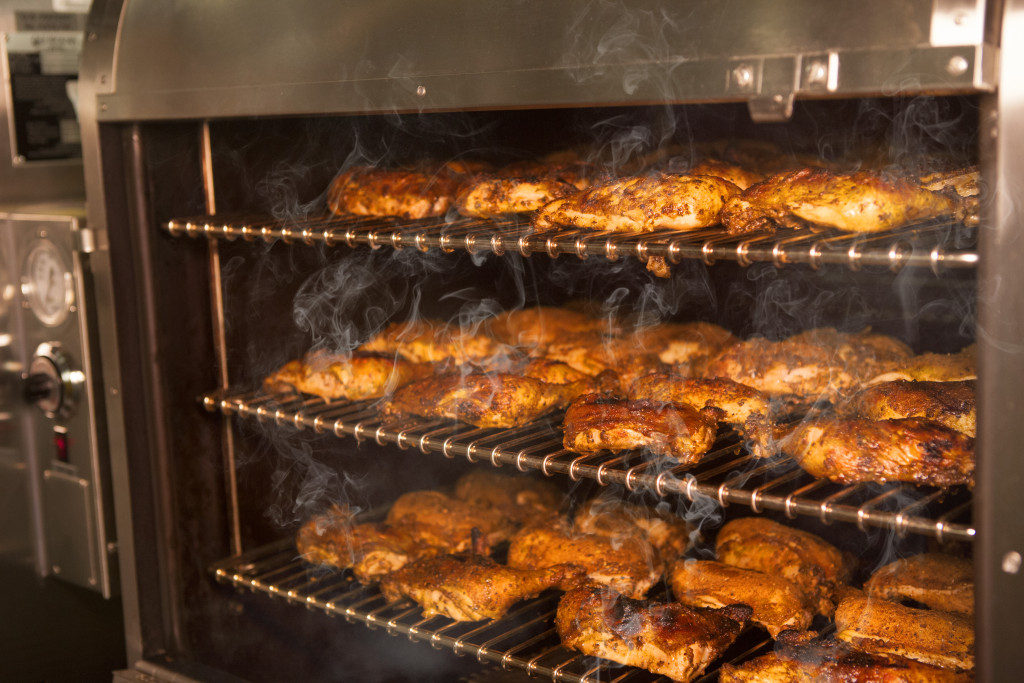 Guy Fieri is a Barbecue Hall of Famer and his recipes are straight up mouthwatering. Here are some of the big time meats that you can choose from. Listen to me when I say this… "TRY THEM ALL!"
Pig and Anchor Meats
Championship Pork Butt
Smoked Round of Beef
Smoked Andouille Sausage
The Famous Blue Ribbon Chicken
Any real Bar-B-Que place is not only judged on the quality of their meats. You better have some mean sides to compliment what you're cookin'. Man oh man are Guy's Pig and Anchor sides fantastic. I'm partial to collard greens and I was not disappointed. Here are Guy's rockin' sides!
Pig and Anchor Side Dishes
Mac Daddy Mac n Cheese
Old Skool Potato Salad
Collard Greens
Scratch-Made Slaw
Molasses Baked Beans
If you want the deluxe visit to flavortown, try some of Fieri's signature BBQ sauces.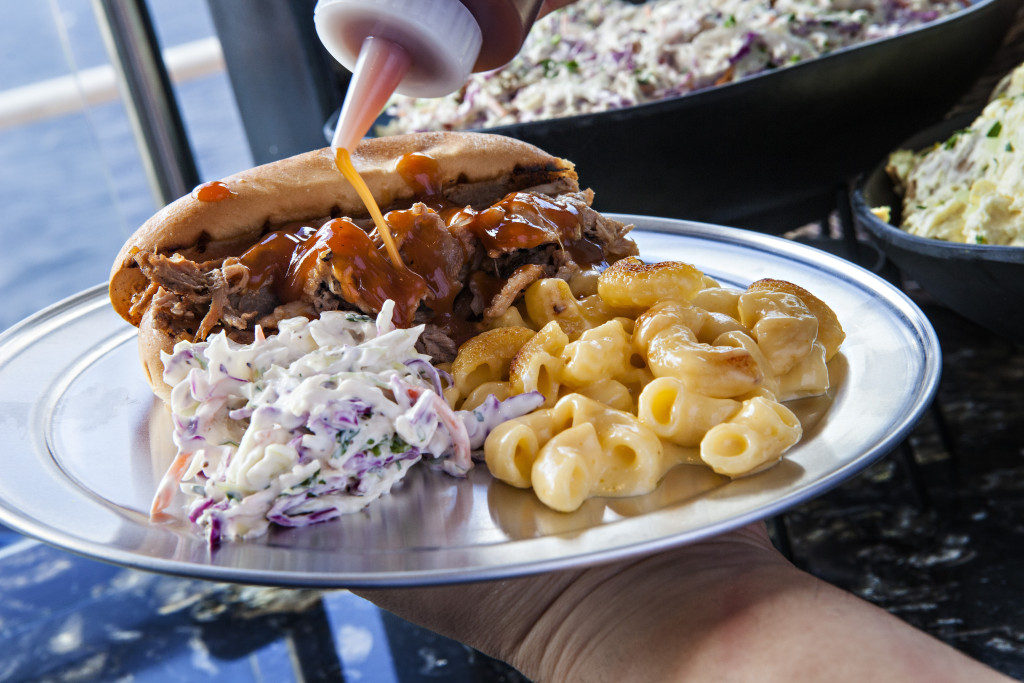 Pig and Anchor BBQ Sauces
The Award-Winning Brown Sugar (sweet and sticky)
Kansas City (smoky and sweet)
Sriracha BBQ (spicy and tangy)
Carolina #6 (tangy with sweet heat)
When I sit down and eat Bar-B-Que, I want to be transported. Really good BBQ reminds me of being on my grandfather's back porch when I was a kid. All the tastes and smells take me to my happy place.
I enjoyed Guy's Pig & Anchor Bar-B-Que Smokehouse so much, I ate there on both sea days and took seconds back to my cabin as a late afternoon snack.
Guy's Pig & Anchor Bar-B-Que Smokehouse is some of the best Bar-B-Que you'll have on land or sea!