I have partnered with Life of Dad and frank body for this promotion. All opinions are my own.
Over the last few weeks, life has gotten a little hectic for me. My beautiful wife has been travelling all over the world, her latest stop was Africa. Yes, that Africa. I only say that because this is a question that I was recently asked. I'm not kidding!!! My daughter has recently become a craft project guru. Right now I have a life size Battle-Axe shaped bass guitar mock up that is in pieces and… Oh Yeah… It's the holidays!
I've been furiously getting lights, trees, theme gnomes and every other type of decoration you can imagine set up for proper holiday enjoyment. It's been a little rough. I actually woke up the other morning and realized there was tinsel stuck to my butt. I'm tired, in constant need of a shower and I haven't been able to spend any quality time with my lady. But, all of that is about to change.
Just call me frank!!!
I recently was introduced to a great product that's going to help me turn things around, frank Body Scrub. Sometimes, even Dad's need to pamper themselves and revitalize. frank has an amazing line of products that will help you get in touch with your younger self. Everything they produce is made locally in Australia from the most natural of ingredients. Here is a quote from their website explaining why they are "all natural".
Because we think you should only put on your body, what you would put in your body. That's why we source the best natural ingredients to make our products. No nasty chemicals, no fillers, no parabens.
You have to love a company that is serious about not only their product, but how it affects you!
I dragged my tired body into the shower looking for some relief and I was blown away. I started off with the frank simple coffee scrub. It was a little freaky at first, because you look dirty as you apply the scrub. But, then it hits you. The aroma wafts through your nostrils, then you feel the essential oils, minerals and special coffee blend set in. It was so amazing, my hair stood up on end!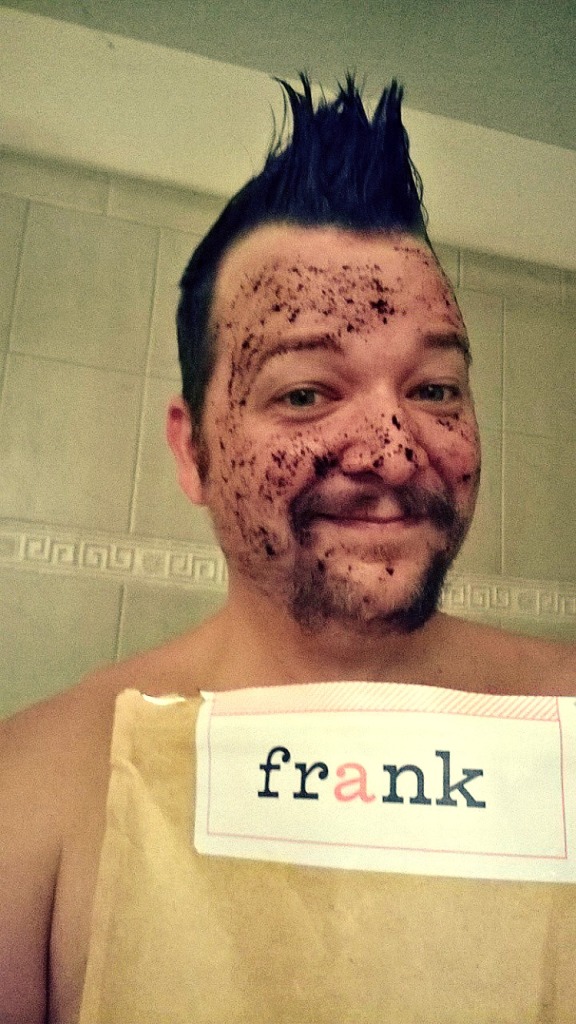 I got out of the shower and felt fantastic! My skin was smooth, I felt clean and in my mind, I looked as sexy as the Hemsworth brothers (Voted the sexiest men in Australia). Don't laugh… I said, in my mind.
My good friend Jeff B. could definitely use some frank. I've been told he has feet like a Hobbit. Shaq once saw his 44F sized feet and said, "Damn Jeff, you got big feet!"
My wife loved the newly fresh me and let's just say, Christmas showed up early at my house!

Ladies, get your man a great gift that will spice up not only the holidays, but everyday for the both of you. Get him some frank Body Scrub!