I have lived in South Florida for over twelve years. There is a reason for that— I HATE cold weather!
A few weeks ago, my family and I were invited to the Ritz-Carlton Lake Tahoe for the Kia Sorento Family Winter Adventure. It was going to be four days of winter fun with all of our friends at Kia. My wife and daughter had never seen snowfall, and we always love hanging out with our Kia friends, so we packed our bags, and decided to swap South Florida for snowfall.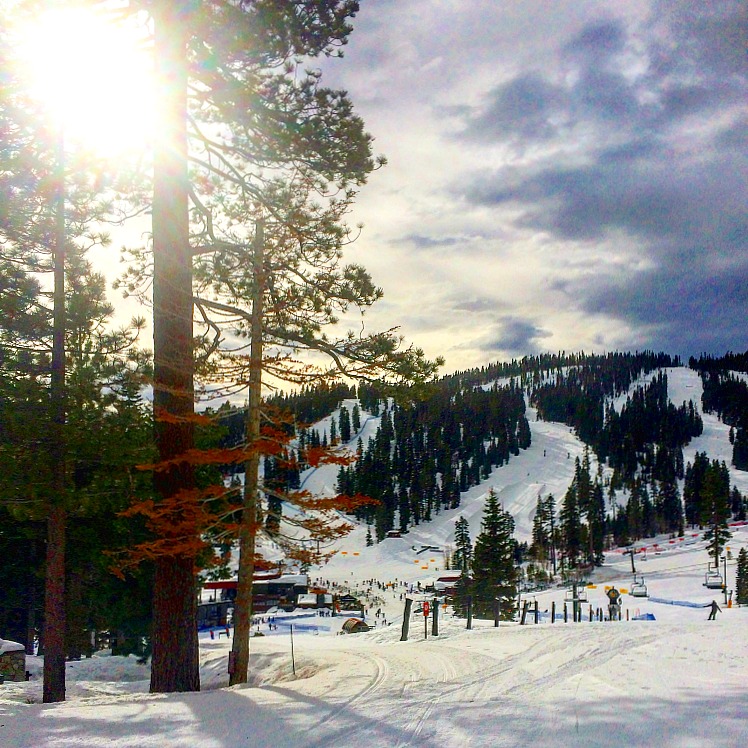 We Decided To Swap South Florida For Snowfall
When I was a kid, my family moved to Tulsa. I saw my first snowfall when I was eleven-years-old. It was so exciting and beautiful. They let us out of school early, and when I got home, I played in the snow until it was almost dark.
The next morning, my dad made me go out and shovel the walkway. That was my job until I was eighteen. It sucked! I started to see the downside of cold weather almost immediately. Rarely was there that perfect day involving winter weather. It was wet, freezing, messy and did I mention the ice storms? I got to spend one Christmas in front of a fireplace for two days because the ice had snapped the power lines and the entire city had no power. YAY cold weather!!!
I wanted my girls to experience their first snowfall. So, I decided to put away my snow-phobia and give all things winter another try.
When we arrived at the Reno Airport, we were given the keys to a 2017 Kia Sorento, and we began our trip up the mountain. I had never driven a Sorento... DAAAAMMMMMNNNN is it nice! It's like "Treat Yo Self" nice (I've been watching a lot of Parks and Rec lately). The heated steering wheel and panoramic sunroof had me excited about doing a little exploring before we got to Tahoe.
Kia Sorento Family Winter Adventure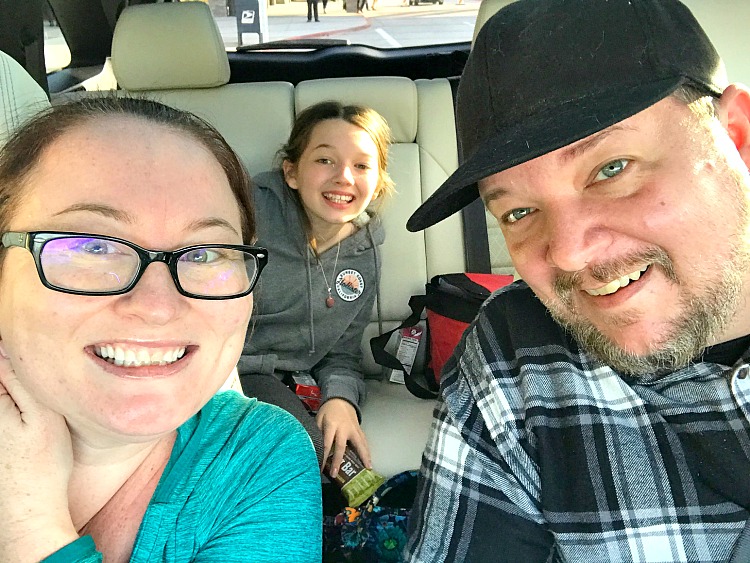 The drive up the mountain didn't disappoint!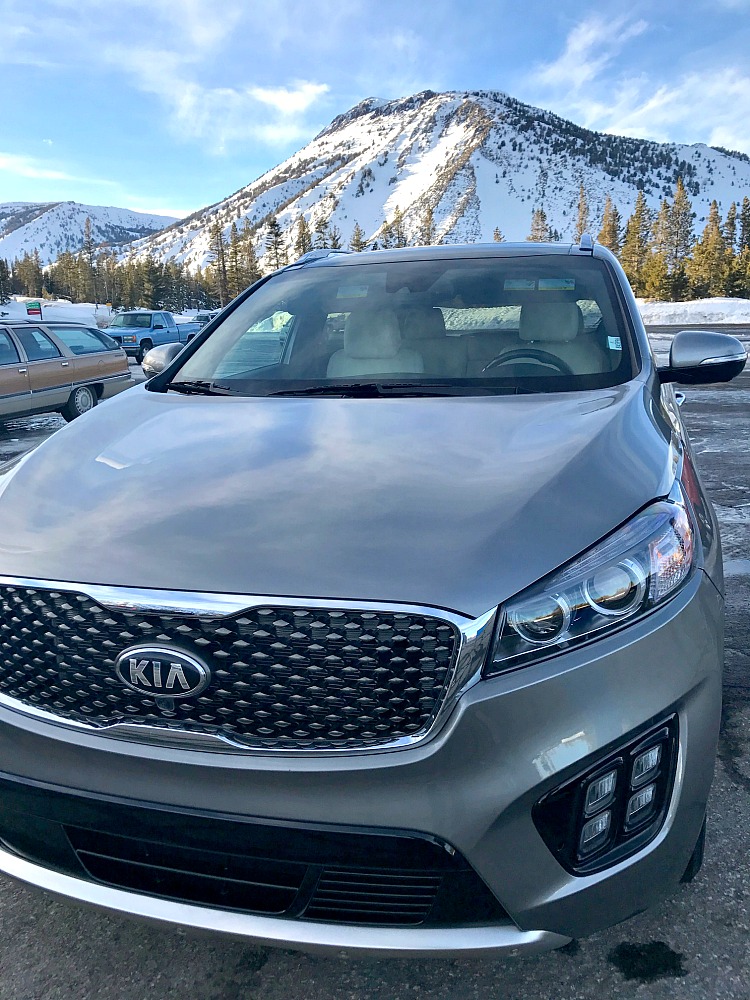 After taking advantage of some family photo opps, we arrived at the Ritz-Carlton Lake Tahoe. It was everything that I had imagined.
I felt like I was driving up to a dream that I had once had. Beautiful, yet not intimidating. Huge, yet it still had a cozy, warm feeling. Also, in my dream, the person who checked us in had a British accent… AND THEY DID!!!!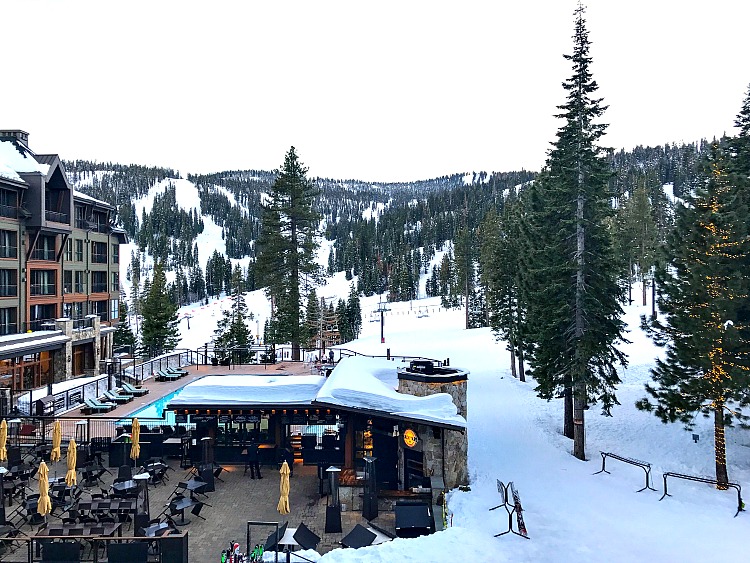 The first morning we all decided to go outside and just play in the snow. I was hoping that no one would ask me to shovel the walkway. My snow-phobia was coming back! Once I got out there and threw a couple of snowballs, I started to have fun. My daughter had even more fun plotting how to hit me with a surprise snowball attack.
Then we started making snowmen, and I was really getting into it.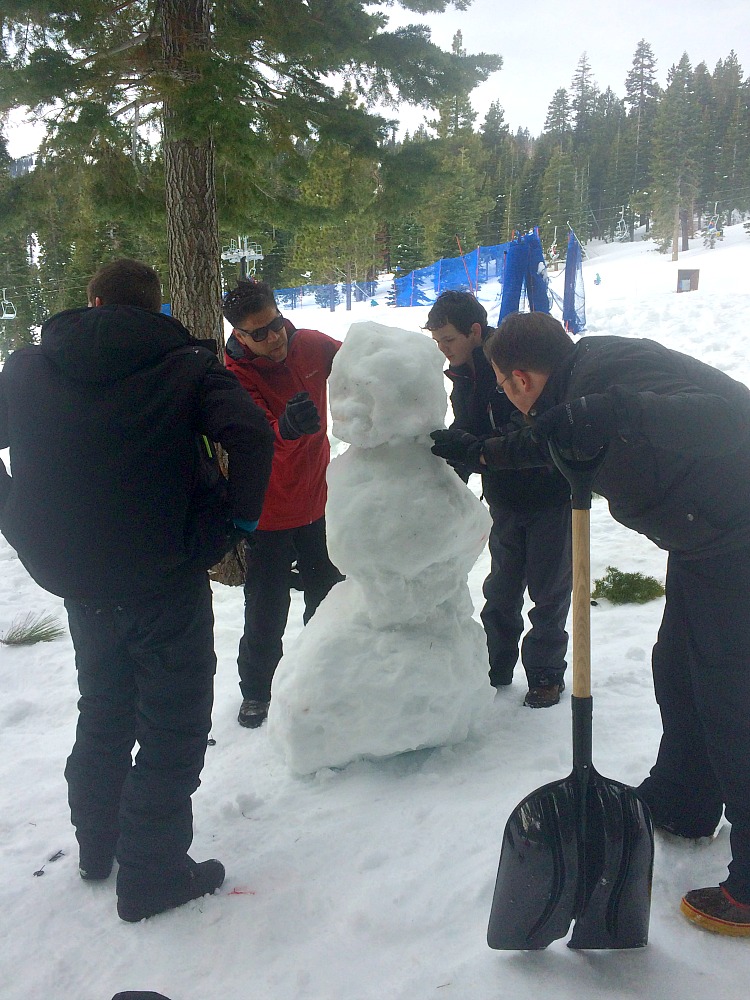 We had an absolute blast!
Then we went and drove snowmobiles up a mountain, and I damn near broke out into the Macarena.
I had snowmobiled before, but the scenery that I experienced was probably one of the most beautiful things that I have ever seen.
My snow-phobia had melted away (I had to go there. Don't judge). I took a lot of cool videos while we were snowmobiling. The snowmobile instructor REALLY didn't like me… he was ready to banish me from the mountain because I wouldn't stop taking photos and video! I tried to give him a hug to make up, but he ran off into the forest. Poor guy probably hasn't come back out.
Here's a video of our first day in the snow.
That first day in Lake Tahoe was just an appetizer. The next couple of days we enjoyed every kind of outdoor winter activity that you could imagine.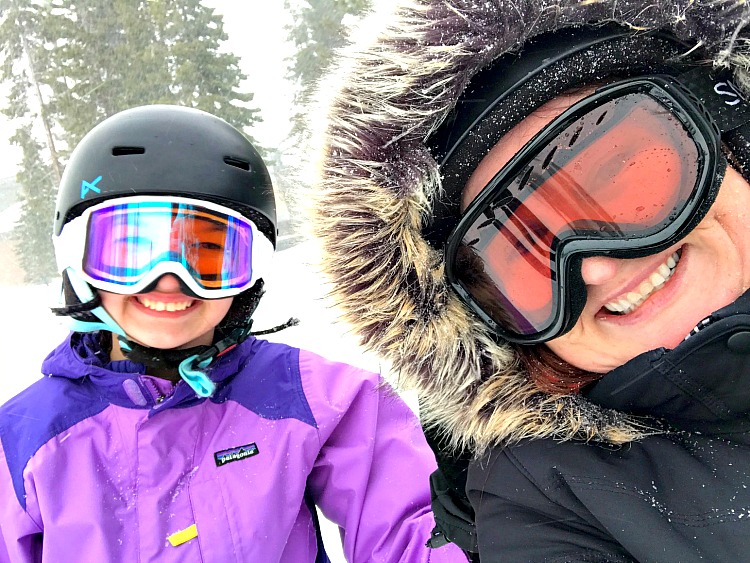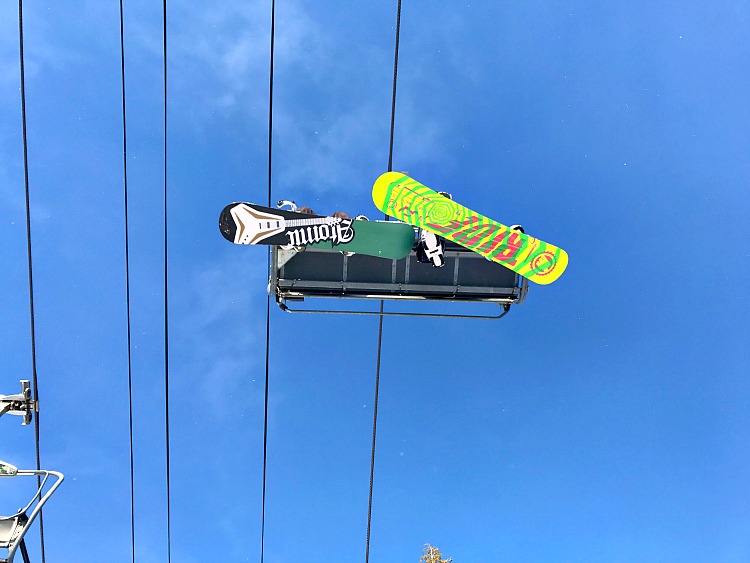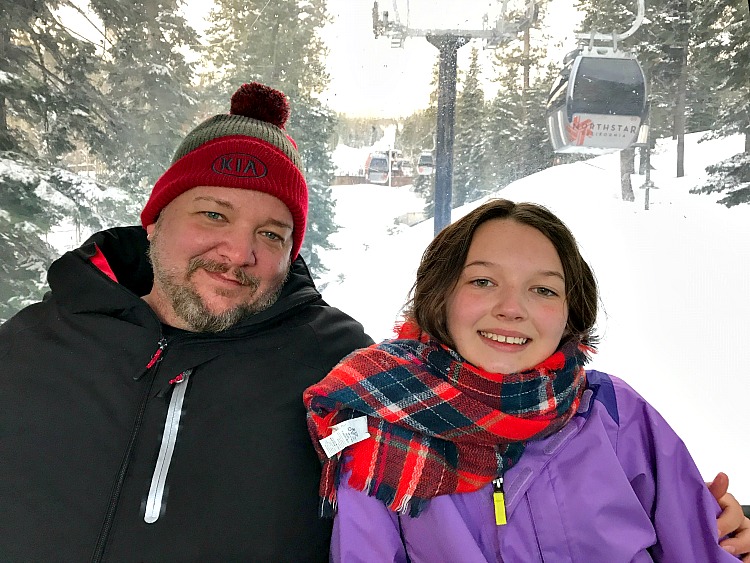 The family and I have been all over the world, and we've seen some pretty amazing stuff.
As we were getting on the plane to come home, my daughter looked a little sad. I asked her what was going on, "I don't want to leave. That was one of the best trips we have ever been on." My wife and I agreed with her 100%. The Kia Sorento Family Winter Adventure was everything we could have hoped for and more.
It was hard for me to go out of my comfort zone. But in the end, it was SO worth it. We experienced many "firsts" and created some new memories. To all my friends laying on the beach right now. Don't be afraid to swap South Florida for snowfall. It's totally worth it!!
Special thanks to Kia for hosting my family on the Kia Sorento Family Winter Adventure. All opinions are my own.