Here I am, almost four weeks into 2016 and I've been taking inventory of some of the things that might make this my favorite year yet! I like to make my resolutions a little late, it allows me to step out of the "New Year's Resolution" tidal wave and focus on realistic goals that might make my life a little better, a little richer and a lot more fun. I think I have come up with a great one this year!
Travel More with My Family
I love to travel and if I get a chance to do it with my family, sign me up. This past November we got an amazing opportunity to visit some of the Christmas Markets in Germany. It was one of the greatest vacations ever and it was a bucket list item that we had a blast crossing off. This year we were thinking about going somewhere really amazing!
We could go eat dumplings in Hong Kong or takoyaki in Japan. How about a trip to Paris and then take a helicopter tour of the city… at night. There's always Fiji or some other exotic island where we could build our own huts and live off the land. I sometimes think it would be great to play "really old building bingo" and go see as many ancient ruins as you could fit into one summer – "All I need now is the Parthenon and Angkor Wat!" Or maybe all we should do is go lay on the beach somewhere and spend some real quality time with each other. Turn off the phones, leave the laptop at home, throw our remaining devices in the ocean and just watch the sunrise. That sounds pretty amazing! Who wouldn't like to file that image away in their brain forever?!
I've got a great way to transport myself to that scene, if only for a few moments. It involves a 12-pack of Mike's Hard Lemonade and a little creative thinking.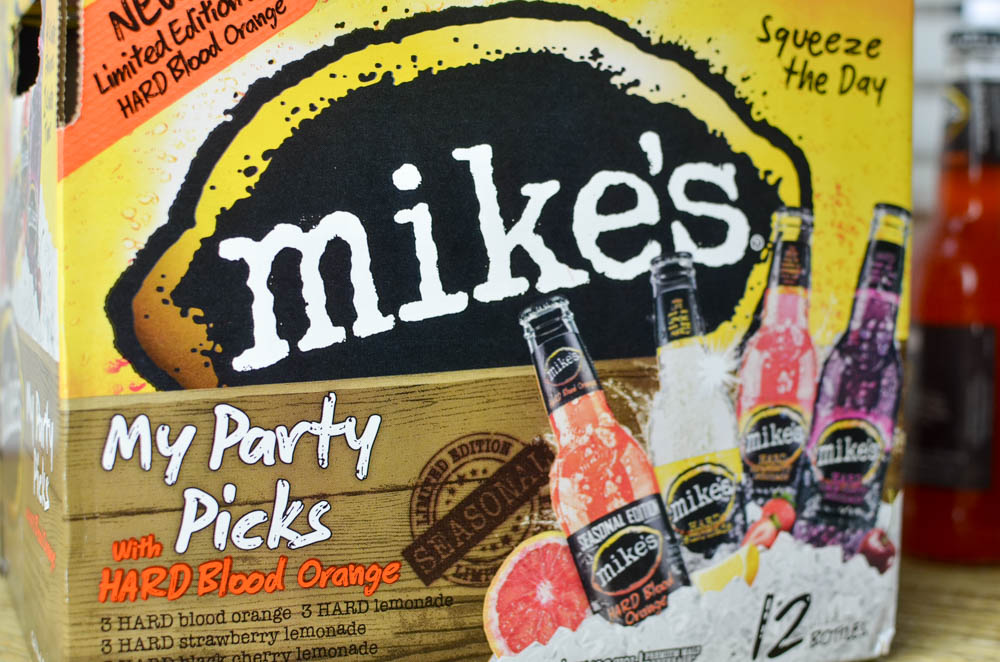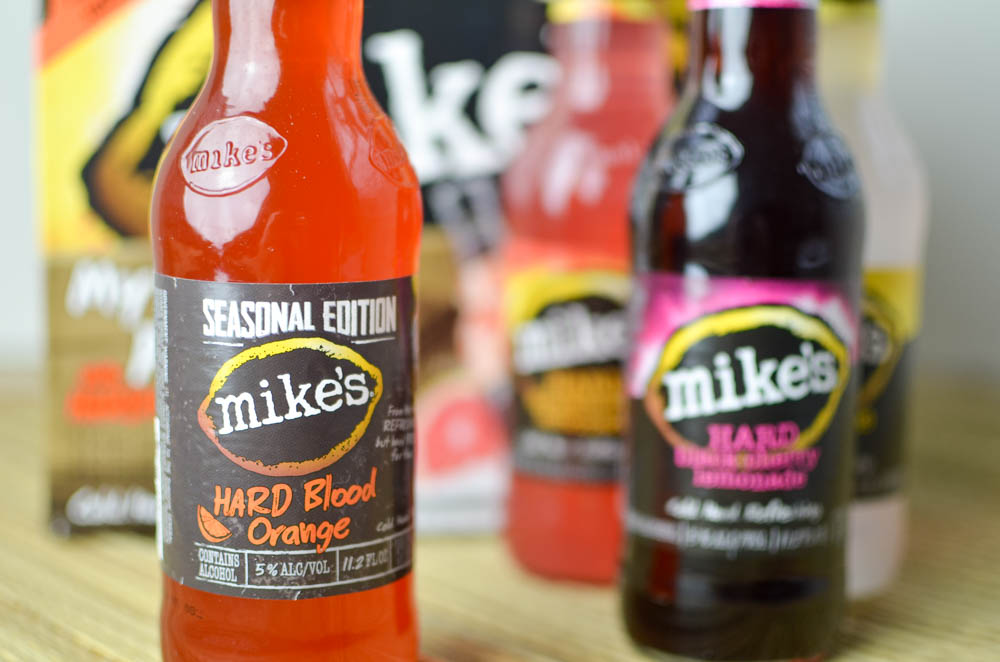 One of my favorite flavors is Mike's Hard Blood Orange. It's refreshing and original (It reminds me of myself!) and it's only around for a limited time. So, make sure you use the flavor finder and procure yourself some of this tasty malt beverage before it disappears. While you're at the store pick yourself up some nice looking oranges, the fresher the better, and some cherry juice.
Mike's Hard Blood Orange Sunrise
Ingredients:
Mike's Hard Lemonade Variety Pack
2-3 Fresh Oranges
Bottle of Cherry Juice
Ice
Directions:
Fill your favorite glass with some ice.
Add 3/4 oz of cherry juice.
Pour in half of a bottle of Mike's Hard Blood Orange.
Top with fresh squeezed orange juice (premixed will do).
Garnish with a orange slice.
Enjoy!
This drink is perfect for enjoying by yourself or you could take all of your friends on vacation with you and celebrate the New Year.
Be sure to have a great time and you should always drink responsibly!
Thank you to Mike's Hard Lemonade for sponsoring this post. All opinions and love of Mike's Hard Lemonade are my own. You must be 21+ to drink this product.